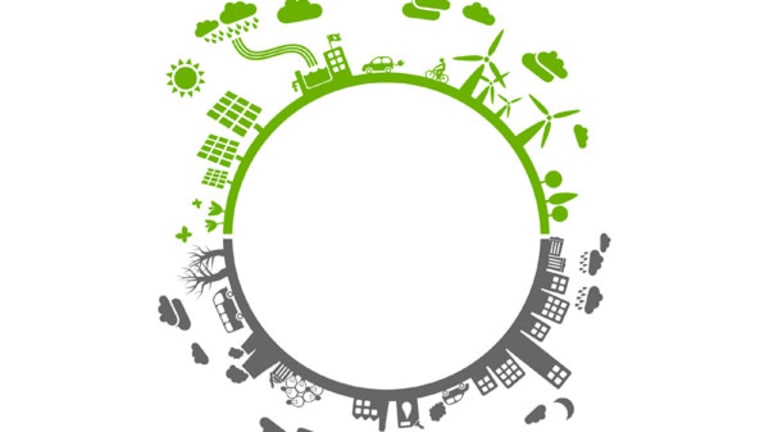 Big Upside for Big Oil: 10-Year Forecast
IMF study says oil prices will double.
NEW YORK (Trefis) -- An IMF working paper that takes a new approach to predicting the dynamics of the oil markets warns that oil prices could double over the next decade. The paper looks to combine the geological and the technological view of oil production to model the world oil market, factoring in technological advances and the impact of rising prices and geological constraints on production levels.
The model, which more accurately predicts the recent changes in the oil market than pure geological or technological models, says that oil price in real terms (neglecting the impact of inflation), could be around $180/barrel and potentially as high as $200/barrel, in case of a tight supply scenario. Oil prices are among the most important drivers for energy companies such as
Chevron
(CVX) - Get Report
and
Exxon Mobil
(XOM) - Get Report
.
We have a
$109 price estimate for Chevron, which is at a 10% premium to its current market price.
Click here for our full analysis of Chevron.
Prices to Jump
According to the study, tightening geological supplies of crude oil will push up the price of oil over the coming decade as the world GDP continues to grow, increasing the demand for the fuel. The paper takes into account the plateauing of oil production over the past few years and the decline in the world's spare production capacity in the same period. It also considers the aspect of improving technology and the effect of price levels on production.
High oil prices over the past few years have resulted in the exploitation of resources such as tar sands, deep-water reserves and shale oil, helping increase production. However, despite the advances in technology, natural field declines and other reasons have resulted in oil companies, such as Chevron and Exxon, reporting falls in production levels.
The paper reinforces our view of a long-term rise in oil prices, due to higher demand from emerging economies and constrained supplies.
Oil price is a major driver for our price estimate for Chevron. An upward revision in oil prices could result in a major boost for the company's earnings.
Despite the increasing focus of energy companies on natural gas, oil remains to be their major source of value. If oil prices rise to $160/barrel by 2018, our estimate for Chevron will increase by 20%. However, due to the extreme uncertainty related to oil prices, we are currently predicting a moderate increase in the price of crude over the next few years.
Click
to find out how a company's products impact its stock price at Trefis.
Like our charts? Embed them in your own posts using the
.
This commentary comes from an independent investor or market observer as part of TheStreet guest contributor program. The views expressed are those of the author and do not necessarily represent the views of TheStreet or its management.