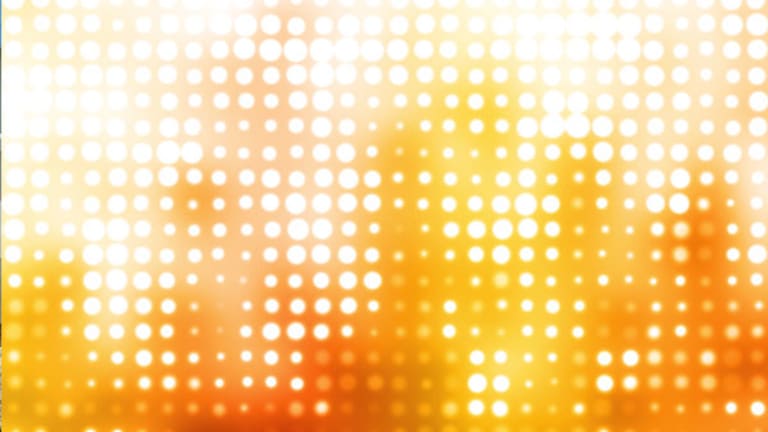 Big Three Merger Not That Easy
'Forbes' makes the path to a GM merger with Ford and Chrysler look like a piece of cake; it's not.
It can be bad enough when the business media try to explain and interpret what has already happened, such as with an earnings report. The real trouble starts when the they look into the future and declare what should happen, such as the steps a company should take to save itself.
Take an
about what course of action
General Motors
(GM) - Get General Motors Company Report
should take. The supposition is that with Congress probably turning away requests for a bailout, GM has to look in other directions. Fair enough. But
Fortune
makes suggestions that are unrealistic and, considering GM's track record, fanciful. The problem is that if investors read such suggestions casually, they'll come away thinking, "Hey, this looks easy! I should buy some GM!"
It's not, and don't.
After recounting the comically bad performance of GM CEO Richard Wagoner in front of Congress, not to mention his comically bad performance in running up billions in losses before the global financial crisis even started,
Fortune
asks the all-important question:
"With the company in danger of running out of cash before the inauguration of President-elect Obama, what should Wagoner do now?"
After a few small (though maddeningly vague) suggestions about cutting costs, raising cash and, uh, coming up with a plan (any plan, I guess),
Fortune
asks another question: But what
is
GM's future?
That, of course, presupposes that it has one, but let's not quibble. My real problem comes with what follows: a neat and tidy suggestion that GM should buy or merge with
Ford
(F) - Get Ford Motor Company Report
and
Chrysler
. Read it and weep:
"By now, it is clear to almost everyone that the U.S. doesn't need three independent car companies any longer. There isn't enough business for all of them.
"What Wagoner should do is design a new structure that will allow the three of them to combine forces. It is clear that Cerberus is anxious to give up its ownership of Chrysler at any price. The hard part will be convincing the Ford family to relinquish its control of Ford Motor."
So Cerberus wants to give up Chrysler, and Ford will be just a mite harder. What a cinch! But what about the complication of cash running out by the time we see Obama in a tux? Won't that make doing some sort of merger a tad difficult?
All they have to do,
Fortune
gets around to telling us, is to share plans to make great cars with high mileage:
"Having underinvested for years, it is going to be exceedingly difficult for Ford to meet that target. But by sharing technology with GM, it may have a chance.
"If he can turn the Detroit Three into the Big One with a new environmental mandate, Wagoner will have developed a compelling rationale for a Congressional bailout.
"It is worth a shot. Nothing else has succeeded so far."
The Business Press Maven hates to rain on any parade of simplistic solutions dressed up to sound like real answers, but part of what has not succeeded so far is any attempt on the part of General Motors to combine with other companies and run them competently. Do the names Hummer or Saab mean anything?
Plus, there is the issue of depleting cash. This means that unless GM can convince Chrysler and Ford (which even
Fortune
allowed does not want to give itself up and, it should also be mentioned, is in far better shape) to share just for the fun of it, well, GM has neither the competency, track record or nickels to rub together needed to spearhead a new amalgam of companies.
By putting the plan out there without itemizing its insurmountable challenges,
Fortune
gives savvy investors a false sense of security that all this nonsense will be easy to accomplish.
Fortune
makes it all seem so simple, but it's simply not so.
At the time of publication, Fuchs had no positions in any of the stocks mentioned in this column.
Marek Fuchs was a stockbroker for Shearson Lehman Brothers and a money manager before becoming a journalist who wrote The New York Times' "County Lines" column for six years. He also did back-up beat coverage of The New York Knicks for the paper's Sports section for two seasons and covered other professional and collegiate sports. He has contributed frequently to many of the Times' other sections, including National, Metro, Escapes, Style, Real Estate, Arts & Leisure, Travel, Money & Business, Circuits and the Op-Ed Page. For his "Business Press Maven? column on how business and finance are covered by the media, Fuchs was named best business journalist critic in the nation by the Talking Biz website at The University of North Carolina School of Journalism and Mass Communication. Fuchs is a frequent speaker on the business media, in venues ranging from National Public Radio to the annual conference of the Society of American Business Editors and Writers. Fuchs appreciates your feedback;
to send him an email.