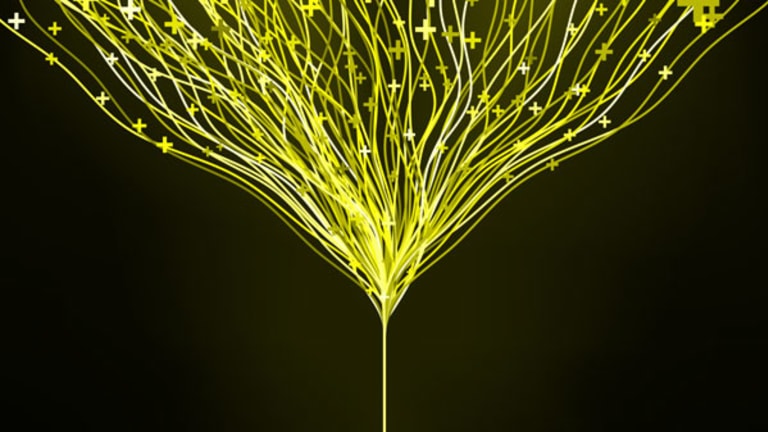 Publish date:
Big Oil Earnings Will Be as Boring as Ever
It's Big Oil earnings season, and as usual, high crude oil prices will make for bigger headlines than the results merit.
It's Big Oil earnings season, and as usual, high crude oil prices will make for bigger headlines than the results merit.
NEW YORK (
) -- Some headlines related to Big Oil never change.
President Obama says
Exxon Mobil
(XOM) - Get Report
and its peers make way too much money and are getting away with the equivalent of
tax break murder.
The press highlights just how big those Big Oil profits really are with comparisons to various GDP equivalents. This week it was
The New Yorker's
turn to
note that Exxon Mobil's annual revenue is equal to the GDP of Norway.
Big Oil companies will post the usual big profit numbers in the first quarter, but it won't matter much to the Big Oil investment story.
Then there is Big Oil earnings season, which is about to begin. The headlines will focus on the huge numbers posted by the world's biggest oil companies but there is a better way to trade these behemoths.
Big Oil stocks remain best played as dividend yield investments -- and as a less volatile way to play the energy sector than the independent exploration and production companies. For investors, earnings day is usually a bigger headline than the actual event merits. Big Oil earnings tend to be "blah" at best.
In fact, it's much more likely that a negative catalyst in any production hiccup or downward revision of production guidance will spark a sell-off during earnings season than it is that a big beat buoyed by high crude prices will send Big Oil shares higher.
It's reached the point where Big Oil earnings lead to a "broken record" from Wall Street analysts: Earnings just isn't a needle-moving event for these companies, where long-term production growth can't be budged quarter to quarter, and any short-term outperformance from the downstream segment -- refining and marketing -- is part of a cycle that can swing back around from quarter to quarter.
With the interim earnings reports now on the books from
ConocoPhillips
(COP) - Get Report
and
Chevron
(CVX) - Get Report
, it looks like the Big Oil earnings day narrative will once again play out along these lines.
To recap fourth-quarter results, high crude prices lifted the bottom line, but the downstream segment took a turn for the worse as the refining sector constraints hit margins across all of the companies. This quarter, even higher crude prices than last quarter -- and versus last year -- will drive profit growth, and a turnaround in the downstream sector will make for better comparison sequentially from refining. The refining rebound will be somewhat offset by the fact that higher crude prices will limit the margin improvement.
Chemicals business performance within downstream will be a particular standout, with ConocoPhillips noting in its interim earnings update that downstream earnings will benefit from ethylene margins being among the highest experienced in the past 20 years -- in part because of the historic slide in the price of natural gas, an input for the business, to a decade-low.
When it comes to all-important production growth, there is little to glean from quarter-to-quarter reports. ConocoPhillips said first-quarter average production is anticipated to be approximately 1.62 million barrels of oil equivalent (BOE) per day, consistent with previous guidance of 1.55 - 1.60 million BOE per day for the full year.
Chevron said in its interim release on Tuesday that earnings for the first quarter 2012 are expected to be higher than fourth quarter 2011, benefiting from higher crude oil prices, while downstream earnings in the first quarter are also expected to be higher, reflecting improved refining and chemicals margins.
Chevron's first-quarter production level was in line with the previous quarter and its full-year production guide is unchanged, meaning in essence, that investors will still be cautious about pushing shares of the oil majors too much higher because of doubts about their ability to grow production meaningfully, even as they remain very profitable companies. You can bet that if the majors sell off on earnings, the press will be talking about the existential malaise of Big Oil's costly and far-flung search for new pockets of production growth around the globe.
Are there some individual stories to pluck out from the larger, repeated Big Oil earnings narrative? To be sure, the coming ConocoPhillips split into separate downstream and upstream companies, with Phillips 66 becoming a new publicly traded refining company, continues to attract interest from investors and will set ConocoPhillips apart from its Big Oil peers.
There is the still-evolving
BP
(BP) - Get Report
Macondo spill story, which is old, but with each quarter
raises the question of whether BP will ever get back to full pre-Macondo spill strength.
There are also the key differences in dividend yield, a main reason to play these stocks, and it's important to note that Exxon Mobil
remains the laggard of the group judged by this metric. The market's very recent return to volatility is typically a turn that gives dividends more prominence on investor radar screens, too.
The historic slide in the price of natural gas -- which finally did the inevitable and dropped below the $2 mark on Wednesday -- may lead to the more interesting questions for Big Oil, beyond Exxon Mobil taking its usual beating for paying $41 billion for XTO Energy.
For one, will there be continued production shut-ins of gas drilling operations in an attempt to bring supply and demand into balance? Exxon Mobil, the biggest gas driller of all thanks to its acquisition of XTO,
surprised the market last quarter in saying it had no plans to shut down any gas production. It's good to be the king -- or in this case, both the king and "price taker" in the market.
Another evolving wrinkle related to the natural gas doldrums is whether the majors will do more opportunistic buying of assets from independent E&Ps that can't afford to drill at current prices and have cash flow concerns that border on existential crises.
Chevron hinted that it was interested in bargains last quarter.
Just this week, Exxon Mobil made
a surprise purchase of close to 600,000 acres of
Chesapeake Energy
(CHK) - Get Report
assets in the Woodford basin.
These are some of the under-the-headline issues to look for in discussion between analysts and Big Oil management on conference calls, but they won't be nearly as obvious in the discussion of Big Oil earnings as the Exxon Mobil-Norway GDP comparison.
-- Written by Eric Rosenbaum from New York.
>To contact the writer of this article, click here:
Eric Rosenbaum
.
>To follow the writer on Twitter, go to
.