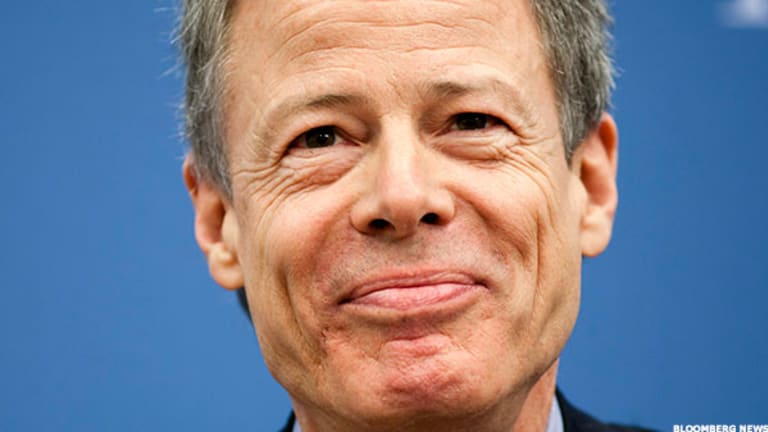 Big Media Says Pay-TV Needs an Upgrade
Jeff Bewkes of Time Warner and Chase Carey of 21st Century Fox are pushing pay-TV operators to improve the viewing experience.
NEW YORK (TheStreet) -- Big media stocks soared in 2013 as the country's largest entertainment companies demonstrated they can still extract handsome fees from pay-TV operators and television-station owners eager to carry their programming.
But the pay-TV bundle, most often sold in a package with broadband and telephone service, needs improving, says Time Warner  (TWX)  CEO Jeff Bewkes. Viewers want a platform that allows for lots of video-on-demand, and at present, he said, only Comcast (CMCSA) - Get Comcast Corporation Class A Report comes close to delivering such a system.
"We need to give the consumer a better viewing experience," Bewkes told a gathering of investors this week at UBS' 41st Annual Global Media and Communications Conference in New York. "If we don't fill that need, then it's going to get filled by somebody else, and that will have been a lost opportunity."
Bewkes wouldn't name names but he was clearly thinking about technology companies such as Apple (AAPL) - Get Apple Inc. Report, Google (GOOG) - Get Alphabet Inc. Class C Report and Intel (INTC) - Get Intel Corporation Report that have made known their interest in building a platform that will make video-on-demand easy, convenient and very portable. Some call this TV Anywhere or Virtual-TV, but the point is the same: getting high-quality TV programming on any device, whenever or wherever the consumer wants it.
Chase Carey, the man responsible for the day-to-day operations of Rupert Murdoch's 21st Century Fox (FOXA) - Get Fox Corporation Class A Report acknowledged that major media companies haven't been innovators in owning the digital-TV medium via the Internet.
"TV-Everywhere is the right path but has been poorly executed," Carey said. "We have to be part of the solution, not just sitting here, picking and complaining." Time Warner and Fox along with Disney and Viacom (VIA) - Get Via Renewables, Inc. Class A Report, are well aware that they could make even more money if they can figure out how to get paid for all their digital programming. Carey added that "we haven't scratched the surface."  
It's clear that the success of Netflix (NFLX) - Get Netflix, Inc. Report still smarts. Sure Netflix has branched into content production but that's only because they built a platform right under the collective noses of the biggest media companies in the world. Carey countered that he's pleased Fox, Disney (DIS) - Get Walt Disney Company Report and Comcast at least decided not to sell Hulu. Maybe a few more years of tinkering will produce that breakthough platform. 
In the meantime, its all about carriage fees, the money pay-TV operators pay for programming.
Bewkes said he expects those fees to accelerate, in percentage terms, into the "double-digits" over the next three years. TV-carriage will account for about one-third of Time Warner's revenue after the company completes its spin-off of magazine publisher Time Inc. in the spring, he added. 
Carey offered up a similar forecast, exclaiming that "we are very excited and believe we are on target to deliver that kind of affiliate growth." As for "a la carte pricing," which might allow consumers to pick and choose only the channels they want, Carey called such a notion "a farce." So much for that idea.
Both Time Warner and Fox have performed admirably in 2013. Time Warner has gained 39% this year, and Fox has advanced 29%. By comparison, the Standard & Poor's 500 Indexundefined has added 25%.
Neither Bewkes nor Carey is foolish enough to talk about their companies' stock price in public, but both left little doubt that their forecast is for further record highs. 
--By Leon Lazaroff in New York.
>Contact by Email.