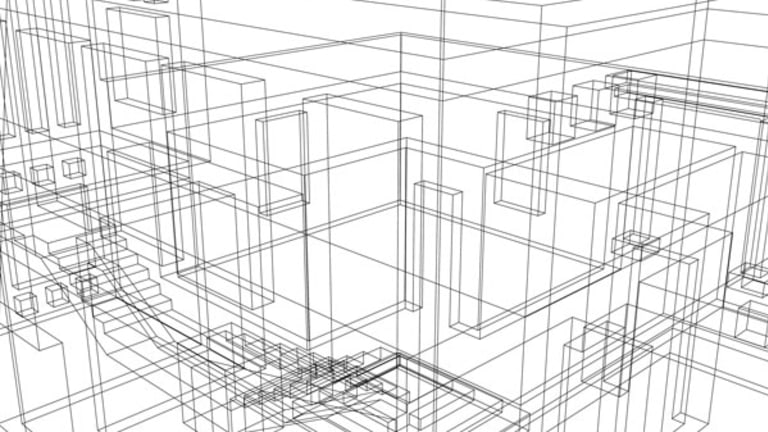 Big 4 Fertilizer Stocks: Where Will They Trade in 2011?
When it comes to fertilizer stocks, grab your Farmers' Almanac and place your bets on the weather.
NEW YORK (TheStreet) -- The fertilizer industry has not seen this kind of bullishness since before the financial crisis, but if 2011 is looking like a boom year for agriculture in general, investment pros say there's also abundant reason for caution.
Shares of companies in the agriculture business have always been seen less as investments for the long haul than as trading vehicles for the short term.
Put another way, to rotate money into agriculture stocks is, in many ways, to place a bet on the weather.
The weather toward the end of last year's growing season sparked a boom for fertilizer producers and distributors. Hot and dry conditions in the northern hemisphere in 2010 led to lower-than-expected yields for all the staples -- corn, soybeans, wheat, cotton, sugar -- driving prices for those commodities to levels not seen for decades and creating countless headlines for the financial press.
Even the executives of the world's biggest mining companies have had ag on the brain:
BHP Billiton's
(BHP) - Get BHP Group Ltd. Report
failed attempt to
acquire the world's largest fertilizer company
,
Potash Corp.
(POT)
, for $40 billion suggests if nothing else that the global smart money thinks of ag as a tempting long-term wager.
In North America, the 2010 harvest produced excellent per-acre yields, but the shortfall (compared to expectations, at least) was so severe that many blamed the U.S. Department of Agriculture for flubbing its forecasting, which had early in the summer been consistently calling for a bumper crop.
As it turned out, that was far from the case. The nation's corn inventories have fallen to precariously low levels. The current stocks-to-use ratio for corn stands at about 6%. (The figure refers to the amount of crop left over at the end of the year.) The last time inventories were so critically thin was in 1995, when the ratio hit 5%. The average over the last ten years has been 14% to 15%.
"It'll take a year or two -- or more -- for stocks-to-use ratios to go back to normal," said Edlain Rodriguez, an agriculture stock analyst at Gleacher & Co.
Farmers, then -- especially in the corn-and-soybeans Midwest -- are experiencing another period of super-profits, akin to 2008, when a confluence of factors produced some of the fattest profits for growers in a quarter century. After a cool 2009, incomes have tracked higher again down on the farm. Land values in prime growing regions in the farm belt have rocketed by as much as 25% over the last 12 months, leading the head of the FDIC to warn in October of an agricultural asset bubble.
With crop prices elevated, the 2010 harvest has made farmers not only financially secure, but eager to maximize their yields in 2011. The thinking among planters in the U.S. this year is: Get as many seeds into the ground as possible, and juice that ground with nutrients.
Fertilizer companies have already responded by jacking their prices. It's a touchy matter, though. In 2009, in the wake of the record 2008 returns, fertilizer producers moved to take their cut of the fat ag profits, enraging farmers with severe price hikes. The result: in the 2009 planting season, farmers drastically cut back on their fertilizer budgets.
So far, crop-nutrient companies haven't gone as far with price increases as they did two years ago. "But it's been pretty dramatic," says Kirk Weih, of Hertz Farm Management, a firm that manages 450,000 acres of corn and soybean farms in Iowa, Illinois and Indiana. Prices for potash, nitrogen and phosphate, the three chief nutrients, have risen by 25% to 30% from a year ago, Weih says.
In a bid to stem higher fertilizer costs, Hertz in August started "aggressively" buying up nutrients -- enough to cover the 2011 season -- knowing that price increases were on the horizon, Weih says. Already, Hertz has 90% of its fertilizer requirements covered for this year, he added.
Fertilizer producers have seen the effect of that impulse, with farmers snapping up fertilizers for the fall planting season -- witness
Mosaic's
(MOS) - Get Mosaic Company Report
better-than-expected fourth-quarter report, released on Tuesday -- and those companies expect to continue to see it once the spring planting season rolls around in a few months.
Investment pros have thus grown wary of fertilizer names. The run-up in share prices -- with investors baking into the coming profits -- has been breathtaking. Since the end of June, Potash stock has gained 87%,
Agrium
(AGU)
88%, Mosaic 95% and
CF Industries
(CF) - Get CF Industries Holdings, Inc. Report
120%.
Those valuations look high to some fertilizer-industry watchers, including Charles Neivert, an equities analyst at Dahlman Rose, an investment house in New York. "This is shaping up exactly like the run in '07 and '08," said Neivert, who has hold ratings on fertilizer stocks. "But I'd put out the same warning that I did then: you create your own destructive forces, and you're in the midst of doing that now."
In other words, the ag business puts the "cycle" in "cyclical." Price hikes by fertilizer producers in the good times leads inevitably to a sharp reaction from farmers should things turn down. Add in high stock valuations and a huge dose of randomness due to the fundamental unpredictability of the weather, and you've reached a dangerous point.
Still, the next important signpost for the industry will arrive with the South American harvest, which occurs between the end of January and March. And if the crop is weak -- as early indications say it might be -- fertilizer stocks may have more room to run higher, Neivert says. But he also warns: "It's a little hard to tell this early." The U.S. crop in 2010, for example, "was looking very strong literally until the month before they took it out of ground."
Investors will then turn their attention fully to the North American season. The equation here is simple. The crop will tell the story.
"If it's a big one, the game's over," says Neivert, "at least for another year."
Potash Corp.
P/E Ratio: 30.5
Company Profile
Potash survived BHP Billiton's hostile takeover pursuit, saved in the end by the Canadian government, which blanched at the notion of selling off another national resource to a foreign entity. BHP's bid valued Potash at $40 billion. The fertilizer company's market cap stands now at nearly $48 billion.
Income Statement
Potash is slated to report fourth-quarter results on Jan. 27. On average, analysts are looking for a profit of $1.60 a share and revenue of $1.59 billion. A year ago, the company earned 80 cents a share on revenue of $1.1 billion.
Analyst Ratings
Of the 25 analysts covering Potash, 40% rate the stock at the equivalent of hold. The rest are bullish: 44% have strong buy ratings and 16% have moderate buy ratings.
Mosaic
P/E Ratio: 32.8
Company Profile
Mosaic's 2011 may very well depend on environmental litigation surrounding its phosphate mining operations in Florida. Activists including the Sierra Club have effectively blocked Mosaic from running the mine, called Fort Meade, at full capacity. Given the price trends for fertilizers, Mosaic would very much like to run the mine at full capacity.
The court battle could be resolved within a few months; some analysts say Mosaic will win; others aren't so sure. Unsurprisingly, the company itself expresses confidence. "Our South Fort Meade mine is one of the most cost effective and efficient operations in the world and we fully expect that we will be able to mine the ample resources located at South Fort Meade in the years ahead," Mosaic chief Prokopanko told investors in the earnings conference call Wednesday.
Regardless, to make up for its shortfall in supply, Mosaic has had to fill customer orders by buying phosphate rock from other sources, which could trim its profits. On the other hand, a scaled-back Fort Meade will push global phosphate prices higher.
Income Statement
Mosaic, traditionally the first fertilizer company out of the gates each quarterly earnings season, just reported results on Tuesday for its fiscal second quarter, which ended in November. The company's adjusted profit of $1.01 (which excludes a one-time gain) bested analysts' estimates of 91 cents a share. For the fiscal year 2011, which ends in May, Wall Street is looking for Mosaic to turn a profit of $3.84 a share, on revenue of $9.18 billion. A year earlier, Mosaic earned $1.94 a share on revenue of $6.76 billion.
Analyst Ratings
Half of the 18 analysts covering Mosaic rate the stock at the equivalent of hold; one analyst even has a "strong sell" rating. On the bullish side, 44% grade Mosaic shares at either strong or moderate buys.
Agrium
P/E Ratio: 24.3
Company Profile
Calgary-based Agrium is the most diversified of fertilizer players, doing business in all three nutrient classes: nitrogen, phosphate and potash. Along with Potash and Mosaic, Agrium is a member of the powerful North American potash cartel Canpotex, in which the companies team up to sell their product to overseas buyers. Agrium also owns a chain of big farm depots, so it can take advantage of the retail side of the ag business as well.
Income Statement
Agrium is scheduled to report fourth-quarter results on Feb. 9. The Wall Street consensus is targeting a profit of $1.15 a share for the period, and revenue of about $1.9 billion. In the corresponding quarter of 2009, Agrium earned just 19 cents a share on revenue of $1.4 billion.
Analyst Ratings
Analysts have a far more bullish outlook in Agrium than other fertilizer names. More than 68% of the 22 analysts covering the company rate its stock at strong buy. Four analyst have the equivalent of moderate buy ratings on Agrium, while just three have hold ratings
CF Industries
P/E Ratio: 42.7
Company Profile
CF Industries, the most richly valued of fertilizer names, subsumed rival Terra Industries last year after a yearlong takeover struggle. Criticized by some at the time, the deal now looks like a bargain. CF remains nitrogen-focused and, therefore, heavily levered to the fate of the nation's corn crop. Corn sucks up nitrogen and, thus, the higher the price of corn, the better for CF, since farmers will then be persuaded to increase their maize acreage.
Income Statement
CF Industries, based in Deerfield, Ill., has yet to set a release date for its fourth-quarter results. Analyst are expecting a profit of $2.44 a share for the period, and revenue of about $1.2 billion. The addition of Terra will skew the year-over-year comparisons. In the fourth quarter of 2009, CF without Terra had a bottom line of 89 cents a share, which came on revenue of $507 million.
Analyst Ratings
Of the 14 analysts covering CF, about 43% (or six) rate its stock at hold. Five analysts have the equivalent of strong buy ratings on the company, while three have moderate buy ratings
-- Written by Scott Eden in New York
>To contact the writer of this article, click here:
Scott Eden
.
>To follow the writer on Twitter, go to
.
>To submit a news tip, send an email to:
.
Disclosure: TheStreet's editorial policy prohibits staff editors and reporters from holding positions in any individual stocks.