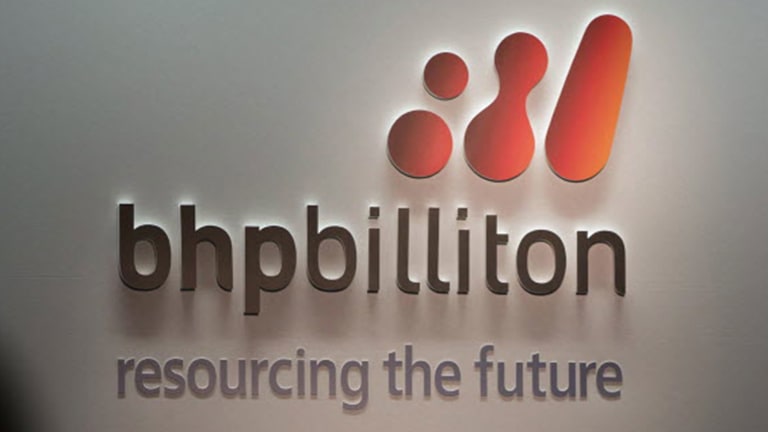 BHP, Vale Book Optimistic $2.5 Billion of Samarco Dam-Spill Charges
Charges could still rise if an ongoing legal challenge to the miners' preffered compensation deal is succesful.
Mining companies BHP Billiton (BLT) and Vale (VALE) - Get Report have set aside $2.5 billion to cover costs and penalties relating to last year's deadly Brazilian dam collapse, suggesting they are confident of capping costs relating to the disaster despite ongoing litigation.
BHP said Thursday it had made a provision relating to the disaster of $1.1 billion to $1.3 billion, which is about equal to its 50% share of obligations agreed with Federal and state authorities in March. Separately, Vale said it expected to book a 3.7 billion reals ($1.2 billion) charge in its second quarter.
The costs relate to the bursting of a dam in November at a mine operated by Brazilian iron ore miner Samarco, which in turn is owned by BHP and Vale. The resulting wave of mud destroyed the town of Bento Rodrigues, killed at least 17 people and flooded more than 400 miles of the Doce River with mining waste.
Samarco on March 2 agreed a deal that capped its liabilities at R9.2 billion to be paid over six years, with the payments underwritten by BHP and Vale. BHP said Thursday that it was unsure when Samarco's operations would restart, increasing the likelihood that its owners will have to foot at least part of the bill. BHP said it would lend up to $116 million to Samarco to help it return to operation.
Payments relating to the mining disaster could yet rise. The R9.2 billion agreement was suspended earlier this month by Brazil's Superior Court of Justice, which reinstated an earlier R20 billion claim against the companies.
The suspension of the March agreement also opens the door to claims from independent prosecutors in Brazil, who have lodged a civil lawsuit demanding R155 billion in compensation. That sum is based on the amount that BP paid in fines, compensation and cleanup costs relating to the explosion and subsequent oil spill at its Deepwater Horizon rig in the Gulf of Mexico.
BHP is appealing the court's decision and maintains that the initial framework is the best means to quickly clear compensation for victims of the dam burst and cleanup costs.
"The recognition of the provision demonstrates our support for the long-term recovery of the communities and environment affected by the Samarco tragedy and the belief we have that the agreement is the most appropriate mechanism to do this," said BHP CEO Andrew Mackenzie in a statement.
BHP Billiton's London-listed shares traded Thursday at 972.6 pence, up 8.3 pence, or just under 1%, on their Wednesday close. Vale shares closed Wednesday before the announcement at R18.92. Vale is due to release its second-quarter results on Thursday, while BHP's numbers will drop on Aug. 16.