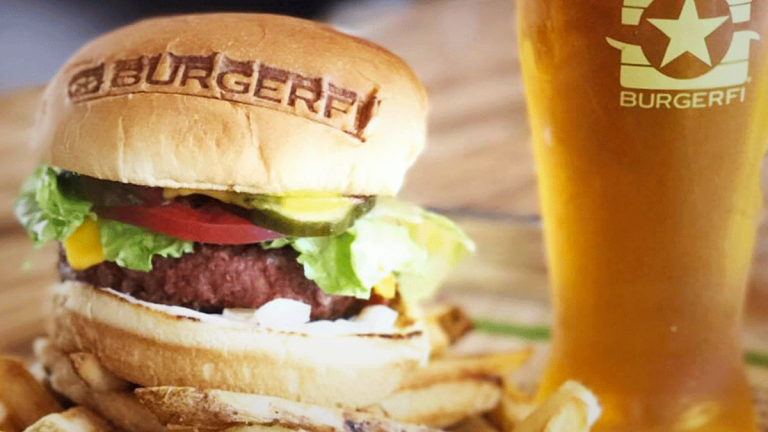 Beyond Meat Is Overcooked at These Levels
The plant-based meat firm's stock has a lot of sizzle, but investors are not likely to see any benefit from investing here.
Beyond Meat (BYND) - Get Beyond Meat, Inc. Report has been on a tear since it went public. At first glance, it has everything investors could hope for, including rapidly growing revenues and the promise of higher profit margins down the road. Having said that, the competition is rapidly intensifying and its shares are priced to perfection and beyond.
A Highly Compelling Story
Listen to Beyond Meat's founder and CEO Ethan Brown and you will be immediately drawn into his passion and vision for why his company will succeed. Brown describes how Beyond Meat has strong competitive advantages which go further than first mover advantage.
Brown asserts that the reason why Beyond Meat will succeed comes from the fact that its revenues are built on "listening intently to what the consumer has to say" about its plant-based meat burgers.
Beyond Meat puts science and innovation at the core of its plant-burgers, while at the same time balancing taste with a short and familiar list of ingredients.
To be clear, this is not all rhetoric, because Brown and his team have the numbers to back up their story, with Beyond Meat's Q1 2019 revenues growing at a very rapid pace of 215% year-over-year.
Financial Performance Is Sizzling
As of today, Beyond Meat's financial position is that of a well-funded company, with a net cash position of approximately $250 million (after the cash proceeds from its IPO). In other words, it has the necessary resources to execute against its long-term strategy.
Looking further ahead, Beyond Meat is showing no signs of slowing down, as its top line is guided towards $210 million for 2019, up 140% year-over-year. Furthermore, adding to this already bullish outlook, Brown has been upfront with investors that this is a conservative outlook that does not include any upside potential from new customers which are currently in the trial phase with Beyond Meat.
Near-Term Profit Margins Are Mediocre
Now on to some not-so-positive aspects. Beyond Meat's EBITDA margins for 2019 are expected to reach breakeven, and next year, its EBITDA margin is guided to come in at close to 8%. And longer-term, Beyond Meat aspires to see its EBITDA margins reach the mid-teens.
This all sounds great on paper, but the problem is that Beyond Meat is not coy about asserting that its margins will be derived mostly from improved volume leverage. And for Beyond Meat to achieve its high volume product sales it will be aggressively ramping up its manufacturing facilities.
For investors, the implication is that despite Beyond Mean having solid EBITDA margins, a significant portion of its cash will have to reinvested back into the business, which implies that Beyond Meat is unlikely to generate free cash flow for a prolonged period of time.
The Competition Is Intense
Moving on, not immediately obvious, but Beyond Meat has a surprisingly large number of peers entering this space at an alarming pace. These range from small, privately-held companies such as Impossible Foods, to larger, very well-resourced public companies such as Conagra (CAG) - Get Conagra Brands, Inc. Report with its Gardein meat-free burgers, and Nestle (NSRGF)  which is partnering up with McDonald's (MCD) - Get McDonald's Corporation (MCD) Report , albeit for now, mainly in Germany and Israel.
On the one hand, competition is always to be expected. On the other hand, there is no question that the competition has been very rapidly picking speed in chasing this most promising opportunity.
Beefy Valuation
For price-sensitive investors, paying up more than 70x sales for any company sounds like heresy. But when investors are asked to put their capital to work in a small company with a limited track record, which is competing against the likes of Nestle for limited retailer shelf space, the odds become very unfavorably skewed. 
The Bottom Line
There is little doubt that Beyond Meat has a lot going for it, but it appears that everyone knows this already and has reflected their opinion in this extremely overpriced stock.
I contend that savers are not likely to benefit from buying this stock, which faces fast-mounting competition at a time it has no positive free cash flow potential anywhere in sight.
Save 57% with our July 4th Sale. Join Jim Cramer's Action Alerts PLUS investment club to become a smarter investor! Click here to sign up!