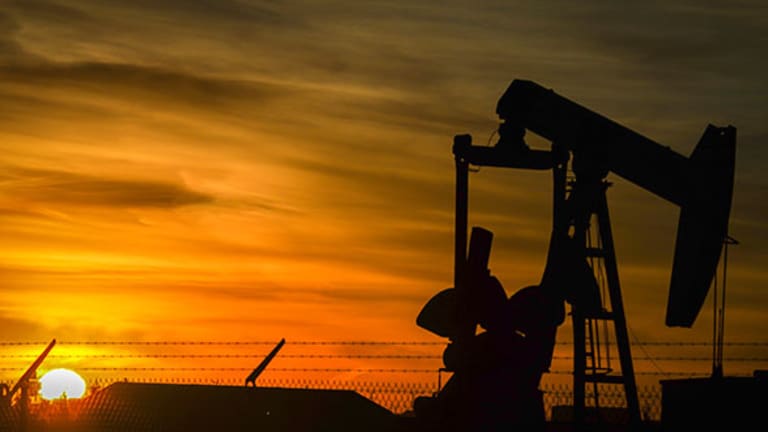 Betting on Oil's Turnaround? Here's Where to Put Your Money
Investors seem to be struggling with where to place their bets as U.S. producers kick back into gear, but analysts have mapped out a few to keep an eye on.
It's time to be bullish on U.S. oil producers, Stephens Inc. analysts Will Green and Ben Wyatt wrote Friday. 
But as investors are "internally battling over which names to bet on going forward," the industry followers said it's important to keep in mind the next six to nine months are likely going to result in a divergence in E&P stock performance, Green and Wyatt explained in a research note published Friday. 
"Producers' ability to execute on multi-year guidance will be the driver of deciding "winners and losers"; and while we feel largely comfortable with [the first quarter], as we move through the year, we will continue to monitor who could be most negatively impacted by potential operational challenges as well as changes in rig rates, ability to secure frac crews, sand/water sourcing and infrastructure," the analysts said. 
In Stephen's coverage universe, it seems Pioneer Natural Resources (PXD) , Diamondback Energy (FANG) , Concho Resources (CXO) , Parsley Energy (PE) , PDC Energy (PDCE) , Cimarex Energy (XEC)  are among those with the greatest upside between the firm's price target and the company's current stock price. For example, Stephen's price target for Pioneer is $239 per share, a 37% increase above the company's closing stock price of $177.44 a share Thursday. 
It's little surprise that the majority of the firm's bets are producers focused on the Permian Basin of west Texas and New Mexico, as the play is widely regarded as the most prolific of U.S. shale formations given its stacked-pay potential and breakeven economics around $40 per barrel. 
Simply put, at $50 oil, more Permian producers can turn a profit than anywhere else in the country. Hence why dozens of U.S. producers have made strategic bets in the past 12 to 18 months to either break into the play for the first time or bolster their core position there.
Now, domestic shale production is well placed to grow in the month of May by the most in more than two years, according to the U.S. Energy Information Administration's Drilling Productivity Report, and the Permian Basin is expected to provide the bulk of that growth.
But even with these advantages, some producers could stub their toes in the next few months, especially those who have set the bar very high for themselves with likely unrealistic 3-, 5-, and 10-year forecasts. This could lead to a separation of the winners and losers, and some analysts, including Stephens' Wyatt, have suggested to TheStreet that this is when corporate M&A among Permian operators could begin to play out.
At the moment, it seems Wall Street favors a select group of Permian operators as the most likely winners, including Pioneer, Parsley, RSP Permian (RSPP) , Diamondback, and Concho, according to a model provided by Stephens Inc. 
The model illustrates that these producers have below a 15% short interest in their stocks-- some like Pioneer and Concho have below 5% short interests --and are rated a Buy by more than 60% of sell-side analysts covering the stock-- RSP Permian has nearly 100% Buy ratings. 
Meanwhile, it seems Wall Street is expecting one company to stub its toe particularly hard. EP Energy undefined is currently rated a Buy by less than 10% of sell-side analysts and has a short position above 45%.
One analyst that does rate EP Energy a Buy is KLR Group's Gail Nicholson, who wrote Friday that the company has multiple levers to pull to improve its balance sheet, including potential asset divestitures further. Indeed, industry sources have suggested EP Energy is shopping assets in the Eagle Ford Shale play in South Texas, which could help improve its standing on Wall Street as it would allow the company to focus on, and deploy more capital in, the Permian. 
For now, though, EP seems to be viewed by the majority of analysts as a show-me story. Others with a similar uphill battle are Murphy Oil (MUR) and Chesapeake Energy (CHK) . Neither of these companies is being shorted to the degree that EP Energy is, however, with Murphy at just above 15% short interest and Chesapeake just below that mark, according to Stephen's model. 
All told, though, neither the group of perceived winners or losers has done well on the market in 2017. Since peaking in December following the presidential election, the majority of Stephen's covered E&P stocks have steadily declined.
With a nearing OPEC meeting to discuss extending production cuts beyond the first half of the year-- a move that could send oil prices above $60 per barrel and give the stocks of U.S. producers a new boost -- the current inflection may be a signal to place your bets.