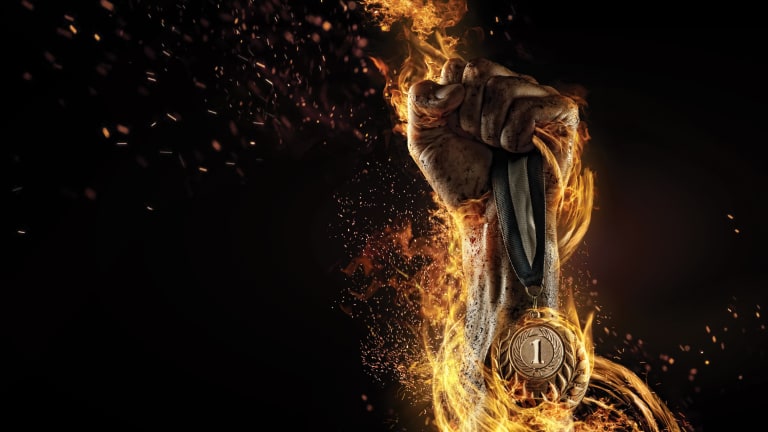 Amazon Shares Could Still Bust Open Your Wallet If You Aren't Very Careful
Wait for a key trend line test before buying Amazon.
Shares of online retailer Amazon.com Inc. (AMZN) - Get Amazon.com, Inc. Report are under heavy selling pressure Friday, after the company reported second-quarter earnings that fell well short of Wall Street expectations by more than a dollar.
The company reported an earnings drop of 77% year-over-year to 40 cents per share, well below expectations of $1.42 per share. Revenue jumped 25% year-over-year to $37.96 billion, which beat expectations of $37.18 billion. Amazon issued sales guidance for an increase between 20% and 28% year-over-year for the third quarter, to $39.25 billion and $41.75 billion, respectively. That compares to Wall Street expectations of sales of $39.98 billion for the upcoming quarter.
Despite the big profit miss, a number of brokerages like J.P. Morgan, Barclays, Jefferies Group and Aegis remained bullish on the stock and lifted their price targets. Doug Anmuth of J.P. Morgan said, "the overall story coming out of Amazon's second-quarter print feels a lot like it did three months ago -- accelerating growth, stepped-up investments, lower near-term profitability."
Friday afternoon, shares of Amazon were trading lower by 2.5% to $1,020.14 a share. Now that earnings are out of the way, it's a good time to take a hard look at the chart for Amazon to see what could be in store in the coming weeks and months.
If you take a look at the chart for Amazon Friday, you'll notice that the stock is gaping-down sharply following its new 52-week high print Thursday of $1,083.31 with heavy volume flows. Volume for Friday's session is already more than 5 million shares, which is well above its three-month average action of 3.85 million shares.
The popular relative strength index, or RSI, momentum indicator was already trending bearish heading into the quarter, with a number of lower high prints. Shares of Amazon have been flirting with its 20-day moving average of $1,007.58 a share Friday, and briefly traded below that key level at its intraday low of $1,001.
The stock has rebounded nicely off that low intraday, but I think that's just going to be a short-term pop for traders. If you're a longer-term investor, I would wait for shares of Amazon to re-test one of two key trendlines that date back to the start of the year. The first trendline test will come at around $980 a share, but with the divergence in the RSI recently, I don't think that one will hold.
I'm anticipating shares of Amazon to re-test the second trend line that will come in at just under $940 a share. A successful test and hold of that trend line will offer a better entry point for long-term investors. Now, it's possible the first trend line will be tested and hold, which would also be a decent spot to buy, but with the diverging RSI and increased selling volume, I don't think it holds and the second trend line is likely to come into play.
The bottom line, a better buying point for long-term investors is coming for Amazon with shares likely testing one of two key trend lines that are within shouting distance of where the stock currently trades. The probabilities suggest the second trend line will be the spot to push the buy button.
More of What's Trending on TheStreet:
10 Crazy Fees Airlines Use to Rip You Off Even More
This article is commentary by an independent contributor. At the time of publication, the author held no positions in the stocks mentioned.