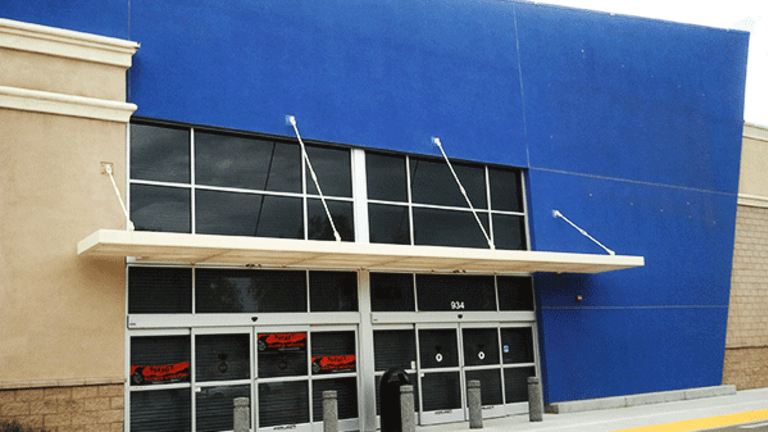 Best Buy's Geek Squad Is a Mess According to Customer Reviews, Opening the Door for Amazon's Entry
Geek Squad is struggling.
Best Buy Co. Inc. (BBY) - Get Best Buy Co., Inc. Report should be even more terrified of Amazon.com Inc. (AMZN) - Get Amazon.com, Inc. Report .
On Monday, July 10, Recode reported that Amazon is quietly posting job notices and hiring IT professionals for its own in-home electronics repair army, to rival Best Buy's Geek Squad. The service has already been rolled out to seven markets.
"Today's news reflects what we know: Consumers love technology but frequently need help getting the most out of it," a Best Buy spokesman said in an email to TheStreet. "We are excited about the range of initiatives we have previously announced that do just that and feel uniquely positioned to serve consumers by offering products, services and support wherever the customer wants it, including in one of our 1,000 stores, on BestBuy.com and in homes millions of times a year."
50 Reasons Dying Sears Had No Choice But to Strike a Deal With the Ruthless Amazon
Sears Is Being Pummeled by Amazon and Walmart in This Key Business It Once Dominated
To be sure, Amazon's test service currently is only being used to help customers set up a "smart home," which means certain utilities like heating and lighting can be controlled by an app. Best Buy's Geek Squad offers a wide range of services including smart home installation, appliance repairs and wearable technology support.
Still, if Amazon decides to expand its service, Best Buy should be wary, not only because the e-commerce behemoth essentially crushes every competitor it faces, spanning retail to tech, but because the Geek Squad, judging by how many customer complaints it's racked up in the last few months alone, has some serious glitches to work out. And it shows in the business' sales results. 
For its most recent quarter, Best Buy's same-store sales for its services segment, which includes Geek Squad, were up a tepid 4.2%, compared to the year ago period when they plunged 10.7%. According to Best Buy's annual report, its services business is comprised of consultation, design, delivery, installation, set-up, protection plans, repair, technical support and educational classes.
TheStreet sifted through Geek Squad's reviews on ConsumerAffairs. The service had a one-star rating on the site and nearly all of the reviews were negative. Best Buy's spokesman declined to comment on the reviews. 
More of What's Trending on TheStreet:
This Is Why President Trump Can Now Blame Apple for Atlantic's Reporting