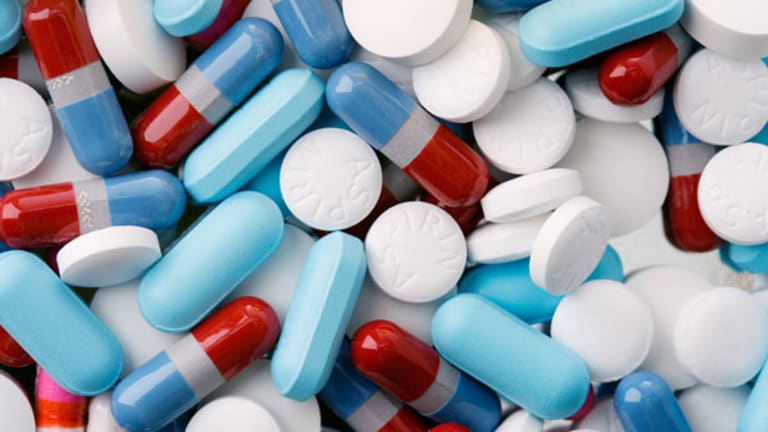 Best Biotech CEO of 2012: Your Vote Counts
CEOs from Onyx Pharma, Gilead Sciences, Regeneron Pharma and Sarepta Therapeutics vie for title.
CEOs from Onyx Pharma, Gilead Sciences, Regeneron Pharma and Sarepta Therapeutics vie for title.
BOSTON (
) -- This year's nominees for Best Biotech CEO of 2012 all share something in common. Each of the four executives achieved great success this year, in part, by proving various naysayers -- analysts, investors and media (ahem) -- wrong.
I didn't set out choosing these finalists around a central theme. But as I thought about explaining why they all deserve kudos for a job well done this year, it occurred to me that each of these CEOs faced some significant doubts about their leadership ability or strategic decisions at some point in the past. Bio-pharma investors are well accustomed to disappointment and failure, so it's encouraging to find executives who can deliver on promises made.
This year's nominees for Best Biotech CEO are Tony Coles of
Onyx Pharmaceuticals
(ONXX)
, John Martin of
Gilead Sciences
(GILD) - Get Report
,
Regeneron Pharmaceuticals'
(REGN) - Get Report
Leonard Schleifer and
Sarepta Therapeutics'
(SRPT) - Get Report
Chris Garabedian.
One of these executives will win the Swanson Trophy, named in honor of Robert Swanson, Genentech's founding CEO. Past winners are
Vertex Pharma's
(VRTX) - Get Report
Matt Emmens and Pharmasset's Schaefer Price (2011),
Dendreon's
(DNDN)
Mitch Gold (2010), Human Genome Sciences' Thomas Watkins (2009) and
Myriad Genetics'
(MYGN) - Get Report
Peter Meldrum (2008).
Similar to the Worst Biotech CEO of 2012, please read the following nominating summaries and vote for your favorite candidate in the interactive poll at the end of this story. Feel free to post comments if you believe a CEO deserving of acclaim was left out of the voting. I'll tally your votes and award the trophy at the end of the week.
Tony Coles, Onyx Pharmaceuticals:
Investors weren't in love with Coles' selection as CEO of Onyx in 2008. In a story I wrote about Coles that February, an institutional investor and an Onyx shareholder summed up his ambivalent feeling about the new CEO
:
"When I saw that Tony Coles was named Onyx's CEO, my first reaction was Tony who? Then I looked at the performance of NPS
Pharmaceuticals during his tenure there and I got depressed."
Ouch.
Onyx was a one-drug company when Coles took over. While Nexavar was a commercial success in kidney and liver cancer, investors were frustrated by the company's joint venture with Bayer. Nexavar sales were growing but the dollars weren't flowing to Onyx's bottom line. The company was spending a lot of money but its pipeline was non-existent. Efforts to expand Nexavar into other cancer indications, most notably lung cancer, were failing.
Fast forward to 2012. Under Coles' leadership, Onyx is now a three-drug company. The multiple myeloma drug Kyprolis received FDA approval in July. Stivarga, a new treatment for colon cancer, was approved in September. Coles had a lot to do with both of the new drugs. Kyprolis came to Onyx through the October 2009 acquisition of Proteolix (a deal that some investors disliked when it was announced.) At one time, Bayer tried to claim 100% ownership of Stivarga but an Onyx lawsuit and tough negotiating on Coles' part helped the keep its ownership stake. Onyx is no longer the weak spouse in its marriage to Bayer.
Onyx shares are up more than 70% this year, buoyed by the two new drug approvals and the strong commercial launch of Kyprolis.
John Martin, Gilead Sciences:
This is where I need to take some lumps. Martin was a finalist for the worst biotech CEO of 2011. I wrote up his nomination days before Gilead announced the $11 billion purchase of Pharmasset last December. I could have removed Martin from the list, but didn't. Here's what I wrote:
Looming patent expirations on key Gilead HIV drugs have weighed heavily on the company's stock price. Martin deserves credit for building Gilead into the dominant HIV drug company but he's also at fault for letting that coveted franchise stagnate.Multiple acquisitions and partnerships in other disease areas have proven to be expensive failures. Most glaringly, Gilead's efforts to develop its own Hep C drugs have gone nowhere, a corporate embarrassment given Gilead's supposed antiviral drug expertise.Everyone can agree that Gilead needed to do something to reinvigorate growth. But is gambling $11 billion on a risky Pharmasset acquisition the best idea Martin could come up with? Right now, the deal smacks of desperation, which is enough to land Martin a spot as a worst biotech CEO nominee.
Well, that "desperate" deal for Pharmasset looks a lot smarter 12 months later now that Gilead is leading the race to develop the next generation of all-oral hepatitis C regimens. Martin paid a lot for Pharmasset and its lead "nuc" sofosbuvir but at least he bought a real drug.
Bristol-Myers Squibb
( INHX) paid $2.5 billion for Inhibitex and all it got in return was a toxic, failed drug and a $1.8 billion write off.
The approval of the new HIV pill Stribild in August also bolstered Gilead's core business franchise. Gilead shares are up 80% year to date.
Leonard Schleifer, Regeneron Pharmaceuticals:
Wall Street was divided on the commercial prospects for Regeneron's Eylea when FDA approved the new therapy for a common cause of blindness in November 2011. Could Eylea make a dent in the market position held firmly by Roche and its competing drugs Lucentis and "off-label" Avastin?
One year later, the answer is a resounding, yes.
Under Schleifer's command (and with the help of Bayer overseas), Regeneron has engineered one of the most successful new drug launches in history. In just nine months, Eylea sales have already reached $562 million with an annual run rate close to $1 billion, well above the company's initial forecasts.
With Eylea's success, Regeneron has turned a $168 million net loss in the first nine months of 2001 into a $280 million profit in the same period this year. Regeneron's stock price has more than tripled in 2012, making the company one of the most valuable and fastest growing in the biotech sector.
Chris Garabedian, Sarepta Therapeutics:
Garabedian is probably a controversial selection for a best CEO candidate. His co-nominees all lead companies with multiple approved drugs generating hundreds of millions, if not billions, in annual revenue. By comparison, Sarepta (formerly AVI Biopharma) hasn't accomplished much -- yet.
Garabedian makes the list as a representative of all development-stage biotech CEOs who dream of taking a seat at the big boy-biotech table. But this is no charity selection because Sarepta's year has been nothing short of phenomenal. Being the best-performing bio-pharma stock in 2012 is fantastic, but more importantly, results from the small eteplirsen study presented this year have provided real hope to Duchenne muscular dystrophy patients and their families. A profoundly positive treatment for the rare and relentlessly degenerative neuromuscular disorder appears on the way.
Before we get to the voting, let's discuss the biotech CEOs who did well this year but fell just short of making the cut this year.
Arena Pharmaceuticals'
(ARNA) - Get Report
Jack Lief was a contender but better to see how Belviq launches next year before anointing him. The same came be said for
Pharmacyclics'
(PCYC)
Robert Duggan and
Ariad Pharmaceuticals'
(ARIA)
Harvey Berger -- both are strong contenders for next year's award if their respective cancer drugs fulfill their potential.
Medivation's
(MDVN)
David Hung had great year with the approval of the prostate cancer drug Xtandi but he was nominated in 2011.
BioMarin's
(BMRN) - Get Report
Jean-Jacques "JJ" Beinaim is always a class act.
Now, it's your turn to decide which biotech CEO was 2012's best. Please vote in the poll below.
Who is the best biotech CEO of 2012?
Tony Coles, Onyx Pharmaceuticals
John Martin, Gilead Sciences
Leonard Schleifer, Regeneron Pharmaceuticals
Chris Garabedian, Sarepta Therapeutics
or View Results
Create your own poll at Flisti.com
-- Reported by Adam Feuerstein in Boston.
Adam Feuerstein writes regularly for TheStreet. In keeping with company editorial policy, he doesn't own or short individual stocks, although he owns stock in TheStreet. He also doesn't invest in hedge funds or other private investment partnerships. Feuerstein appreciates your feedback;
to send him an email.