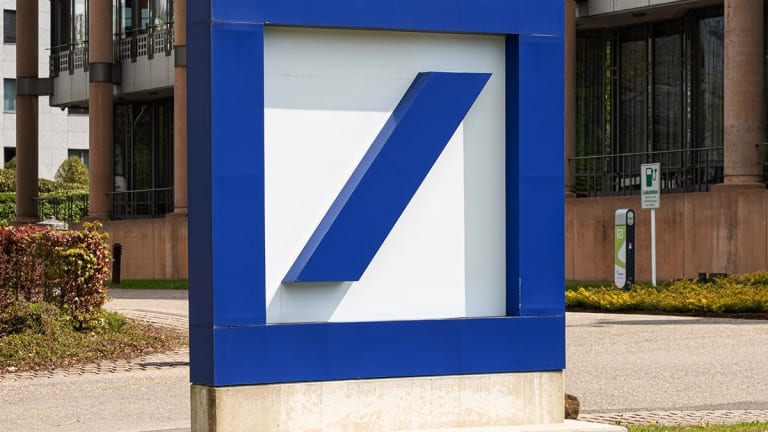 Bernie Madoff Feeder Funds Sued by Deutsche Bank
Deutsche Bank is suing two offshore funds that reneged on an agreement to sell $1.6 billion claims in Madoff's funds.
Bernie Madoff, the former Wall Street investment advisor infamous for his Ponzi scheme, is back in the news after Deutsche Bank (DB) - Get Report sued two offshore funds due to accusations that they reneged on an agreement to sell the German bank more than $1.6 billion of claims in the bankruptcy of Madoff's firm. 
Kingate Global Fund Ltd and Kingate Euro Fund Ltd, which were found to have funneled client money to Madoff's firm for 14 years before his Ponzi scheme fell apart in 2008, have "sellers' remorse" because the value of the claims has grown since they struck a deal with the firm in 2011. 
Deutsche Bank said that Kingate wrongfully concluded that the sale agreement was no longer binding because too much time had passed and a related agreement had not been signed. 
The lawsuit aims to either enforce the sale according to the previous agreement or obtain damages. Deutsche Bank filed its suit in Manhattan federal court Thursday. 
The Kingate funds are based in the British Virgin Islands and filed for Chapter 15 bankruptcy protection in September, citing the risk of litigation by Deutsche Bank in its filing. 
The funds agreed in June to return $860 million in a settlement with Irving Picard, which is the court-appointed trustee liquidating the former Bernard L. Madoff Investment Securities LLC. 
The funds say that settlement also gave them a $1.66 billion claim in the Madoff firm's bankruptcy that should result in a $262 million distribution to Kingate's own creditors. 
Madoff is currently serving a 150-year sentence after pleading guilty in 2009 to running what has been described as the largest Ponzi scheme in U.S. history. 
Shortly before Madoff's Ponzi scheme collapsed, he sent a statement to investors stating that their investments were worth $64.8 billion. In reality, $36 billion in actual money was invested in the scheme and as of 2017 the more than 24,000 victims will only be receiving $772.5 million.