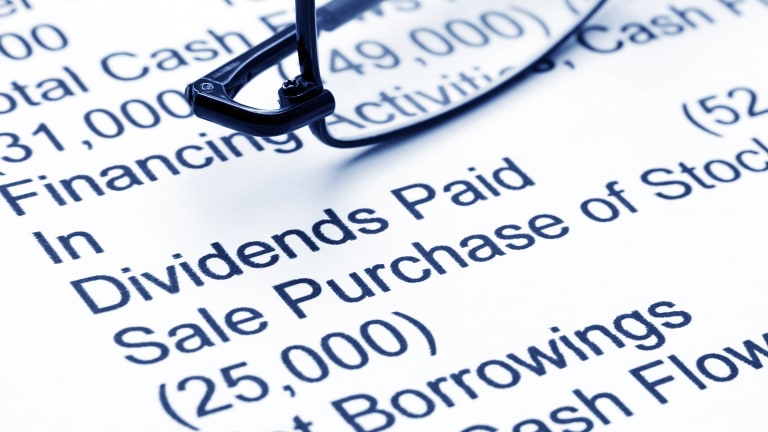 Beef Up Your Dividend Portfolio With These Two Insurance Gems
Insurance industry stocks provide stability and steady income, as well as growth. We pinpoint our two favorites.
Insurers are facing prolonged distress due to a weak interest rate environment. As these companies generally invest the premiums policyholders pay in government bonds, they haven't earned much on account of rock-bottom interest rates.
The fact that claims are ongoing and insurers have to pay interest to customers holding savings products hasn't made matters easier.
However, that may change soon as U.S. Federal Reserve officials are giving strong indications of an interest rate hike as early as September.
Brexit fears, which had rocked stock prices of banks and insurance firms, have also ebbed.
In light of these developments, now is an opportune time to pick up stocks of insurance companies, some of which have been beaten down recently. Here are two top picks, each of which is poised for market-beating growth (as well as steady income).
1. Aegon (AEG) - Get Free Report
The Netherlands-based insurance provider shocked investors by recording a wider-than-expected loss in the second quarter following the sale of its UK annuity portfolio. Low interest rates and claims at its U.S. businesses ate into the company's earnings.
The life-insurance, pensions, and asset-management company recorded a loss of €385 million ($433 million), against a profit of €319 million after registering a loss of €628 million on selling the UK annuity portfolio. The quarter's loss, though expected, overshot estimates by €30 million.
For the long term, however, Aegon's earnings seem to have a robust trajectory. Over the next five years, analysts expect Aegon to record 41.8% annual earnings growth, far outpacing the industry's 9.52% and sector's 11.77% rates.
With the acquisition of Legal & General Group's (LGGNY) platform, Cofunds, for £140 million ($185 million), Aegon now stands to be the largest advised platform provider in the UK. The company expects achieving annual saving of £60 million across the UK operations. This will add to Aegon's expense-savings efforts to help improve profitability.
Analysts have a 12-month median price target of $4.50 on the stock, representing an upside of 31% from current levels. An attractive dividend yield of 7.5% boosts the insurer's appeal as a total returns investment.
2. Aviva undefined
Aided by the acquisition of Friends Life last year, Aviva's life insurance profits climbed 20% to £1,226 million. This offset the fall in profit in the general insurance and health business of 21% to £334 million on account of the Flood Re levy and claims arising from fires in Canada and floods in France.
The company also has a healthy solvency ratio (the company's ability to service its debt and other payment obligations) with Solvency II ratio at 174% and surplus Solvency II capital of £9.5 billion. Its total cash of $45.23 billion can comfortably cover its total debt of $12.54 billion.
Another dividend gem, Aviva raised its dividend for the first half by 10%, taking total increases since 2013 to 32%. With a payout ratio of just 27.1%, we can expect sustainable and robust dividend growth from Aviva in the future, too. The current yield stands at an inviting 5.5%.
Despite the company's assurances of being insulated from any Brexit shock, the UK referendum vote sent the London-headquartered company's stock into a tizzy. The scrip has recovered since but is still down 13% over the last three months, making it a good time to enter. With a forward price-to-earnings ratio of a very modest 8-times, Aviva cannot be ignored.
---
A crisis is coming. When it hits, weak companies and their investors will be washed away. Don't let that happen to you! I've found seven companies you should own no matter what the economy is doing. Each one of these powerful yet overlooked companies barely notices when the market tumbles. And they'll skyrocket when it rebounds. You can pick up all seven for pennies on the dollar right now. To get the names of these "seven survivor stocks," click here.
This article is commentary by an independent contributor. At the time of publication, the author held no positions in the stocks mentioned.