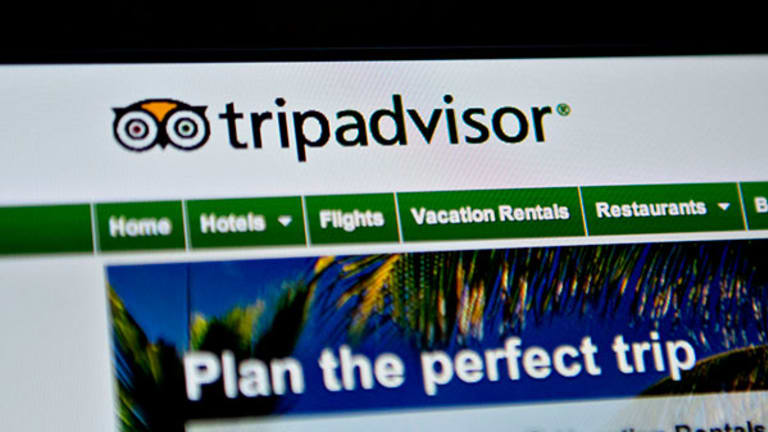 Beaten-Down TripAdvisor Stock Is a Likely Rebound Story for 2017
The company has made good progress in its mobile business and provides an outstanding combination of services for travelers.
Although down about 44% this year, shares of online travel company TripAdvisor (TRIP) - Get Report  have plenty of upside now.
TripAdvisor generates nearly 400 million unique visits each month. The sheer volume of visitors, including a 50% jump in the number of people expressing opinions on the site, the quality of the information that consumers can find and its user-friendly functions for booking cheap fares and accommodation should lure new customers in droves. Revenue is expected to rise next year. 
Shares rose 1.63% in Tuesday trading. 
To be sure, the easy booking features are a relatively new wrinkle for TripAdvisor. The company has struggled to demonstrate its versatility to a wider audience, which often opts for rivals Obitz and Priceline. The site has also suffered from growing concerns about terrorism that impacted travel.
Revenue was roughly flat in its most recent quarter after declining in its previous two quarters. More troublesome in the last quarter was a decline in click-based advertising and instant revenue. That accounts for about half of the company's revenue. Online companies that struggle to generate advertising revenue face big challenges. 
At least two analysts cut their forecasts based on the sluggish earnings. 
While the world may become more volatile with Donald Trump as U.S. president, TripAdvisor should win new converts because of its instant booking feature and reach. 
For example, the company's biggest rival (Expedia) employs its core asset -- the TripAdvisor portal -- to advertise its products. TripAdvisor is available in 21 languages, as well.  
In addition, TripAdvisor's efforts to grab a piece of the mobile wave have been solid. Around 50% of TripAdvisor's traffic is now from mobile devices. With a wider audience, the company stands a better chance to boost advertising. 
Analysts following the stock expect double-digit revenue growth for 2017. The 12-month median target for TripAdvisor shares is $52, about 10% higher than the stock's recent price. 
---
As an investor facing what promises to be a volatile 2017, you want to be in control of your own destiny. That means being able to predict in advance how much money your investment portfolio will generate. Think it can't be done? Our top analyst has a system that can ensure you will make a profit on more than 80% of your trades. To find out the secret, just click here!
This article is commentary by an independent contributor. At the time of publication, the author held no positions in the stocks mentioned.