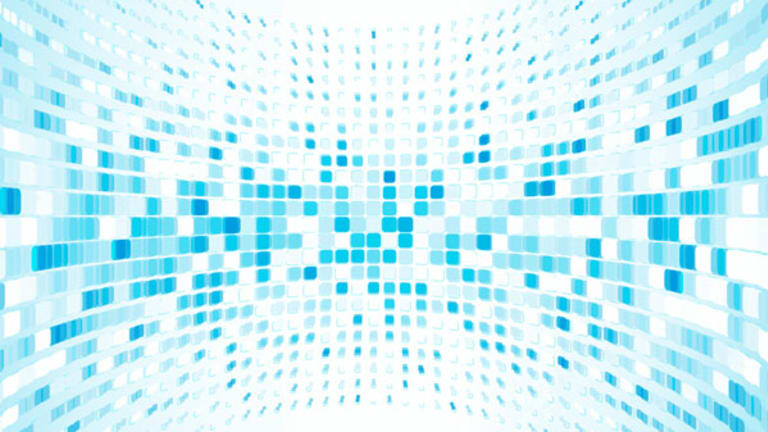 Publish date:
Be Careful, Be Very Careful of Optimism on First Solar
The company says it's in a turnaround phase. Don't believe it.
The company says it's in a turnaround phase. Don't believe it.
(First Solar story updated to reflect 159 megawatt Australian projects)
NEW YORK (
) --
First Solar
(FSLR) - Get Report
is back!
The beleaguered U.S. solar company is proving skeptics wrong,
, and is ready to beat its Chinese rivals,
.
The only problem with its so-called turnaround and competitiveness with Chinese rivals is, well, nothing has changed. Remember, First Solar was one of the stock market's most spectacular crashes in history. What follows are arguments against the bull case for First Solar.
First Solar shares are up 60% in the past three months!
To heck with you skeptics.
Of course, First Solar's shares are down 75% in the past year! Folks, this is what you call a junk rally in a massively destroyed -- and shorted -- stock. You see it occasionally in shares of
Green Mountain Coffee Roasters
(GMCR)
and coal stocks like
Alpha Natural Resources
(ANR)
. Such companies have good days because they've had so many bad days.
As of the end of August, short interest in First Solar was still near-50% of float (33.7% of shares outstanding), and that is going to affect trading when the company announces a new project award here and there. Let's not also forget that with all the major equity indices testing multi-year (or even pre-financial crisis) highs recently, it's a time when investors turn to "junk" stocks because everything else is pushing the limits of reasonable valuation.
Even when First Solar was at the lowest of lows of $11.43, there was a case to be made that the company was transforming itself into an engineering, procurement and construction company of large-scale solar utility projects around the world. As I wrote long, long ago in a solar galaxy far, far away from today, if it works, slap a utility-industry-like multiple on First Solar shares and you've got a stock worth somewhere between $20 and $40. So I wouldn't get too excited about a rally all the way to $22.
Another thing to consider is that First Solar has always been one of the market's favorite "toys" -- hedge funds and chart traders like to play with the stock. It used to be a matter of trading all the way up to $180 before heading all the way down to $100 -- ah, the salad years of solar -- and it hasn't found its new trading range as a market pawn yet, so the latest rally all the way $22 is just part of that process.
The Chinese can't compete because they are stuck in the disastrous manufacturing complex.
What do you think First Solar was doing for all those years buying up billions of dollars in project pipelines while giving rebates on its panel prices to customers as the Chinese cut into its cost advantage? The end of selling to the merchant market was a long time coming, so it's not as if the case First Solar is making today is a new one.
This is a chicken-or-egg scenario. Has First Solar been forced to make its case about project business growth because the Chinese destroyed it in the manufacturing game (while destroying themselves, at least for the moment, mind you)? Or did First Solar see the future before anyone else in the industry and secure its long-term advantage?
A quote like this from First Solar CEO James Hughes to
Bloomberg
should be disregarded by investors: "We're still far ahead of them. We'll keep our distance and potentially expand it." First Solar is far ahead because it has the legacy pipeline of projects acquired in prior years, but the critical question is whether it can replicate that model globally and do so as the Chinese catch up. Let's not forget either that five years ago the "new" Chinese solar module makers were selling "junk" that would never be "best of breed" solar technology.
We have really come no closer to answering the long-term questions, and the situation hasn't become any clearer because First Solar sells a few more projects in the U.S. After all, company founder Michael Ahearn said on a recent conference call during his return as interim CEO that project growth in the U.S. will stall in the next few years.
Don't trade dubious charts, but chart trading has always been a good strategy with First Solar.
First Solar, notably, included a chart in its most recent earnings presentation highlighting its healthy balance sheet compared with those of indebted Chinese companies.
No doubt, First Solar looks like the Exxon Mobil of solar in comparison, but remember, these Chinese companies were given blank checks by state-run banks to run themselves right up against the edge of bankruptcy. As some are wiped off the face of the stock market map --
Suntech Power
(STP)
is first in line, according to Maxim Group -- eventually there will be (should be, could be?) some sanity in a pared-down Chinese solar sector and a low-cost manufacturing giant or two that's actually in a decent position to makes Hughes' words about distance, once again, seem akin to the way First Solar talked about the lead it had in manufacturing cost years ago, when it dominated markets including Germany.
If there is one thing alternative-energy investors have learned from the brutal early days, it's that advantage lasts about as long as it takes to get an IPO completed. In First Solar's case, it lasted a lot longer than that, but let's not even get into the unsustainable economics of the feed-in tariff markets in Europe. That's the past.
First Solar's future is as unsure as it ever was because no one knows how the build out of large-scale solar projects in markets like the Middle East, China and India will proceed. Being early didn't protect First Solar when it came to manufacturing cost, so why would anyone assume being early in the project market will shield First Solar, except to give it a reliable revenue stream?
Take a look at the size of the projects outside the U.S. that First Solar has sold: the biggest one as of the end of the last quarter, in Australia, was 10 megawatts. First Solar does have a 159MW across two projects in Australia with power purchase agreements in place to sell the electricity generation to AGL Energy -- a 106MW and a 53MW project -- though the project sales and final EPC agreements have not closed, according to First Solar's most recent earnings release. Its earnings in the next few years are predicated on multiple-hundred megawatt U.S. projects -- the largest of which are 550MW -- more than anything else, and that doesn't answer any questions about the global development of large-scale solar projects.
I've got nothing against First Solar, I'm not in the "back pocket of oil and gas" or a "solar hater," and can see how it could work out for the company in a future where the major markets of the globe are building massive solar energy projects or building humungous solar utility markets across many smaller projects. But that day hasn't arrived, and the turnaround in First Solar shares "proving the skeptics wrong," as well as the bold statement that it will not only "keep our distance and potentially expand it," versus the Chinese, has one important word in it: potentially.
Back in early 2010, First Solar included a
in its earnings presentation showing the transition to sustainable solar markets as an easy-to-understand and more or less straight line up with a few speed bumps. We all know how valuable that graphic turned out to be. In its more recent presentation, First Solar has a chart showing the "strategic transition to sustainable, hot climate markets" as another "straight line" story that suggests "we got it under control."
I can't argue with trading the First Solar chart: It's always been good for a short-term bet one way or the other. However, like the First Solar CEO carefully adding that word "potentially," to the company's future "beating" of the Chinese, I would hedge my bets on the future of solar, and stop short of calling this a comeback.
-- By Eric Rosenbaum in New York
Follow
TheStreet
on
and become a fan on