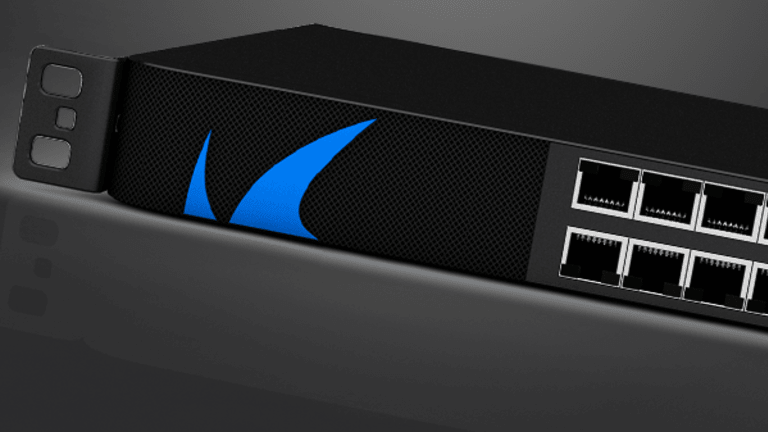 Publish date:
Barracuda Networks Stock Has Staged an Incredible Rally, but Now Isn't the Time to Buy
Forget Salesforce. Barracuda Networks has loads of profit potential. But is it safe to buy this stock now?
Forget Salesforce. Barracuda Networks has loads of profit potential. But is it safe to buy this stock now?
Salesforcegrabbed headlines recently when it made a big promise to double its annual revenue. Investors would do well to be wary of this lofty goal, however. After all, Salesforce struggles with profitability.
Instead, investors looking for a way to make money from cloud-based technologies might want to keep Barracuda Networks (CUDA) on their radar. But is now the time to buy?
Barracuda, which has a market capitalization of $1.31 billion, is in the spotlight after reporting a strong fiscal third quarter and growing subscription revenue.
Analysts have expressed contrasting views on the company, although the bulls outnumber bears at this point. The stock is off to a great start this year (up more than 12%) after more than doubling in value in 2016.
Barracuda delivers security and storage solutions using the cloud. The company, which had its IPO in 2013, has a highly scalable model and has sold solutions to more than 150,000 customers.
And now Barracuda, which has more than doubled its annual revenue since 2011, is profitable.
However, the company's shares have had a topsy-turvy ride so far, as the stock's high beta, of nearly 3, indicates.
Another problem has been a relative lack of fast growth. For instance, Palo Alto Networks, another security and storage appliance vendor, has grown its revenue more than 10 times since 2011. Impervahas grown its revenue at a similar clip.
But Barracuda is better positioned than these rivals in terms of profitability.
Wall Street cheered Barracuda's fiscal third-quarter results (for the quarter ended Nov. 30, 2016) when the company announced encouraging signals such as 11% year-over-year revenue growth. Recurring subscriptions now account for more than three-quarters of Barracuda's total revenue.
Trends in gross billings at $100 million were solid too. Billings from core products beat the company's own expectations.
The percentage of active subscribers grew by close to 15%, with the dollar-based renewal rate at 90% levels.
Analysts at Baird say that Barracuda is transitioning to a cloud-based model much faster than most of its peers. A week ago, JMP Securities changed its view on Barracuda's shares based on what it said were positive triggers from emerging cloud solutions and the payoff from the company's focus on high-growth areas.
However, not everybody is impressed. Imperial Capital still maintains its underperform rating on Barracuda Networks. Its analysts expect that sales of the company's hardware appliances will remain slow.
That's why right now might not be the best time to buy Barracuda's stock unless you enjoy a bit of risk. After all, it currently trades at a rich price-to-earnings ratio of more than 30 based on earnings estimates for the new year.
Larger rivals such as Check Point Software, which trades at a forward P/E of 18, or Symantec, which has a forward P/E of less than 15, are far more modestly valued. These two companies have profit margins (for the trailing 12 months) of 41% and 60%, respectively, compared with Barracuda's profit margin of only 3%.
Make no mistake, this stock is poised for continued growth. Analysts offering 12-month price forecasts for Barracuda Networks have a median target of $28, suggesting the stock can gain more than 16% from recent levels.
The stock could see such a gain. But since Barracuda's business is not that diversified, its stock could quickly change direction depending on a single quarter's performance.
---
A blistering financial storm is about to hit our shores. When it hits, weak companies and their investors will be washed away. You need to put yourself on solid ground. And that doesn't just mean changing your investment allocations or loading up on cash. I'll show you how to protect yourself and prosper when you click here.
This article is commentary by an independent contributor. At the time of publication, the author held no positions in the stocks mentioned.