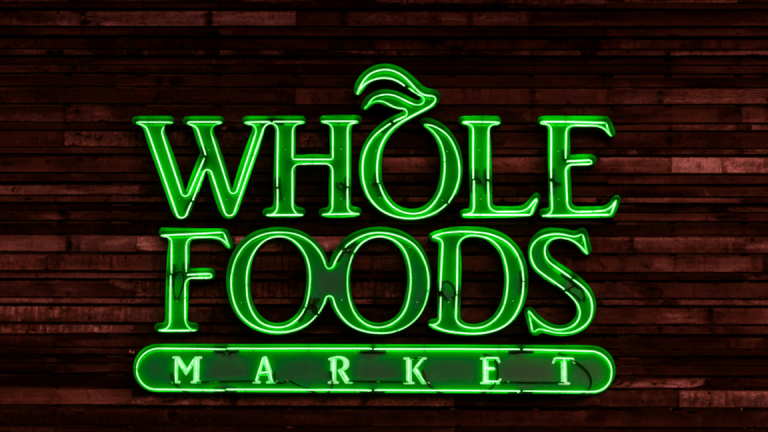 Barclays Updates Whole Foods' Integration with Amazon
Analysts at Barclays are out with an updated review of how Whole Foods is integrating with its new parent Amazon.com.
Analysts at Barclays on Monday published a research note describing their observations from inside Whole Foods Market to chronicle its evolution while under the management of Amazon.com (AMZN) - Get Amazon.com Inc. Report .
"We believe it is critical to closely monitor the evolution of Whole Foods under Amazon's ownership given the widespread concern that food retail will be "Amazon'ed" (i.e., Amazon takes meaningful share and pressures industry margins)," Barclays contended.
One of the firm's observations signals a potential red flag, namely having to do with the health grocer's integration with the e-commerce giant. Recent comments from CEO of Whole Foods Market John Mackey, from his appearance at the American Production and Inventory Control society's annual conference, said that culture "clashes" have been "challenging so far."
"Mackey's comments could be an indication that integration is occurring at a slower-than-expected pace or that his tenure at the combined entity could be short-lived. It seems unlikely that Amazon would view favorably Mackey's decision to publicize internal strife," Barclays noted.
Another takeaway is that food innovation cycle could diminish because the "'conventionalization' of Whole Foods will lead to its food innovation trickling to a halt, especially as the companies get further along into integration.," Barclays contends.
The firm adds that innovation has conversely not stalled at Whole Foods' competitors including Trader Joes. "If Whole Foods pulls back on food innovation, we believe it would represent an opportunity for the rest of the industry because innovation remains a traffic driver."
But, a positive the firm noted was the potential power to slash labor costs because of refrigerated pre-packaged foods.
"If WFM can move more volumes away from its service counters, it could save labor costs, which could help fund lower prices. We expect Amazon/Whole Foods to find more operational efficiencies and cost savings like this going forward," Barclays said.
More of What's Trending on TheStreet: