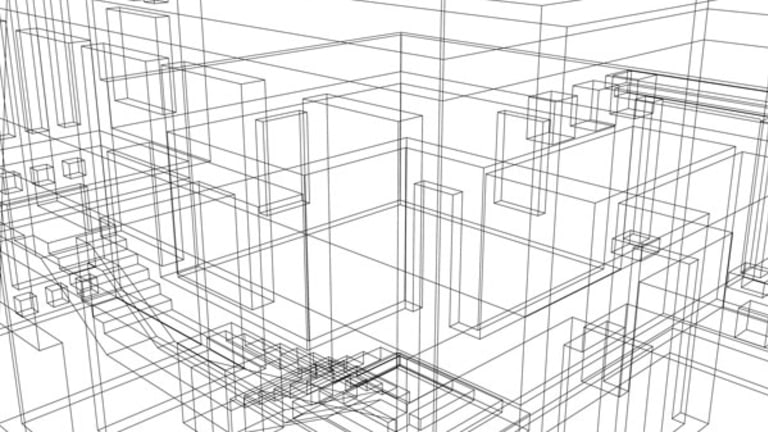 Banks' Pain Is Apollo's Gain
Apollo's acquisition of Lyondell may be one for the record books.
Apollo founder Leon Black
NEW YORK (
) -- If you want an example of how private equity funds continue to make big money during the some of the darkest days of the U.S. banking industry, look no further than
LyondellBasell Industries
(LYB)
.
In just two years, private equity heavyweight
Apollo Management
has more than doubled its money on LyondellBasell, turning an investment of just under $2 billion into a stake worth $4.49 billion, or 29.2% of the chemical giant's $15.38 billion market cap as of Wednesday's close.
Those numbers, pieced together from
Securities and Exchange Commission
filings and bankruptcy court documents in consultation with four people who have been briefed on details of the investment, may easily be too conservative, argues Malcolm Price, a Credit Suisse investment banker who leads the bank's coverage of buyout firms in the Americas.
"It's a bit of a jigsaw puzzle," Price says of Apollo's investment. "But it's certainly one of the biggest and quickest dollar gains in private equity history."
Apollo pulled off the feat by taking over troubled loans that banks extended during the tail-end of a leveraged buyout boom. Some of the loans had financed the ill-fated $20 billion acquisition of
Lyondell Chemical
by
Basell
, a Dutch chemical manufacturer owned by privately-held conglomerate
Access Industries
in 2007. When LyondellBasell filed for bankruptcy in 2009, emerging in April of this year, Apollo came out as the largest shareholder of the revitalized company in a textbook example of a strategy known as "loan to own."
"It required a unique combination of a strong chemicals practice, loan-to-own distressed skills and the boldness to make such a big contrarian bet," Price adds.
Apollo's first investment in LyondellBasell's debt came April 9, 2008, less than a month after
JPMorgan Chase
(JPM)
announced its plan to acquire
Bear Stearns
, according to a bankruptcy court filing.
Markets were still shaky following Bear's collapse. Though they would eventually fall far further, Apollo's purchase of more than $1.9 billion worth of senior secured debt at 85.5% of face value, or about $1.6 billion, looked like a steal at the time.
"First lien paper had never traded at that sort of discount," recalls one of the people familiar with Apollo's investment, who says the private equity firm was "deploying billions," to buy senior debt of Lyondell and other companies. The person would not give further details, but others say Apollo employed a similar "loan to own" strategy with cable services provider
Charter Communications
(CHTR)
, U.K. gambling company
Gala Coral Group
and aluminum manufacturing giant
Aleris International
.
Apollo is said to be pleased with those investments, and two people outside the firm indicate they are doing well, though one warns "it's too early to declare victory," in those instances.
While doubling an initial investment is nothing to scoff at, many private equity investors have earned far higher multiples, such as
Thomas H. Lee Partners
, which
turned an initial $140 million investment in Snapple in 1992 into $1.7 billion
two years later when it sold the brand to
Quaker Oats
.
Bigger dollar gains have also been recorded in the private equity record books.
Kohlberg Kravis Roberts
(KKR)
eventually made $7.4 billion from its 1986 buyout of
Safeway
(SWY)
, its biggest dollar gain ever,
according to a 2005 article in Fortune
. Still, that took 17 years.
The LyondellBasell investment also got off to a rough start. While 85.5 cents on the dollar for first-lien debt may have looked like a bargain at first, those same securities traded as low as 17.78 cents on the dollar in March 2009, when Apollo bought another $180 million worth of claims on LyondellBasell for a mere $32 million.
That means the $1.9 billion worth of debt Apollo acquired in April 2008, even though it was purchased for some $1.6 billion, fell to a low of about $320 million. Still, while world markets were hitting bottom, Apollo kept buying, and would continue until July 2009.
"Everyone else was running for the exits with their hair on fire, while Apollo stayed cool and had conviction," Credit Suisse banker Price says.
Apollo's success came at the expense of several of the world's largest banks.
Citigroup
(C)
took a $1.4 billion writedown on Lyondell in the first quarter of 2009, while
Goldman Sachs
(GS)
disclosed a writedown of $850 million in the same quarter, according to filings by those banks in the first quarter of 2009.
Also taking write downs was
Royal Bank of Scotland
(RBS)
, which recorded $1.47 billion in losses on $3.47 billion in loans to LyondellBasell, according to a 2009
Bloomberg News
report. RBS acquired the loans as part of its purchase of parts of Dutch bank
ABN Amro
in 2008. Any losses by
UBS
(UBS)
, which had $2.7 billion in exposure to LyondellBasell, and Merrill Lynch, which lent $2.16 billion to fund the buyout, could not be determined.
Spokesmen for Goldman and Citigroup and a spokeswoman for
Bank of America
(BAC)
, which acquired Merrill at the start of 2009, declined comment. Calls and emails to RBS and UBS spokespeople were not returned.
The banks "sold in panic and should have hung on," to the loans, argues Steve Kaplan, a finance professor at the University of Chicago. Given Apollo's reputation as one of the best in the business at finding value in troubled companies, Kaplan says banks "should
have been very wary of selling low to Apollo."
However, Roy Smith, a former Goldman Sachs partner who now teaches at New York University's Stern School of Business, says the credit crisis unfolding at the time meant banks had little choice but to sell souring leveraged loans to build up their capital ratios.
"Even when you don't have such dramatic times, banks are very quick sellers of distressed securities," Smith says. That translates to "fat pickings" for the Apollos of the world, he notes.
--
Written by Dan Freed in New York
.
Disclosure: TheStreet's editorial policy prohibits staff editors, reporters and analysts from holding positions in any individual stocks.