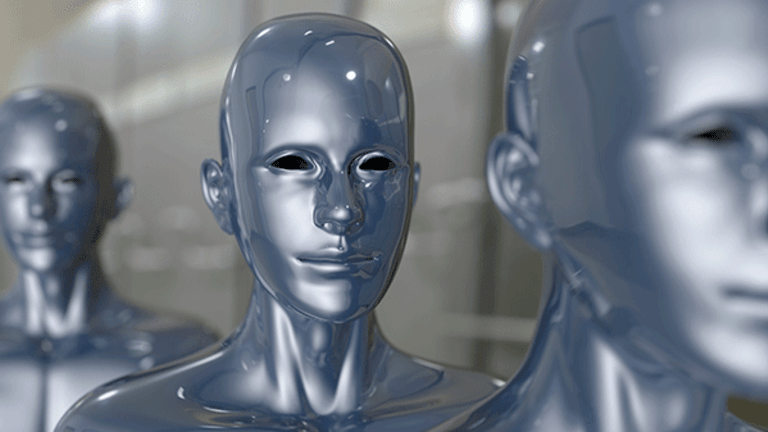 Banking Chatbots Are on the Rise, But There Are Privacy Concerns
Companies across intensely regulated industries need to be conscious about how they use the highly sensitive data residing in their messaging streams with customers.
Companies across intensely regulated industries need to be conscious about how they use the highly sensitive data residing in their messaging streams with customers.
The nearly ubiquitous use of mobile-messaging applications worldwide represents the fastest adoption curve ever for communication technology, and recently messaging apps have surpassed social-media platforms in terms of active users.
Intelligent automation via chatbots provides brands and businesses with an incredible opportunity to chat with millions of customers at scale on their platform of choice. In addition, they offer the potential to deliver a better customer service experience and can bolster additional social transactions.
Although the sky is the limit in terms of the potential for chatbots, the industry is far too complacent about the privacy implications surrounding mobile messaging and bots.
Companies across intensely regulated industries such as banking, health care, insurance, telecommunications and utilities need to be very conscious about how they use the highly sensitive data residing in their messaging streams with customers. These industries are built upon trust, and the privacy of their customers' information is paramount to their success.
Take banking for example, which has seen a number of bots recently announced by major banks and financial institutions that can be used with Facebook Messenger and other messaging apps.
Last week, Bank of Americaannounced the launch of its chatbot, Erica, which will be available to customers late next year. Erica, which will be hosted on BofA's own mobile app, will analyze customer financial data to generate recommendations on how to best handle their finances.
Mastercard customers in the U.S. will soon be able to use an artificial intelligence-powered bot to ask more than 1,000 questions about personal finances and other subjects. 
But a recent report from Forrester's Peter Wannemacher suggested that chatbots aren't ready to handle the high-stakes world of managing people's money. At least, today's bots aren't.
"We are bullish on the long-term prospects for bots," Wannemacher said. "But we advise banks to invest in the technology that will make next-generation bots."
Bots can only carry out basic requests, such as to answer questions such as, "What is my account balance?" or "Can I pay my mobile bill?"
Although these chatbots may provide basic utility, like helping users to check account balances or transfer funds from different accounts for example, there is an inherent risk in enabling any further functionality within such an insecure channel.
"The reality is consumers today don't want to use the same chat app they use with friends for private business interactions," said Pypestream Chief Executive Richard Smullen.
"As a result, the adoption of banking and health care on social chat apps to date has been slow. Likewise, many businesses aren't interested in using a social (P2P) messaging service such as Facebook for all of their commerce because of the privacy implications," Smullen said.
"Social messaging apps weren't originally designed for interactions between businesses and customers. This is only a trend of late that's emerged as mobile messaging continues to skyrocket in popularity," Smullen said.
"Social networks and messaging apps were designed to support communication between friends. Only now are they being re-engineered with features to support B2C communication," Smullen said.
"Without the proper security frameworks, sensitive customer data is ultimately exposed," he said.
Despite incredible traction initially, social-messaging apps have shown a number of issues when it comes to privacy.
Even WhatsApp, the company that once denounced sharing its users information, this year said that it would begin sharing data with its parent, Facebook.
Facebook is a holding in Jim Cramer's Action Alerts PLUS Charitable Trust Portfolio. See how Cramer rates the stock here. Want to be alerted before Cramer buys or sells FB? Learn more now.
Moving forward, analysts expect privacy and security to become an increasingly important issue for banks and other regulated industries as they tap into mobile messaging and chatbots in a bigger way.
As the future of chatbots unfolds, privacy and sensitive information will always be a hindrance to mainstream adoption.
However, now that this concern has been noted, we can begin to see the emerging value in companies that have chatbot technologies, many of which want to improve and refine the experience as a new era of business communication unfolds.
The author is an independent contributor. At the time of publication, he owned none of the stocks mentioned.