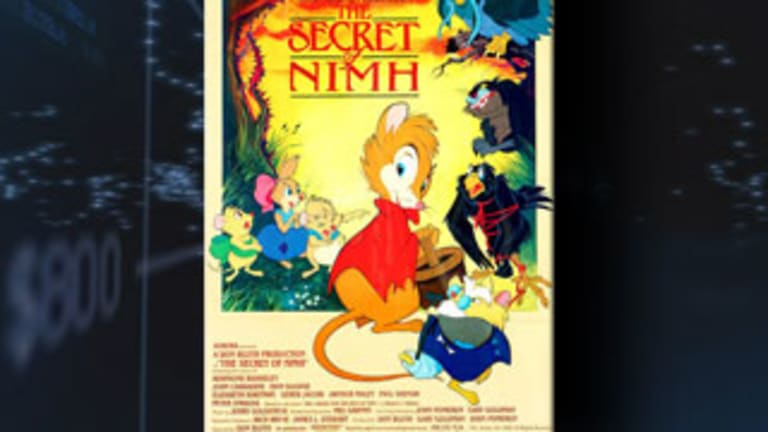 Bank Stocks and the Secret of NIM (Update 2)
Most regional and money center banks have been feeling the squeeze as net interest margins narrow, but there is a silver lining.
Updated with market close information, comments from FIG Partners analyst and Oppenheimer analyst Terry McEvoy on FirstMerit, and comments on Regions Financial from FBR analyst Paul Miller.
NEW YORK (
) -- Bank stock investors need to look beyond declining net interest margins and focus on what really matters.
A bank's net interest margin (NIM) is the spread between the average yield on loans and deposits and the average cost for deposits and borrowings. With the
Federal Reserve
keeping its target range for the short-term federal funds rate in a range of zero to 0.25% since late 2008, the majority of banks have already seen most of the benefit they will realize on the cost side, while most continue to see their yields on earning assets decline.
Fig Partners analyst John Rodis says that "for most banks, there is just not much room for improvement on cost of funds," but the news isn't all bad.
"The one thing to remember when you talk about the margin is that even though the margin is down, it is just a ratio. It is very important to look at net interest dollars," Rodis says. "In a lot of cases, net interest income is coming down too, but it is certainly not coming down at the same pace as the margin."
FirstMerit Corp.
(FMER)
of Akron, Ohio, is an example of a bank with net interest income declining at a slower pace than the net interest margin. The company on Monday reported a fourth-quarter NIM of 3.58%, declining from 3.66% in the third quarter. Net interest income was $119.1 million in the fourth quarter, declining 1.3% from $120.7 million the previous quarter.
FirstMerit's average core deposits -- excluding CDs and other time deposits -- grew by 1.1% during the fourth quarter to $10.173 billion, while the company's average loans -- excluding balances covered by Federal Deposit Insurance Corp. loss-sharing agreements -- grew 3.2% to $8.444 billion.
Still, Rodis on Wednesday downgraded FirstMerit to a "Market-Perform" rating from "Outperform," saying the stock was up 10% since it was upgraded in October. The analyst's target price for the shares is $16.00. Rodis lowered his 2013 earnings estimate for FirstMerit by five cents to $1.20 a share, to reflect "expectations for a lower margin and lower net interest income," although he also said he expected "core loan growth of 8-10% in 2013." Rodis also introduced a 2014 EPS estimate of $1.37.
Oppenheimer analyst Terry McEvoy on Tuesday stuck with his "Outperform" rating for FirstMerit, with an $18 price target, and said that "since it inked a deal to acquire MI-based Citizens Republic on September 13, 2012, FirstMerit's shares have fallen 10% compared to a 2% decline in the S&P Regional Bank index and a 4% gain in the S&P 500." McEvoy said that "in contrast to critics of the Citizens deal, we believe the assumptions behind the acquisition are conservative and that the combination will ultimately create a more valuable franchise."
McEvoy also pointed out that the company's total loans during the fourth quarter had grown at an annualized pace of 20%. The analyst estimates that First Merit will earn $1.35 a share in 2013.
First Merit's shares declined 2% on Wednesday to close at $15.18.
Regions Financial
(RF) - Get Regions Financial Corporation Report
is an example of a large regional bank bucking the net interest margin trend, as the company net interest margin widened slightly to 3.10% in the fourth quarter, while its net interest income also increased slightly to $818 million in the fourth quarter from $817 million in the third quarter.
While the company's average total loans declined 1% sequentially to $74.622 billion in the fourth quarter as commercial real estate and residential mortgage loans continued to decline, average commercial and industrial loans grew 1% to $26.414 billion. The company also reported that its average auto loans grew by 7% sequentially and 26% year-over-year, to $2.295 billion in the fourth quarter.
FBR analyst Paul Miller on Wednesday said "we forecast Regions' NIM to remain relatively stable compared to other large peers through 2013 given potential offsets which will help minimize the impact of asset yield declines and net loan runoff." Underlining the need to look at net interest dollars rather than just focusing on net interest margin, Miller said that "even assuming flat margins,we expect that Regions will have a difficult time holding net interest incomelevels flat in light of its declining total loan balances."
Miller rates Regions "Market Perform," with a $7 price target.
First Merit's shares declined 2% on Wednesday to close at $15.18.
With "27 of the top 100 regional banks" having reported their earnings through Friday, McEvoy said in a note on Monday that "the ability of banks to increase net interest income in '13 will rest on whether loan growth can offset
net interest margin compression."
In his fourth-quarter review for large-cap banks, Credit Suisse Moshe Orenbuch on Tuesday said that "there was differentiation between those banks that were able to stabilize the NIM despite low rates and those were more susceptible to NIM pressure including WFC."
Defending NIM Beautifully
A look at sequential changes in net interest margin and net interest income underlines Rodis's view that net interest income is holding up nicely for many banks, despite the prolonged hostile rate environment.
Wells Fargo
(WFC) - Get Wells Fargo & Company Report
reported that its tax-adjusted fourth-quarter net interest margin was 3.56%, narrowing by 10 basis points from the third quarter. Meanwhile, the company's net interest income declined to $10.643 billion in the fourth quarter from $10.662 billion the previous quarter. On a percentage basis Wells Fargo's net interest margin was down by 2.7%, while the company's net interest income was down by just 0.2%.
The company said that "the primary driver of the decline, approximately 8 basis points, was strong deposit growth of $30 billion in the quarter," with the incoming money invested in short-term securities, so that the new deposits "were essentially neutral to net interest income."
Wells Fargo said that during the fourth quarter, loan-portfolio income "rose slightly from prior quarter, reflecting both organic growth in consumer and commercial loans and the retention of $9.7 billion in high-quality, conforming first real estate mortgages in the fourth quarter." That would indicate that the company didn't sell as much newly originated mortgage product to
Fannie Mae
(FNMA)
and
Freddie Mac
(FMCC)
as it could have.
Wells Fargo also said that interest "income continued to be impacted by runoff in federal agency mortgage-backed securities (MBS) and a decision to replace that runoff with shorter duration securities," and that "interest income from the AFS securities portfolio declined by $69 million." In addition, "interest income from the mortgage warehouse was down $63 million in the quarter as the size of the warehouse declined in line with lower origination volume."
So despite taking those hits and seeing the margin decline, Wells Fargo did a pretty good job defending its net interest income, and its focus on reinvesting the MBS runoff in short-term securities will bode well when rates eventually rise. The company's guidance for 2013 calls for
Meanwhile the company's mortgage banking revenue, which includes loan origination fees and gains on the quick sale of new loans to the government-sponsored enterprises, rose to $3.1 billion in the fourth quarter, from $2.8 billion the previous quarter.
CFO Tim Sloan said that "the important thing when you think about Wells Fargo is not to be overly focused on the net interest margin," and that the company "saw a diversified growth on the spread income side in terms of loans, the best that we've had in a long time."
Wells Fargo Tuesday's market close raised its quarterly dividend by three cents to 25 cents, for a dividend yield of 2.85%, based on a closing price of $35.04. The company said that this dividend increase had been approved as part of the Federal Reserve's 2012 stress test process. CEO John Stumpf said that the company had "requested an increase in capital distributions in our 2013 Capital Plan as compared to our 2012 plan," meaning that another dividend increase could be announced soon after the Fed completes the 2013 stress tests in March.
NIM Improves; Net Interest Income Improves More
Fourth-quarter earnings for
Bank of America
were nearly wiped-out by the company's large
with
Fannie Mae
(FNMA)
and its portion of the $8.5 billion
between federal regulators and the largest mortgage loan servicers.
Looking beyond the legacy mortgage mess, the company's fourth-quarter net interest margin was 2.35%, widening from 2.32% in the third quarter. The company reported fourth-quarter net interest income increased to $10.324 billion from $9.938 billion in the third quarter. That's a 4% increase in just one quarter, when the net interest margin was up only a little over 1%.
Delving further, Bank of America's fourth-quarter tax-adjusted net interest income, excluding trading-related net interest income, was $9.543 billion in the fourth quarter, increasing by 2% from $9.320 billion in the third quarter.
Growing Net interest Income Despite Narrowing NIM
JPMorgan Chase
(JPM) - Get JPMorgan Chase & Co. Report
had a solid fourth quarter, rounding out the "year of the London Whale," with a
of $5.7 billion, or $1.39 a share.
According to data supplied by Thomson Reuters Bank Insight, the company's net interest margin narrowed to 2.37% in the fourth quarter from 2.40% in the third quarter, but JPMorgan Chase reported that its core net interest income -- excluding the effect of hedging derivatives and adjusted for taxes -- increased to $9.812 billion in the fourth quarter, from $9.790 billion the previous quarter.
During the fourth quarter, the company's average deposits grew by 3% sequentially to $1.134 trillion billion, while average total loans grew only slightly to $725.6 billion, and the average rate on loans during the fourth quarter was 4.83%, declining from 4.98% the previous quarter. Meanwhile, the average rate the company paid on interest-bearing liabilities was 0.64%, declining by only five basis points from the third quarter.
One fourth-quarter highlight for JPMorgan was that its average non-interest bearing deposits grew by 5.5% sequentially to $374.893 billion during the fourth quarter.
JPMorgan was able to grow its core net interest income, despite the declining margin, because the company's strong deposit growth allowed it to grow its core average interest-earning assets by 3% sequentially to $1.371 trillion during the fourth quarter. The company also saw strong growth within its Commercial Banking segment, where average total loans grew by 3% during the fourth quarter, to $128.2 billion, as of Dec. 31.
Following the company's earnings announcement on Jan. 16, Oppenheimer analyst Chris Kotowski said that JPMorgan Chase's fourth-quarter increase in net interest income indicated "that ongoing NIM pressure from low rates can be offset by loan growth." Kotowski rates JPMorgan "Outperform," with a 12 to 18 month price target of $62, implying 33% upside over Tuesday's closing price of $46.54.
--
Written by Philip van Doorn in Jupiter, Fla.
>Contact by
.
Philip W. van Doorn is a member of TheStreet's banking and finance team, commenting on industry and regulatory trends. He previously served as the senior analyst for TheStreet.com Ratings, responsible for assigning financial strength ratings to banks and savings and loan institutions. Mr. van Doorn previously served as a loan operations officer at Riverside National Bank in Fort Pierce, Fla., and as a credit analyst at the Federal Home Loan Bank of New York, where he monitored banks in New York, New Jersey and Puerto Rico. Mr. van Doorn has additional experience in the mutual fund and computer software industries. He holds a bachelor of science in business administration from Long Island University.