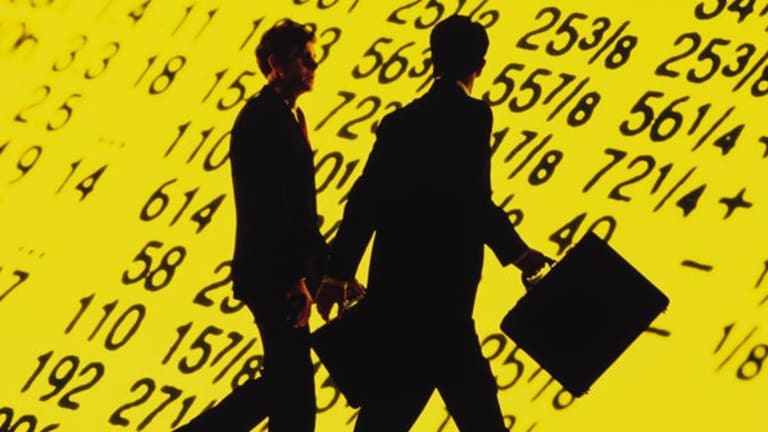 Bank of America to Cut 16,000 Jobs: Hot Trends
Bank of America will reportedly cut 16,000 jobs by the end of the year.
NEW YORK (
) -- Popular searches on the Internet include
Bank of America
(BAC) - Get Bank of America Corp Report
on reports the bank will cut 16,000 jobs by the end of the year.
According to a report in
The Wall Street Journal
, Bank of America is planning the job cuts as it speeds up its cost-cutting initiative amid declining revenue. The bank's Project New BAC program had accounted for the elimination of 30,000 jobs by the end of 2013, which would save the company $5 billion annually. The latest round of job cuts puts the bank a year ahead of schedule in terms of layoffs.
The
Journal
reported that the reductions were specified in a document given to top management. More job cuts at the company are expected through mid-2015.
Bank of America has not commented on the reports.
Starbucks
(SBUX) - Get Starbucks Corporation Report
is trending Thursday as the company starts selling its first single-cup machine, the Verismo, this week.
Starbucks began selling the Verismo on its Web site. It's expected it will be available in stores including Williams-Sonoma and Sur La Table during the first week of October. It will be available at Starbucks locations, along with coffee pods for use in the machines, shortly afterward in mid-October.
In a market crowded with single-serve brewers for the home, Starbucks is differentiating itself with the Verismo, which can make lattes and other espresso-based drinks in addition to coffee.
The standard Verismo is being sold for $199, while a larger model will sell for $399.
Consumer Reports is another popular search. The watchdog group is warning consumers of high levels of arsenic found in the testing of various rice products.
Consumer Reports said it tested more than 60 popular rice products and found significant levels of inorganic arsenic, a known carcinogen. The group is urging U.S. regulators to ban arsenic-containing drugs and pesticides from being used on crops and animals. In the meantime, the group tells consumers to avoid consuming more than two servings of rice per week. Consumer Reports also says infant rice cereal should be limited to one serving per day for babies and children under five years old should not be given rice milk every day.
Consumer Reports tested white and brown rice, infant rice cereals, rice crackers, rice pasta and rice drinks. It found significant levels of arsenic in nearly every product.
On its Web site, the USA Rice Federation called reports about the studies "misleading" and said that "arsenic is everywhere and present in air, soil, water, and foods, including fruits and vegetables."
The chatter on Main Street (a.k.a. Google, Yahoo! and other search sites) is always of interest to investors on Wall Street. Thus, each day, TheStreet compiles the stories that are trending on the Web, and highlights the news that could make stocks move.
-- Written by Brittany Umar
.
Brittany joined TheStreet.com TV in November 2006 after completing a degree in Journalism and Media Studies at Rutgers College. Previously, Brittany interned at the local ABC affiliate in New York City WABC-TV 7 where she helped research and produce On Your Side, a popular consumer advocacy segment.