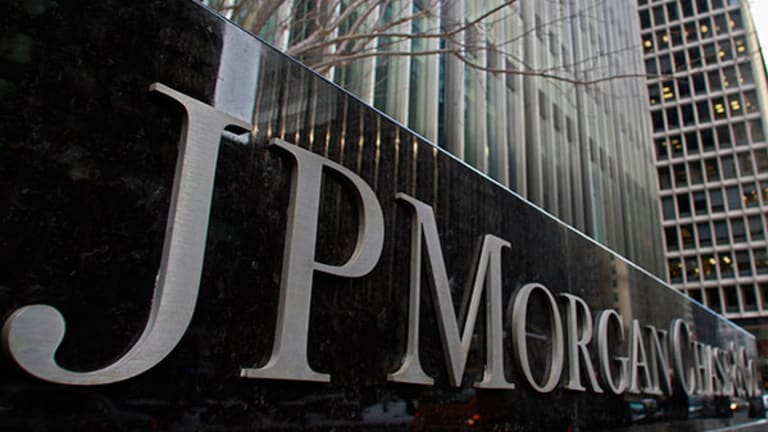 Bank CEOs Are Taking Advantage of the Post-Election Trump Rally
Bank CEOs held onto their shares for a long time while the banks were part of a 'dead' industry, Smead Capital Management research director Tony Scherrer said.
Financials have rallied since election day, and the CEOs of Morgan Stanley (MS) - Get Free Report , JPMorgan (JPM) - Get Free Report and Goldman Sachs  (GS) - Get Free Report are taking full advantage, selling $100 million in shares since November 8, the Wall Street Journal reported. The KBW Bank Index is up 21% since election day. 
"It always makes you feel good when the executives are doing what you've been doing yourself, and I've been selling my shares for the first time in six years," Ariel Investments vice chairman Charles Bobrinskoy said on CNBC's "Closing Bell" on Tuesday afternoon. 
The stocks were cheap last year, but after the run up, that's no longer the case, he noted. These CEOs all know people that lost all of their money at Lehman Brothers and Bear Stearns so they're "taking money off the table," which is "appropriate." 
Many bank CEOs were holding onto shares as the industry went through a period where it was considered "left for dead" and "toxic," Smead Capital Management research director Tony Scherrer said. The bank stocks were "very, very underowned," he added. 
But Smead Capital doesn't think this is "some sort of sign," Scherrer pointed out. 
"I'd point out that on a net basis, JPMorgan, Bank of America, Wells Fargo - the three big banks that we own - have actually had net insider acquisitions since the election until now," he said. "The article didn't I think quite address that. But on a net basis they took in more shares than they disposed of in all three cases."