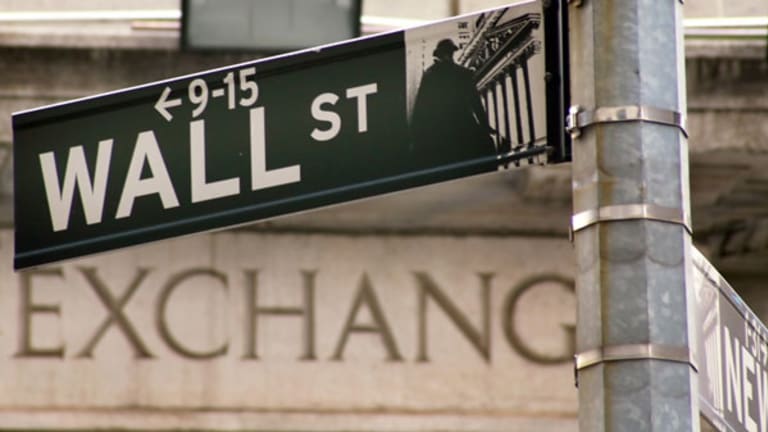 Bank Bondholders Still Expect Bailout From Nanny State
A strong difference of opinion remains over whether Dodd Frank fixed Too Big To Fail.
NEW YORK (
) -- Bond investors in some of the country's largest banks still expect government agencies to bail them out if those institutions fail, according to an informal survey held at a financial services conference held recently in New York.
Asked by the panelists to raise their hands if they expected banks to be bailed out if they ran into deep trouble, all of the roughly 40 bond investors in attendance on March 14 at the Bank of America Merrill Lynch 2013 Fixed Income Bank and Finance Conference did so, according to two people who were there.
The relatively small but diverse group of financial companies presenting at the conference included student lender
SLM Corp.
(SLM) - Get Free Report
, and U.S. banks such as
Capital One Financial
(COF) - Get Free Report
and
Bank of America
(BAC) - Get Free Report
, as well as an assortment of Canadian and European banks.
In the U.S., the 2010 Dodd-Frank Wall Street Reform and Consumer Protection Act was supposed to put an end to bailouts such as those granted to
AIG
(AIG) - Get Free Report
,
Citigroup
(C) - Get Free Report
,
Fannie Mae
(FNMA)
,
Goldman Sachs
(GS) - Get Free Report
and Bank of America, among other companies. However, there will probably always be a great deal of uncertainty about whether it succeeded--at least until the new law is tested.
Michael Krimminger, a partner at Cleary Gottlieb Steen & Hamilton who sat on the panel at the investor gathering , doesn't agree with the bond investors' perception that government should be expected once again to bail out the country's banks.
"I'm not surprised in some ways--a little disappointed--that no one raised their hand and said they think Dodd-Frank ended Too Big To Fail," he said.
Krimminger explained that "unless you've actually spent some time getting into the details of how this would work you just kind of assume it would go with the tried and true, which is a bailout and that's just not an acceptable outcome." Further, he added, "I don't think there's the public appetite for a bailout."
Susanna Gibbons, a fixed income portfolio manager at RBC Global Asset Management who did not attend the conference, says she has the impression the rules for winding down a systemically important institution are "still in flux," despite what she sees as "increasing regulatory certainty."
However, "if there were to be a major crisis, in the short run, the government would have no choice but to step in," Gibbons says.
The premium investors demand for buying bank bonds as opposed to government debt, known as the "spread," is nearly back to where it was before the 2008 crisis, Gibbons says. Still, she does not attribute the lower premium to investor certainty that they will be paid in full in the event of a bank failure. Instead, she sees it as a reflection of investors' belief that banks have strengthened their balance sheets and so are far less likely to fail than they have been in some time.
Gibbons continues to like bank debt as an investment, arguing banks are safer than they have been in several years but their debt still looks cheap from an investor perspective compared to where it traded before the crisis. Also, unlike companies in other industries, banks do not face the risk of being loaded up with debt in a potential leveraged buyout. Recent announcements involving
Dell Inc.
(DELL) - Get Free Report
and
H.J. Heinz Co.
(HNZ)
have put that threat firmly back in the minds of credit investors.
--
Written by Dan Freed in New York
.
Disclosure: TheStreet's editorial policy prohibits staff editors, reporters and analysts from holding positions in any individual stocks.