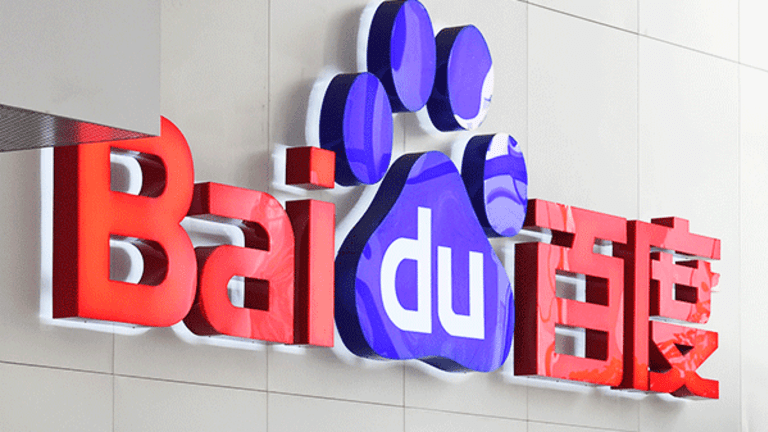 Baidu on Fitch's 'Negative Watch' Over Shadow Banking Practices
Due to China's accelerated credit expansion and a lack of differentiated investment options, individuals, banks, and companies have started investing in shadow banking products
Fitch Ratings has placed Baidu (BIDU) - Get Baidu Inc. Report, the owner of China's dominant Internet search engine, on "negative watch" for a possible ratings downgrade over its growing shadow banking business, the Financial Times reports.
Due to China's accelerated credit expansion and a lack of differentiated investment options, individuals, banks, and companies have started investing in shadow banking products, most notably Wealth Management Products (WMPs).
WMPs package together investments into money market bonds, corporate loans, and other products, all of which are typically unknown to the buyer.
Baidu has been entering into the WMP market by rapidly growing its Financial Services Group, which Fitch said is heightening Baidu's overall business risk.
"As with Chinese banks, Baidu does not need to set aside large capital against potential defaults on its WMPs ... WMPs have become an alternative form of financing for projects or investments that would not qualify for bank loans," Fitch noted.
Shares of Baidu were lower over 1.4% during mid-morning trading on Wednesday.
Stocks have rebounded following a sharp sell off last week. Jim Cramer believes the rebound is real and gives investors advice on how to play the market going forward.