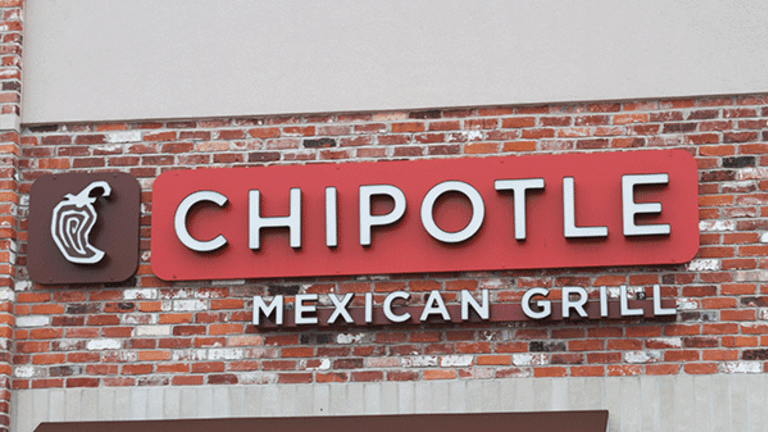 Health Department Confirms One Case of Norovirus At Chipotle But CEO Should Still Be Canned
Hasta la vista, Steve Ells.
It is now really time to say good-bye to Chipotle Mexican Grill (CMG) - Get Chipotle Mexican Grill Inc. Report CEO Steve Ells.
"Fire the CEO. What more can I say?" Howard Penney, managing director at Hedgeye Risk Management, told TheStreet in an interview on Thursday, July 20, after the Wall Street Journal revealed that 133 customers reported getting sick on iwaspoisoned.com after eating at the Sterling, Va., Chipotle restaurant, compared to the first news that there were only 13 people affected.
Today, David Goodfriend, spokesman for the Loudoun County, Va., health department, said 60 ill people have been directly connected to the Virginia restaurant. He said, so far, one has tested positive for norovirus.
"As a restaurant, you can't break rule No. 1, which is to not get the customer sick," Penney said.
On Tuesday, Chiptole confirmed that it closed the Virginia restaurant on Monday, July 17, to sanitize it after there were a "small number of reported illnesses" at the one location. It was reopened on Wednesday. After the original report, Penney told TheStreet that Ells needs to go.
Penney reiterated his stance Thursday and pointed out that Chipotle, in its statement to the press, never once apologized to the customers sickened by the outbreak. Instead, it took a defensive route, blaming the sicknesses on a likely spread of norovirus among employees, rather than it being the result of an outbreak of E.coli, which was found in its food at restaurants in 14 states in 2015.
"Chipotle has significant operational issues that need to be addressed," Penney added. "The fact that there was no apology shows that crisis management is significantly lacking, which speaks to the CEO running the company."
The norovirus, nicknamed the "winter vomiting bug" because it typically spreads during winter months, is highly contagious and carries symptoms like vomiting, diarrhea and stomach cramps - consistent with food poisoning.
Chipotle Spokesman Chris Arnold declined to comment further for this story.
On Tuesday, Penney predicted that Chipotle stock could eventually plunge to $250 a share. On Thursday afternoon, shares of the burrito chain dropped 3.67% to $359.15.
More of What's Trending on TheStreet:
5 Celebrities That Have Lost Big in Real Estate Like Golden State Warriors Star Steph Curry
Starbucks Has an Alarming Problem That Even Its Fans Must Admit Has to Be Fixed -- and Soon!
Amazon Is Pure Madness: It's Going to Crush Almost Every Industry Alive and It Must Be Stopped