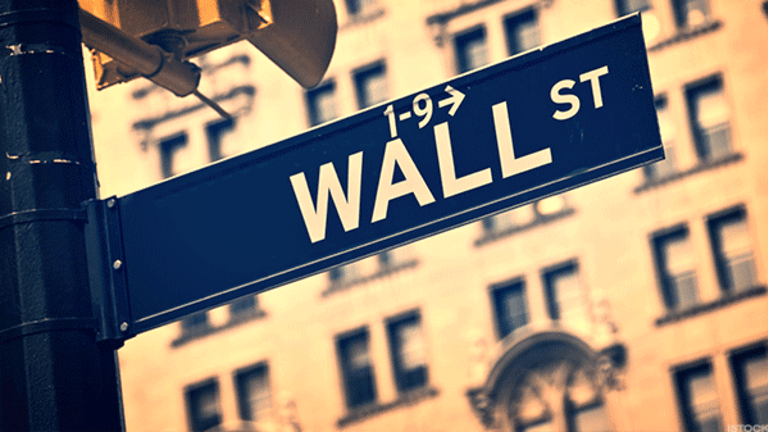 Avoid Yahoo!, but Consider Mondelez and Pier 1 for the Long Term
Yahoo! purchaser Verizon Communications could ask for new terms following the announcement that hackers may have stolen data on 1 billion users, so here are other investing options.
After ending Wednesday's session down triple digits, the Dow Jones Industrial Average rebounded on Thursday, gaining about 40 points or 0.35%.
The move higher suggested that investors could stomach not only the Federal Reserve's announcement of the 0.25% interest rate increase but also the newsworthy prediction that there will be three rates hikes next year and a longer-term rate of 3% by sometime in 2019.
Fed Chief Janet Yellen and her committee had previously said that there would only likely be two increases next year and that the longer-term rate would be 2.75%. 
It is difficult for to predict the impact of higher rates on business. 
Investors may want to start getting more conservative. Here is a list of stocks that will help you do just that.
Meanwhile, company specific news sent shares of a number of companies moving on Thursday.
Tech titan Yahoo! (YHOO) fell more than 6% after the company reported that it had been hacked again. Yahoo! said that intruders breached the company in August 2013 and may have stolen data on more than one billion users.
This would be the largest hack known and twice as large as the hack Yahoo! experienced in 2014 when an estimated 500 million accounts were compromised.
The Wall Street Journal reported that Verizon, which has made an offer to buy Yahoo!, learned about the new hack last month. Don't be surprised if Verizon asks for new terms.
Retailer Pier 1 Imports (PIR) reported quarterly earnings after the market closed on Wednesday and Thursday shares jumped more than 32%. PIR reported adjusted earnings per share of $0.22, above both estimates of $0.12 and last year's EPS of $0.13.
Revenue dropped slightly, 0.4% to $475.4 million, but beat Wall Street estimates of $467.6 million. Same-store-sales rose 1.8%. The lower sales, but higher same-store-sales figure was the result of management closing about 3% of the company's stores.
Online sales rose 28% and now make up 20% of the company's overall sales, which is another reason why EPS rose despite lower revenue. Cutting poor performing locations and increasing online revenue are both more cost-effective, making the company more profitable. Looking ahead, the company raised its adjusted earnings per share guidance for the fourth quarter to a range from $0.28 to $0.32 per share. This is above the $0.27 per share Wall Street had been predicting.
Shares of Mondelez (MDLZ) rose more than 4%. The move higher came after investors learned Kraft Heinz was in talks to buy Mondelez. The reports have been denied, but analysts and investors continue to speculate on the deal happening.
Kraft owned Mondelez until 2012 when the two split, but now that Warren Buffet's Berkshire Hathaway and 3G own a large portion of the Kraft Heinz company, it's not out of the realm of possibility that the two could once again become one. 3G has managed to slash Kraft Heinz's costs and made the company more profitable than it was before. Perhaps it feels it can do the same with Mondelez if the entities were once again combined.
Avoid Yahoo! and consider Pier 1 Imports and Mondelez as possible investments in the future.
Pier 1 needs to show that it can build on its recent success. Don't trade on Mondelez speculation.
If you already own Pier I and Mondelez, wait for a lower price and then buy back in. 
---
Or you could take that fresh capital and put it in a few companies that won't be so volatile. Here is a list of seven companies that you will profit from, regardless of what the markets do. You can pick all seven up for pennies on the dollar right now. But that'll change the instant average investors catch wind of just how bad things really are. Get their names here before it's too late.
The author is an independent contributor who at the time of publication owned stock in Berkshire Hathaway and Verizon Communications.