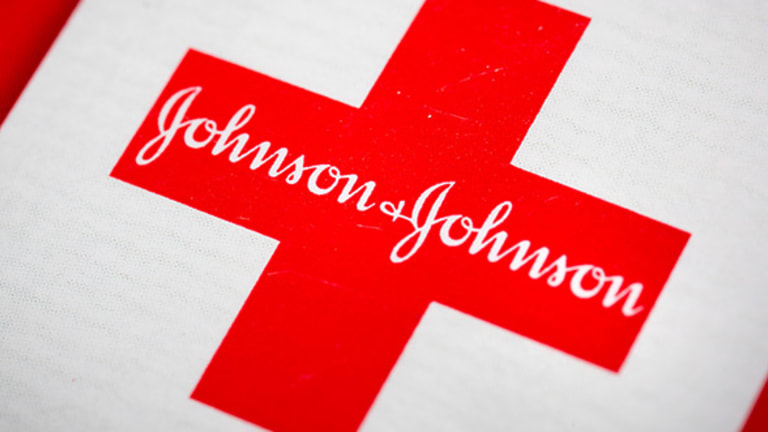 Avoid the 'Spring Slump' With These 4 Big, Outperforming Stocks
These four stocks are showing short-term gain catalysts and longer-term growth potential.
U.S. stocks are playing a big-dollar game of "follow the leader" in 2017--leadership is being rewarded in a big way in this market.
Case in point: while the big S&P 500 has been enduring a "Spring Slump" of sorts for the past couple of months, the stocks that started the year outperforming are continuing to lead the averages higher this month.
Want to avoid the Spring Slump? All you have to do is follow the leaders.
For instance, while the market has shed almost 3% of its market value since peaking back on March 1, about 40% of the stocks within the S&P are actually higher during that timeframe. They're the leaders. And those stocks are the ones that are statistically predisposed to keep on outperforming in the weeks ahead.
To figure out which leading names you should focus on for your portfolio, we're turning to a fresh set of Rocket Stocks worth buying for gains this week ...
In case you're not familiar with them, Rocket Stocks are our list of companies with short-term gain catalysts and longer-term growth potential. To find them, I run a weekly quantitative screen that seeks out stocks with a combination of analyst upgrades and positive earnings surprises to identify rising analyst expectations, a bullish signal for stocks in any market. After all, where analysts' expectations are increasing, institutional cash often follows. In the past 395 weeks, our weekly list of plays has outperformed the S&P 500's record-breaking run by 77.95%.
So, without further ado, here's a look at this week's Rocket Stocks.
Johnson & Johnson
Blue chips don't get any bluer than $337 billion healthcare giant Johnson & Johnson (JNJ) - Get Report. Likewise, this stock's performance leadership year-to-date has been hard to miss--J&J is up 8.5% since the calendar flipped to January, besting the rest of the S&P by a factor of more than 2-to-1. And Johnson & Johnson's price action isn't showing any signs of slowing down as we head deeper into April.
Johnson & Johnson is one of the best-diversified stocks in the healthcare sector. The firm's businesses span consumer products, medical devices, pharmaceuticals and diagnostics. The consumer-facing side of things includes such household names as Band-Aid, Tylenol, Neutrogena and Acuvue--but it's the non-consumer arm of the business, namely drugs and medical devices, that makes up the lion's share of J&J's revenues. In total, those two segments total approximately 80% of overall sales.
Financially, J&J is in excellent shape, with a $19.5 billion net cash position on its balance sheet. While the battle over healthcare on Capitol Hill has put some black clouds over the entire healthcare sector, Johnson & Johnson's diverse income statement and cash creation abilities make it an attractive bet in 2017. Meanwhile, buyers are clearly in control of the price action in this stock right now.
Estee Lauder Companies
Cosmetics manufacturer Estee Lauder Companies (EL) - Get Report is another index-beating stock that's primed to hand investors outperformance in 2017. Shares have charged more than 11% higher since January--but they still have further to go to catch up with where they were this time last year.
Estee Lauder owns a popular stable of cosmetics brands, including Clinique, M-A-C, Origins, and its eponymous Estee Lauder label. Put together, that collection of brands makes EL one of the largest skin care and cosmetics companies in the world. That's attractive positioning--the makeup business is an attractive, high-margin business that consistently sees net margins in the double digits.
In the near-term, management is working toward even more margin expansion, improving efficiency by centralizing more functions and reducing its less-profitable product lines. At the same time, growing middle class spending has been an important growth driver for EL in the past 10 years or so, as consumer sentiment rises and more "mass-affluent" shoppers spend more on makeup. Makeup sales tend to be relatively sticky, particularly in terms of trading down brands, a fact that should give Estee Lauder attractive global positioning as it expands its reach to more emerging markets (currently the U.S. and Europe account for about 80% of sales). Look for Q3 earnings early next month as a possible catalyst.
Best Buy Co. Inc.
It hasn't been all that long since no sane investor would think about touching shares of Best Buy Co. Inc. (BBY) - Get Report--the consumer electronics retail business was a cautionary tale for the Wall Street, and Best Buy was the last man standing by virtue of being the least-worst business among its peers. But a lot has changed ...
Ironically, not all that much has changed in Best Buy's business--sure, shares are up 13% year-to-date, and almost 50% in the past 12 months, but that has more to do with investors waking up to the value that this beaten-down stock had on offer. Best Buy may be a bit more profitable thanks to its "Renew Blue" turnaround program, and it may offer some new products and services, but the core is the same.
One of the main reasons why Wall Street actually likes Best Buy now is the fact that investors have come around to the idea that the 1,575 store locations that make up the company's geographic footprint aren't its biggest detractor. They're its biggest asset. And the firm is finally taking advantage of that asset by adding new distribution features like ship-from-store fulfillment from its Web site. That's helped it to out-grow Amazon online in the past year. While there's plenty of evidence that America is over-retailed, there's a mounting body of proof that Best Buy's model is filling a palpable need right now.
And, just as importantly, buyers are still clearly in control of the price action in this stock right now ...
Pentair
The industrial sector got the biggest upside move from the "Trump bump" that kicked off in November, rallying as investors bet on big infrastructure projects as a growth driver during this administration. And industrial pump and electrical connector company Pentair (PNR) - Get Reporthas managed to sustain that upward price trajectory during the "Spring slump"--shares are up 11% so far this year.
Pentair's businesses are split into two segments: fluid pumps and values, and electrical components. For instance, even if the Pentair name doesn't ring a bell, if you own a swimming pool, well or sump pump, there's a pretty good chance Pentair's products help move water in your home. But residential products make up a tiny component of Pentair's overall business--the big dollars are in the industrial sector. The firm has been expanding its R&D in recent years, investing in superior pump and valve technology that goes well beyond commodity components and gives it a quantifiable advantage (in efficiency, fluid routing or leak protection, for example).
With rising analyst sentiment in shares of Pentair this week, we're betting on this Rocket Stock ...
At the time of publication, author had no positions in the stocks mentioned.