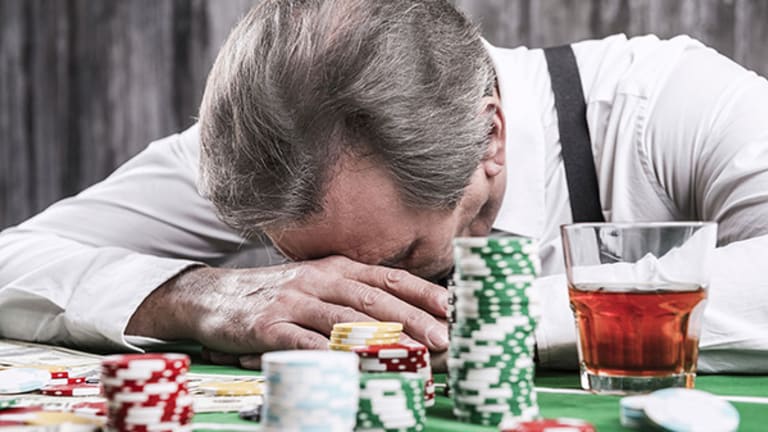 Avoid Gaming Stocks Based Overseas; They Are Too Risky Right Now
Instead, consider real casino stocks with hard assets and tangible lobbying capabilities.
Gaming stocks are at risk again.
Philippine President Rodrigo Duterte has shifted his ire from smoking in public to a blanket ban on "all online gaming." He has ordered closures and driven a wave of uncertainty across the sector.
Here is why investors should put their money in other growth opportunities.
The Philippines' gambling industry is known for its relaxed legal environment. A number of online foreign majors over the past decade have been attracted to this market's burgeoning potential.
Consequently, specialized servers were established, targeting overseas clients.
These initiatives have also helped draw in investments worth billions in casino resorts across the board. Melco Crown Entertainment and Melco Crown Philippines Resorts have been registering significant gains for some time.
Duterte's move could have a strong negative impact on 888 Holdings,Amaya, Paddy Power Betfair and William Hill, among others.
On the other hand, game service companies such as International Game Technology, which supplied pokies to Manila casinos, may not be directly affected, but the bleeding could soon affect every vested enterprise.
Local companies such as Leisure and Resorts World and PhilWeb have seen their shares tumble after the closure announcement.
In fact, several observers have suggested that the ban was inevitable, after Duterte's declaration that online gaming would only resume if all regulatory compliances were in place.
He has also gone after Macau casino junket kingpin Jack Lam Yin-lo, who then fled the Philippines, leaving behind a web of accusations of bribery, blackmail and vanished capital, running into millions of dollars.
Duterte's argument is against the rampant corruption in gaming license applications.
Previously, China's tough stance on Macau and the junket business severely dented a clutch of offline casino operators such as MGMChina, Sands China,Wynn Macau and Wynn Resorts.
Gaming is fast becoming a controversial and often-reviled sector for Asian countries, once regarded as a dependable growth area, in the wake of a saturated U.S. market.
Fortunately, casino operators have managed to find a different route. With the passing of a casino gambling bill, Japan has become an emerging haven for the sector.
Online gaming has also been plagued with a number of accusations related to over-consumption and the inability to contain user addiction.
This could probably be one of the reasons why Duterte had said that gaming was "getting out of control."
Additionally, allegations abound that the landscape is fraught with several illicit loopholes. For instance in the U.K., bookmakers such as Ladbrokes and William Hill could have encouraged players to lose money in a very short time.
Video betting may also face tighter restrictions.
Investors should probably consider real casino stocks with hard assets and tangible lobbying capabilities.
Video game publishers such as Activision Blizzard,Electronics Arts or gaming technology companies such as NetEase are safer growth-oriented alternatives, compared with the murky waters of online gaming.
---
As an investor facing what promises to be a volatile 2017, you want to be in control of your own destiny. That means being able to predict in advance how much money your investment portfolio will generate. Think it can't be done? Our top analyst has a system that can ensure you will make a profit on more than 80% of your trades. To find out the secret, just click here!
The author is an independent contributor who at the time of publication owned none of the stocks mentioned.