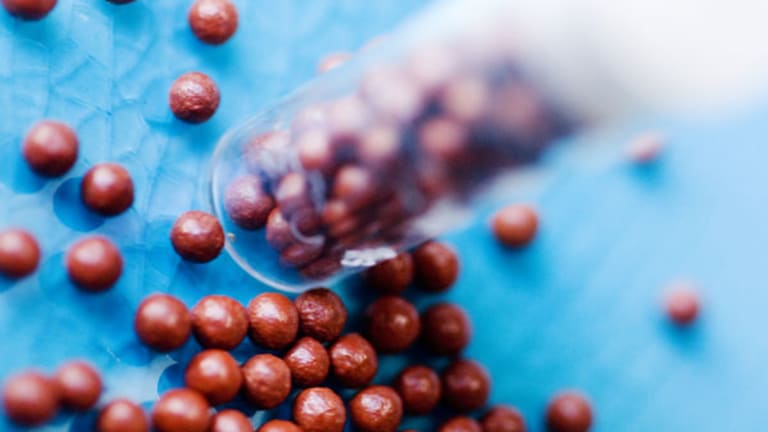 AVI Drops on Trial Data
A proposed hepatitis C drug misses the goal of a study.
AVI Biopharma's
(AVII)
shares fell Wednesday after the company reported disappointing clinical trial results on its proposed hepatitis C drug.
During a study involving 12 patients with chronic active hepatitis C, the drug, known as AVI-4065, failed to reach its effectiveness target. AVI was down 29 cents, or 8.5%, to $3.14.
Specifically, patients receiving the drug reached a peak plasma concentration, a measure of a drug's absorption in the body, of 2 micrograms per milliliter compared with the expected 3.5 micrograms per milliliter during 14 days of treatment.
The results supported previously announced data, AVI said in a press release. However, the drug did demonstrate some effect on hepatitis C infection. No serious side effects or tolerability issues were observed during or after the treatment.
"Although it is always disappointing not to achieve clear clinical success on an initial trial targeting a new disease, it is encouraging that we observed a significant pharmacodynamic effect that we believe can be fine-tuned to provide a clinical benefit," said Dr. Denis Burger, AVI's CEO.