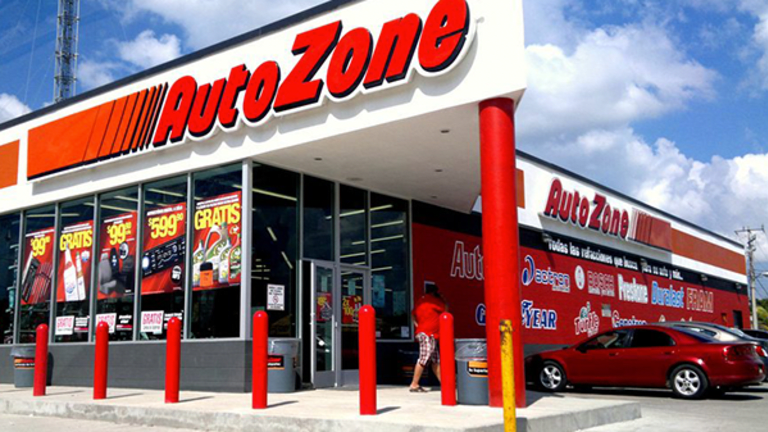 AutoZone CEO Doesn't Expect Irma, Harvey Costs to Have 'Material' Impact
All of AutoZone's 600 stores closed due to the hurricanes have reopened.
AutoZone Inc. (AZO)   is back in business after the storms.
As of last week, the auto parts company reopened all its 600 stores closed as a result of Hurricanes Irma and Harvey.
"We did sustain damage and we are still determining the total cost, but we do not expect them to be material," William Rhodes, AutoZone chairman, president and CEO, said on a fourth-quarter earnings call with analysts Tuesday, Sept. 19.
On Tuesday, the auto parts retailer of 6,029 stores in the U.S., District of Columbia, Puerto Rico, Mexico and Brazil reported fourth-quarter earnings rose 6.1% to $15.18 a share. Its revenue climbed 3.3% to $3.5 billion in the quarter.
For the full fiscal year ended Aug. 26, AutoZone posted earnings of $43.04 a share on net sales of $10.9 billion, a year-over-year increase of 5.7% and 2.4%, respectively. Domestic same-store sales in the fourth quarter were up 1% and 0.5% in the year.
Rhodes said on the call that "the year was clearly more challenging than other years," pressured by rising employee wages and poor weather, such as a cooler-than-expected June.
The company expects stronger sales ahead "if we return to more normal weather patterns," Rhodes added.
Shares of AutoZone plunged 2.56% late Tuesday morning.
On Monday night, Hurricane Maria touched down in the Caribbean island of Dominica as a Category 4 storm. The hurricane is headed toward Puerto Rico, which was hit by Irma.
Hurricane Irma caused destruction in the Virgin Islands and Cuba as a Category 5 storm, making landfall in the lower Florida Keys on Sept. 10 with top winds of 130 miles per hour.
Hurricane Harvey first touched down near Corpus Christi, Texas, on Aug. 25 as a Category 4 storm. Some 42,000 displaced residents, mainly in and around Houston, are just starting to recoup after seeing their homes destroyed by floodwaters.
Read More of What's Trending on TheStreet: