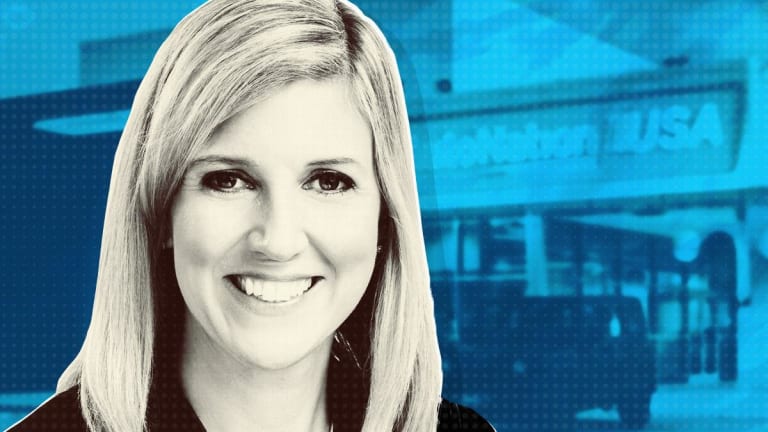 AutoNation Makes Second CEO Change in 2019; Finance Chief Miller Named to Post
The No. 1 U.S. car retailer had named an outsider as CEO but now has turned to a consumer veteran.
AutoNation (AN)  soared after it named its second new CEO this year, tapping its chief financial officer, Cheryl Miller, for the top job.
Miller, 47, succeeds Carl Liebert, who the Fort Lauderdale, Florida, car retailer said in a statement was leaving by mutual agreement to pursue other interests.
Liebert had been named CEO in February. He had succeeded Mike Jackson, who had been chief for two decades.
Jackson, who is now AutoNation's executive chairman, told The Wall Street Journal that Liebert, who was new to automotive retail, was not a good fit in the position.
AutoNation's statement emphasized Miller's extensive knowledge of the consumer sector and automotive retail.
She been with the nation's No. 1 car retailer since 2009 and had been finance chief since 2014. Her background also includes a tenure at Alamo/National Car Rental.
At AutoNation she holds the titles of president and CEO and she was named to the board. Miller is also a director and chairwoman of the audit committee at Tyson Foods.
The company also named its executive vice president of sales, Jim Bender, to the post of chief operating officer.
Christopher Cade, senior vice president and chief accounting officer, becomes interim chief financial officer while the company searches for a new one. It's looking inside and outside the company for a new finance chief.
AutoNation employs 26,000 in more than 325 locations nationwide. For the first six months, AutoNation earned $2.14 a share from continuing operations against $2.08 in the year-earlier period. Revenue slipped 3.1% to $10.33 billion.
The stock rose 10.73% on Tuesday to $46.45.