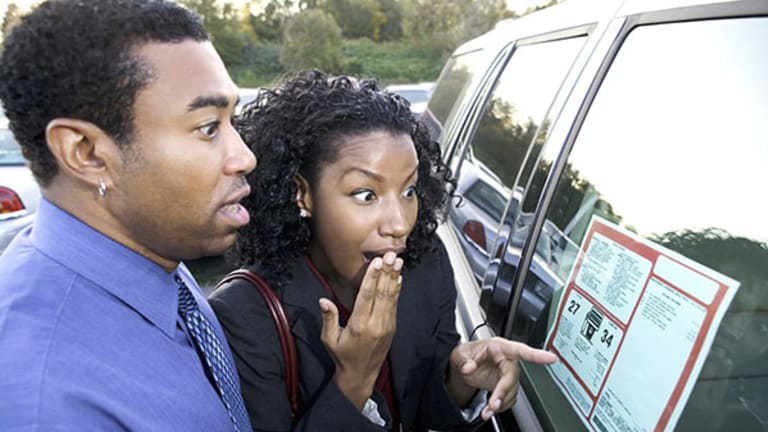 Auto Sales Seen Surpassing 2015 U.S. Record, Barely
The final days of 2016 will likely determine whether 2015's U.S. sales record will stand or fall. Regardless December sales figure to show an industry flattening but not in decline
It is coming down to the final hours of 2016 as automakers race to top 2015's record of 17.4 million U.S. units sold.
About 1.629 million new cars and trucks will be sold in the U.S. in December, which would be an 18% increase from November but a slight decline year-over-year, according to Edmunds.com analysts. At that figure Edmunds estimates automakers are on pace to sell 17,480,294 units in 2016, which would surpass the 2015 record by fewer than 5,000 units.
"While December sales are tracking to finish lower than they did last year, dealers and automakers are hustling to squeeze out just enough units to set an annual record," Edmunds senior analyst Jeremy Acevedo said. "It's shaping up to be a true photo finish."
Among individual brands, Edmunds expects Honda Motor (HMC) - Get Report to have a strong month, with sales projected to rise 19.8% from November, followed by Toyota (TM) - Get Report at 19.4%. Among U.S. companies, Ford (F) - Get Report sales are expected to be up 19%, General Motors (GM) - Get Report up 18.5% and Fiat Chrysler (FCAU) - Get Report up 16.8%, according to Edmunds.
In terms of market share, GM is the projected leader in December with 18.4%, followed by Toyota (14.5%), Ford (14.3%) and Fiat Chrysler (11.5%). Automakers are scheduled to release December results on Wednesday, January 4.
December had two more selling days than November, helping to boost numbers. Edmunds also said that the final week of December is traditionally the single busiest week of the year in auto showrooms, with the company predicting that new car sales during the final week of the year will be 72% higher than the average for the weeks earlier in the month.
The projections if accurate support the "Goldilocks" view on the U.S. auto industry, with sales flattening after years of growth coming out of the Great Recession but showing no sign of falling off a cliff. And beneath the impressive sales totals some signs of stress are showing.
Incentives are expected to reach $4,000 per vehicle in December, according to J.D. Power, in part because automakers are struggling to move small and mid-sized cars that are out-of-favor compared to SUVs and other less fuel efficient models. Ford and Fiat Chrysler have slowed production rates or extended holiday shutdowns at factories where non-SUV models are products, and GM earlier this month said it plans to permanently cut about 3,300 workers at three plants.