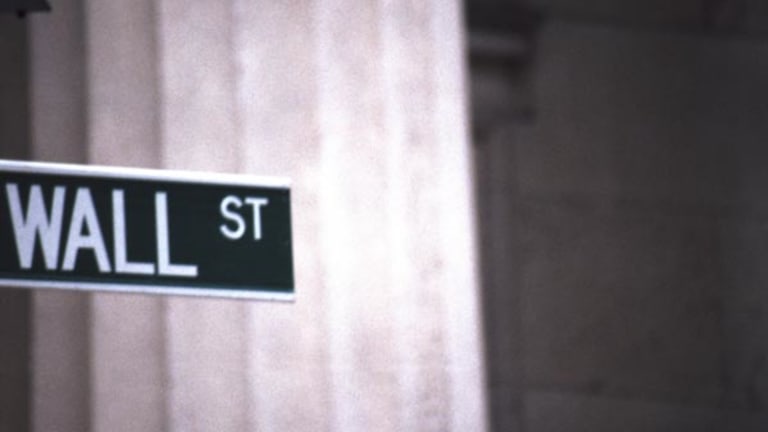 August 3 Premarket Briefing: 10 Things You Should Know
U.S. stock futures are barely budging Monday as the Greek stock market reopened after five weeks and as investors wonder where oil will go after a 21% drop in July.
Updated from 7:04 a.m.
NEW YORK (TheStreet) -- Here are 10 things you should know for Monday, Aug. 3:
1. -- U.S. stock futures were barely budging on Monday as the Greek stock market reopened after five weeks and as investors wonder where oil will go after a 21% drop in July.
European stocks were mixed on Monday amid more corporate earnings reports, while Greek stocks tumbled on the first trading day after a five-week shutdown. Markit Economics' eurozone Purchasing Manufacturers' Index showed manufacturing is still strong in the eurozone.
In London, the FTSE was down 0.13%, while in Paris, the CAC 40 inched up 0.2%. In Frankfurt, the DAX crawled 0.42% higher.
Asian stocks were lower amid grim economic news out of China. The Caixin China purchasing managers index for July was at a two-year low, indicating the economy is contracting.
The Shanghai Stock Exchange Composite Index erased 1.11%. In Hong Kong, the Hang Seng was 0.91% lower, while in Tokyo, the Nikkei shed 0.18%.
2. -- The economic calendar in the U.S. on Monday includes personal income and outlays at 8:30 a.m., Gallup U.S. consumer spending data at 8:30 a.m., the PMI Manufacturing Index at 9:45 a.m., the ISM manufacturing index at 10 a.m., and construction spending at 10 a.m.
Motor vehicle sales data also come in Monday.
3. -- U.S. stocks on Friday fell as a 21% drop in the price of oil during July -- and weak earnings for oil companies -- dragged stocks lower too.
The Dow Jones Industrial Average (DIA) fell 0.32% to 17,689.86. The S&P 500 (SPY) sank 0.23% to 2,103.84. The Nasdaq (QQQ) shaved off 0.01% to 2,103.84.
4. -- Greece's stock market opened for the first time in five weeks on Monday, a sign of an economic thaw. Greece still is working out the details of a debt deal with its European creditors, though it has agreed to the basic parameters of tax increases, pension reform and asset sales. Capital controls still put limits on trading for Greeks.
Most investors were expecting heavy losses as the markets finally allow shareholders to sell. Indeed, in trading Monday the Athens Stock Exchange General Index fell more than 20% right away, slightly recovering later in the morning. Greek bank stocks like National Bank of Greece (NBG) and Piraeus Bank (BPIRY) were hit hardest.
The Athens index has fallen about 90% since the financial crisis of 2008.
5. -- HSBC predicted that the Chinese economy would grow by 7% in 2015, despite its rocky stock market performance recently and a long-term expected slowdown in its previously booming growth rate.
The fall in Chinese stocks continued Monday, as stock indices in Shanghai and Hong Kong both lost about 1%.
6. -- Solar power company SunEdison (SUNE) spun off its subsidiaryTerraForm Global (GLBL) .  The newly independent company began trading on the Nasdaq on Friday. The spinoff includes other financing, which will allow the new company to pay off outstanding debt. SunEdison is the largest renewable energy company in the world.
SunEdison also spun off a similar "yieldco,"TerraForm Power (TERP) , in 2014. The yieldcos buy renewable assets made by SunEdison once they're completed, and then, once they're freestanding, sell the electricity the power plants generate.
SunEdison stock fell 9.1% on Friday as part of the spinoff. SunEdison stock is up 0.34% in premarket trading.
7. -- Bitcoin watchers noted that Mark Karpeles of the failed Mt. Gox bitcoin exchange was arrested in Tokyo on Saturday. Karpeles ran what was the world's largest bitcoin exchange, which filed for bankruptcy in 2014 after it lost some $500 million in bitcoin. The exchange's collapse is still murky; Karpeles attributed the missing bitcoins to hackers stealing them.
Karpeles has yet to be charged with a crime. 
8. -- Yahoo! (YHOO) is buying the social-shopping Web sitePolyvore, the companies announced. The purchase fits in with Yahoo!'s strategy to focus on what it calls "Mavens": mobile, video, native and social.
Polyvore lets users compile clothing and other goods into digital groups and share those with other users. Yahoo! sees Poyvore as contributing to its online shopping and style sites, its digital magazines, and its online advertising business.
Yahoo! didn't specify the cost of the deal, which it said was "subject to customary closing conditions."
In premarket trading, Yahoo! stock was up by 0.03% after a 2% drop on Friday.
9. -- The quandary of banking in the pot industry hasn't improved, as Federal Reserve regulators denied a petition from Fourth Corner Credit Union to open a "master account" to link it to other financial institutions and to serve Colorado's marijuana industry. On a state level, Colorado's pot industry is legal, but on a federal level all trade in marijuana is banned. That makes it difficult for the companies to get access to bank accounts, loans and other financial services.
The credit union then filed suit in federal court to push for access to banking.
10. -- The earnings calendar for Monday includes Clorox  (CLX) , Icahn Enterprises  (IEP) , Loews  (L) , and Tyson Foods (TSN) before the opening bell, and Allstate (ALL) , Checkpoint Systems  (CKP) , and Omega Healthcare Investors (OHI) after the closing bell.