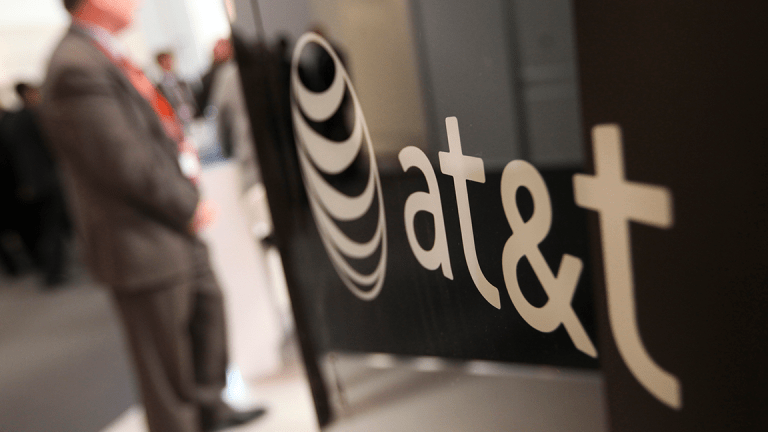 A U.S. appeals court ruled Tuesday that the $85 billion mega-purchase of Time Warner by AT&T (T) - Get AT&T Inc. Report doesn't violate federal antitrust rules, declining to force the deal -- which closed last June -- to be undone.
"Because the district court did not abuse its discretion in denying injunctive relief, we affirm the district court's order denying a permanent injunction of the merger," a three-judge panel wrote in unanimously ruling against a U.S. Justice Department claim that the lower court erred in approving the tie-up.
A U.S. District Court judge ruled last summer that AT&T could buy Time Warner, rejecting government arguments that the acquisition would give AT&T too much power over TV content. The Justice Department claimed that since AT&T already owned DirecTV, it could demand cable providers like Comcast (CMCSA) - Get Comcast Corporation Class A Report  pay big bucks to carry popular Time Warner networks like CNN by threatening to simply carry the channels exclusively on DirectTV.
AT&T countered that because AT&T and Time Warner were never competitors, their merger represented "vertical" integration rather than creating a monopoly. The two are "combining a creator and aggregator of television programming (Time Warner) with a distributor of television programming (AT&T)," the company argued.
AT&T and some critics of President Donald Trump also claimed that the Justice Department was simply using antitrust concerns to kill the merger -- allegedly to hurt CNN, which Trump has feuded with since running for president.
"The Department of Justice's suit to block the transaction was the United States' first litigated challenge to a vertical merger in four decades, prompting many press outlets to question whether the White House had improperly influenced DOJ's decision to bring the case," AT&T argued in a September court filing.
The company noted in its filing that Trump said during a 2016 campaign rally that "AT&T is buying Time Warner and thus CNN, a deal we will not approve in my administration because it's too much concentration of power in the hands of too few." T further wrote that Trump's presidential campaign later issued a statement saying that "AT&T ... is now trying to buy Time Warner, and thus the wildly anti-Trump CNN." 
Published reports indicated in recent days that the Justice Department didn't plan to appeal the matter to the U.S. Supreme Court if it lost at the appellate level, meaning that the merger will likely stand. The DOJ did not immediately respond to a request from TheStreet for comment.
However, AT&T General Counsel David McAtee said in a statement that "the merger of these innovative companies has already yielded significant consumer benefits, and it will continue to do so for years to come. While we respect the important role that the U.S. Department of Justice plays in the merger review process, we trust that today's unanimous decision from the D.C. Circuit will end this litigation."
AT&T shares rose for a time following news of Tuesday's victory, going from essentially flat before the decision to as high as $31.43 afterward, up 1% on the day. However, shares fell back to $31.22 by the market close, ahead just 0.3% on the session.
(This article has been updated.)