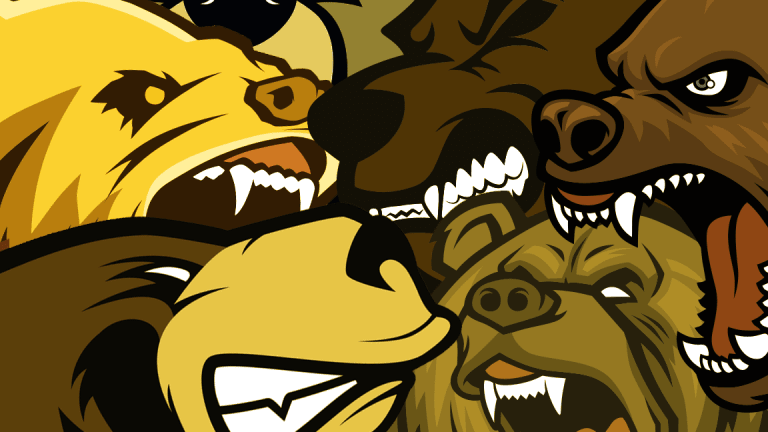 At Some Point, Stocks Are Due for a Dead-Cat Bounce
The Russell 2000 is down more than 17% so far this month. At some point, we're due for a bounce.
With the way the stock market is trading, you would think we're on the precipice of a second financial crisis. 
As of Christmas Day, the S&P 500 was down 14.8% for the month, wedged between the Nasdaq's 15.5% beating and the Dow's 14.7% fall. Are you kidding me? Those kinds of monthly declines are the ones we'll be talking about years from now. It's been a horrendous month in a horrible quarter, featuring the worst Christmas Eve trading session ever.
Coming into the fourth quarter, all three indices were riding in on the highs. It was set to be a fantastic fourth quarter even though companies were facing tough comps from a strong 2017 and were set to lap the White House's new tax codes from a year prior.
While holiday spending was strong -- something we saw both during the Black Friday weekend and later in the month too according to MasterCard (MA) - Get Mastercard Incorporated Report -- other concerns were boiling over. The trade war with China didn't improve much and the housing market continued to flash a few warning signs, but nothing was bigger than the Federal Reserve.
A few months ago Fed chair Jerome Powell continued to express the Fed's desire to prevent the economy from overheating, insisting on another rate hike in December and further hikes in 2019. The vibe we got from the group's latest meeting? After the Fed again raised interest rates earlier this month, Powell said that instead of three hikes in 2019, the Fed would look to only raise rates twice. Why Powell & Company couldn't be bothered to say the Fed will raise in December and go into wait-and-see mode, we'll never know.
The market's have taken a massive beating since, but at some point enough is enough. Stocks at least have to come up for air.
Is This a Dead Cat Bounce?
At this point, we should all know that the buy-the-dip game is over. Or at the very least, it's taking a long turn riding the bench. We're well below major trendlines and moving averages and investors need to adapt to this new wave of volatility.
Whether we become engulfed in a full-blown bear market or bulls find a way to dig out of that labeling in 2019 is yet to be seen. Either way, we can still see big moves in both directions for this market. In fact, some of the fastest and largest rallies can be seen during a period of bear-market trading. That's why it pays so well to be flexible and react to the tape rather than stubbornly remaining close-minded.
Investors follow the SPDR S&P 500 ETF (SPY) - Get S&P 500 ETF TRUST ETF Report for the S&P 500, the PowerShares QQQ ETF (QQQ) - Get PowerShares QQQ Trust Ser 1 Report for tech and the Dow Jones Industrial Average ETF (DIA) - Get SPDR Dow Jones Industrial Average ETF Report for the Dow 30. But the directional leader in all of this mess has been the Russell 2000. Take a look at how this index has performed, as the iShares Russell 2000 ETF (IWM) - Get iShares Russell 2000 ETF Report has fallen a whopping 17.5% this month and 27% this quarter:
Down 13 of the last 14 trading sessions, the IWM has been in a rout like we haven't seen in quite some time. Its breakdown from the February lows triggered an intense flood of selling, eventually sending it down to just below $126.
Bulls now have a level to shoot against if they want to try a long position, but investors are hoping for a more prolonged rally. The so-called Santa Claus Rally is the first day of trading after Christmas to the second day of the new year. If we can get a relief rally going, perhaps it can spark a larger dead-cat bounce.
At this point, it's way too early to assume we have hit rock bottom and will simply make our way higher from here. Heck, the IWM could rally 10% from current levels and not even climb back over $139. A 15% rally from the low will put the IWM right back at $145, just near likely resistance. 
So even a big rally can occur without the tide changing too much. That said, the CBOE Volatility Index undefined can rarely sustain these levels and by most measures the broader stock market is oversold. It's just a matter of when the market will bounce and how far it will go.
After that, it's decision time for the bulls.
This article is commentary by an independent contributor. At the time of publication, the author had no positions in the stocks mentioned.