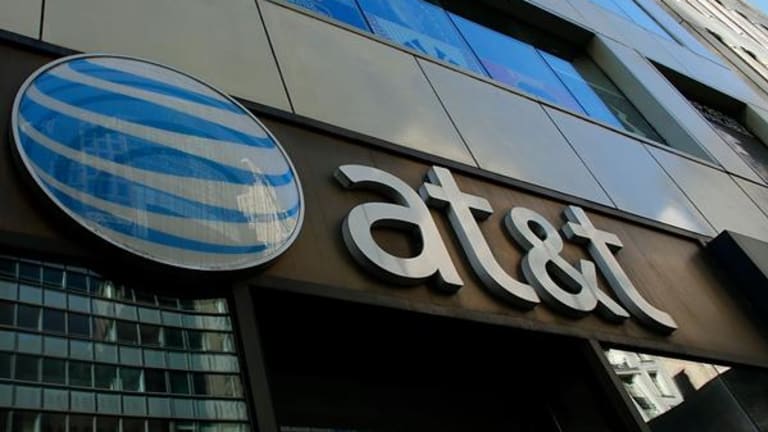 AT&T Was 'Distracted' This Quarter, Analyst Contends
Shares of AT&T were lower on Thursday after the company reported mixed fourth-quarter earnings results.
Shares of AT&T (T) - Get Free Report were lower in premarket trading on Thursday, after the company reported mixed fourth-quarter financial results after the bell on Wednesday. While the Dallas-based telecom titan beat on earnings expectations, revenue came in under Wall Street estimates.
"Revenue was a little bit of a miss but, if you dig into the numbers, the big initiative for AT&T was monetizing and realizing the synergies on DirecTV, and they didn't do that," Drexel Hamilton managing director Barry Sine said on CNBC's "Squawk Box" Thursday morning.
He noted that AT&T's DirecTV subscriber numbers were down "significantly" highlighting weakness in its consumer wireless business because the company was thought to be bundling them.
Furthermore, considering the weakness in the DirecTV subscriber base, Sine questioned how AT&T could successfully execute the proposed takeover of Time Warner (TWX) .
"If they aren't realizing the synergies they articulated on DirecTV, what does that say about Time Warner?" he questioned. "With Time Warner, the real synergy there is to put the content together with the consumers of the content, the DirectTV customers. If you are not growing that customer base how do you realize synergies with Time Warner?"
Ultimately, Sine contended that the Time Warner proved to be a "distraction" to AT&T this quarter.
"They should have had a breakout quarter for DirecTV satellite ads. Instead, it was the weakest quarter of the year," he said. "They didn't focus; they need to be managing that process; if you start the first week low, then you have to take corrective steps."
Sine argued that he would rather own Verizon (VZ) - Get Free Report than AT&T.
(AT&T is a holding in David Peltier's Dividend Stock Advisor.)