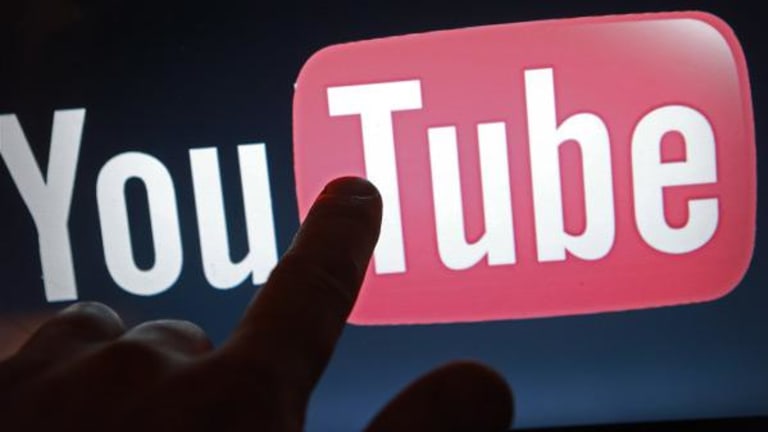 Publish date:
Coca-Cola, Walmart Latest to Pull Ads From Google Amid Concerns About Offensive Content
Google faces some tough decisions as the boycott of its YouTube network by advertisers continues to grow.
Google faces some tough decisions as the boycott of its YouTube network by advertisers continues to grow.
Updated from March 24 with additional information.
A growing list of top U.S. advertisers are scaling back their advertising with Alphabet's (GOOGL) - Get Alphabet Inc. Class A ReportGoogle as the internet giant faces growing pushback from brands concerned that their ads will appear alongside offensive or controversial videos. 

Coca-Cola (K) - Get Kellogg Company (K) Report , Pepsi (PEP) - Get PepsiCo, Inc. Report , Walmart (WMT) - Get Walmart Inc. Report and Dish Network (DISH) - Get DISH Network Corporation Class A Reportannounced on Friday that they would be following a slew of other major companies in the U.S. and U.K. that have suspended their advertising on YouTube after it was discovered that their advertisements were appearing alongside offensive or controversial videos, some of which was published by the Ku Klux Klan and others supporting terrorism. Starbucks (SBUX) - Get Starbucks Corporation Report and General Motors (GM) - Get General Motors Company (GM) Report  also said on Friday that they're pulling ads from YouTube.
Earlier this week, JPMorgan Chase (JPM) - Get JPMorgan Chase & Co. (JPM) Report, Ford (F) - Get Ford Motor Company Report , Johnson & Johnson (JNJ) - Get Johnson & Johnson (JNJ) Report, GlaxoSmithKline (GSK) - Get GlaxoSmithKline plc Sponsored ADR Report  and Enterprise Holdings had suspended their advertisements from YouTube and Google's other digital technology platforms.
"We would never intentionally advertise adjacent to patently offensive content," said a Coca-Cola spokesperson. "We recently addressed this with our partner, Google, and pressed for more protections."
Shares of Alphabet closed down 0.5% to $835.14 on Friday, and were down almost 4% this week, compared to the Nasdaq's dip of 1.2%.
"We have suspended all advertising through specific technology platforms that are used by Google to place adverts on digital sites such as YouTube," a GSK spokesperson said in a statement. "The placement of our brands next to extremist content is completely unacceptable to us and we have raised our concerns directly with Google."
On Wednesday, telecom giants AT&T (T) - Get AT&T Inc. Report and Verizon (VZ) - Get Verizon Communications Inc. Report  said they would be suspending all of their advertising from Google's non-search platforms, which include YouTube (the second-most visited website on the internet, after Google itself) as well as third-party websites that Google partners with to run advertising on. AT&T and Verizon were among the top U.S. advertising spenders in 2015, with budgets of $3.9 billion and $2.7 billion, respectively. 
A number of U.K. companies were the first to pull their advertising from Google earlier this week after it was discovered that their ads were being shown alongside videos from the Ku Klux Klan and others supporting terrorism.
AT&T said in a statement it was "deeply concerned" that its ads may have appeared next to "YouTube content promoting terrorism and hate," while Verizon said it has been investigating claims of its ads being on "non-sanctioned" websites. 
"We take careful measure to ensure our brand is not impacted negatively," Verizon said in a statement. "Once we were notified that our ads were appearing on non-sanctioned websites, we took immediate action to suspend this type of ad placement and launched an investigation."
"We are working with all of our digital advertising partners to understand the weak links so we can prevent this from happening in the future," the company added. 
For its part, Google said it has also launched a review of its ad policies and is committed to making changes to it giving brands more control over where their advertisements appear. The company said in a statement that it's "raising the bar" for its ad policies to improve brand safety. 
Google has faced mounting pressure to address the concerns as the bulk of the company's revenue is generated from advertising sales. In Alphabet's latest earnings, advertising revenue was $22.4 billion, while its total revenue for the quarter was $26.1 billion. 
Alphabet is a holding in Jim Cramer'sAction Alerts PLUS Charitable Trust Portfolio. Want to be alerted before Cramer buys or sells GOOGL? Learn more now.
Google's Chief Business Officer Philipp Schindler said in a statement on Tuesday that the company is changing the default setting for advertisements so that they show on content that meets a "higher level" of brand safety and not on potentially objectionable content. Google i also rolling out new account-level controls so that advertisers can more easily exclude specific sites and channels from their AdWords and other platforms. 
Schindler added that Google plans to hire significant numbers of employees to review questionable advertising content. 
Google is "between a rock and a hard place" when it comes to appeasing advertisers, said Jan Dawson, chief analyst at Jackdaw Research. The company would need to drastically limit the kinds of content ads appear alongside, but that presents a host of other issues, he said. 
"That would mean a far larger number of videos going un-monetized, which would be terrible for the long tail of creators and also bad for Google financially," Dawson explained. "There's no easy solution here, and that's what makes the boycotts by advertisers so troublesome."
Dawson added that he wasn't aware of any other tech companies dealing with advertising issues similar to Google. The sheer mass of online video (particularly on places like YouTube) makes it difficult for Google to monitor what kinds of content is being posted and align that with the correct advertiser, unlike traditional TV. 
The problem has the potential to take a chip out of Alphabet's global advertising revenue growth, said Pivotal Research analyst Brian Wieser, who downgraded Alphabet's stock to Hold from Buy on Tuesday in large part because of these brand concerns. He also lowered his stock price target for Alphabet to $950 from $970. 
"We think that Google will probably need to articulate goals that sound more like a zero tolerance policy, to alleviate concerns before it can fully recover," Wieser noted. 
Shares of Alphabet closed down slightly lower by 0.04% to $849.80 on Wednesday. Over the last five days, shares are down 2.4%.