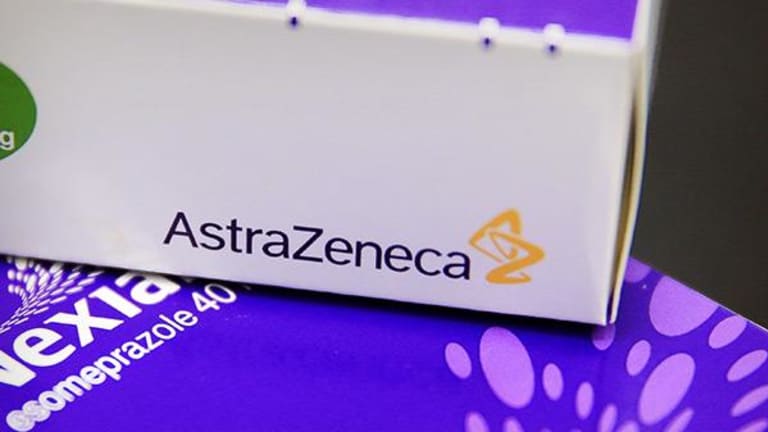 AstraZeneca Gets Breakthrough Designation For Imfinzi Following Pacific Trial
AstraZeneca's Imfinzi gets reprieve after MYSTIC failure
AstraZeneca plc  (AZN) shares rose Monday after a key lung cancer drug won a so-called breakthrough designation from the U.S. Food & Drug Administration just days after it failed a crucial clinical trial.
The U.K. drugmaker said its Imfinzi (durvalumab) oncology drug, which treats locally-advanced, unresectable non-small cell lung cancer (NSCLC), won the designation after a successful phase III trial (Pacific), announced in May, in which Imfinzi showed a statistically significant and clinically meaningful improvement in survival. The move means Imfinzi will now benefit from being fast tracked through the FDA's development and review procedures.
Astrazeneca shares were marked 1.5% higher in the opening hour of London trading and changing hands at 4,549 pence each and pushing its year to date return up to around 3%.
"For patients who have not progressed following chemoradiation therapy the only current option is active monitoring. Unfortunately, for the majority of patients, their cancer will progress to metastatic disease, typically within 12 months," said Sean Bohen, chief medical officer at Astrazenca. "Imfinzi is the first immuno-oncology medicine to show a clinically-significant benefit in this earlier, non-metastatic setting, so following the Breakthrough Designation we hope to bring it to patients as soon as possible."
Last week Astra told investors that Imfinzi had failed to show an improvement in progression free survival for first line lung cancer when administered as a combination with tremelimumab.
The failure, which came closely on the heels of rumours that CEO Pascal Soriot had decided to leave for a new role, was meaningful for Astra because oncology is the cornerstone of the drugmaker's attempt to move on from a series of key patent expirations that have been a source of concern for investors in recent years.
Analysts cut their forecast for 2023 sales of Imfinzi from $4 billion in 2023 down to just $1.3 billion in response to the failure.
Soriot has since attempted to reassure investors of his commitment to the company while some analysts have begun pointing to Astra's Pacific and Flaura trials as possible sources of salvation for the company.
"This is a major disappointment and leads us to lower 2023 Imfinzi sales from $4bn to $1.3bn. However, we still think Imfinzi can achieve blockbuster sales based on the PACIFIC success in stage III unresectable lung cancer," said Alistair Campbell, an analyst at Berenberg, last week.
More of What's Trending on TheStreet:
This Why President Trump Can Now Blame Apple for Atlantic's Reporting