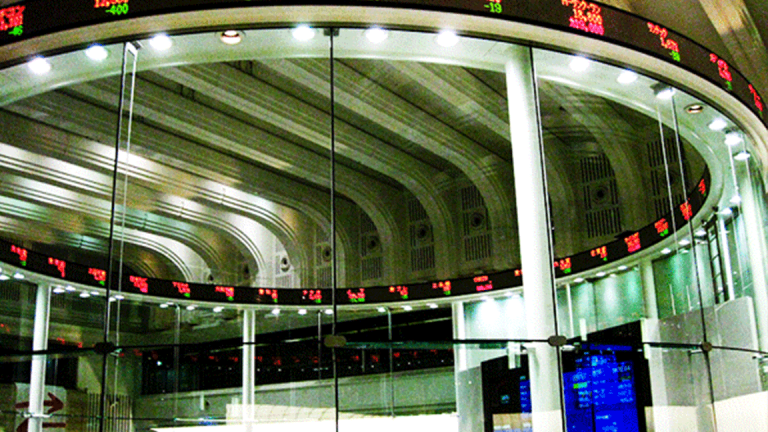 Asian Markets, U.S. Stock Futures Climb Tuesday
Stocks in Tokyo and Hong rise Tuesday; U.S. stock futures edge higher.
Stock markets in Hong Kong and Tokyo rallied in early trade Tuesday, while U.S. stock futures also were buoyed overnight.
In Tokyo, the benchmark Nikkei 225 was 1.03% higher at 22,278.51. Hong Kong's Hang Seng added 0.39% to 28, 801.05.
After a strong day on Wall Street, Dow futures tacked on 0.35% to 24.860, S&P futures were up 0.22% to 2,793.75, and Nasdaq futures rose 0.38% to 7,328.25. Crude oil and gold futures also edged up.
Stocks on Wall Street logged a third straight day of gains Monday, July 9, as investor sentiment remained buoyant after the U.S. jobs report showed solid growth with little underlying inflation pressure.
The Dow Jones Industrial Average rose 32 points, or 1.3%, to 24,777, the S&P 500 gained 0.88% and the Nasdaq rose 0.88% as well.
The 213,000 jobs added to U.S. payrolls in June and slower-than-expected annual wage growth of 2.7% could set the table for a strong summer performance for U.S. markets as investors trimmed bets on faster rate hikes from the Federal Reserve and prepped for what could be another robust corporate earnings season.
Also lifting sentiment Monday was a lack of headlines linked to the various trade disputes between Washington and its major economic allies and a steadying in global oil prices following consecutive weekly gains.