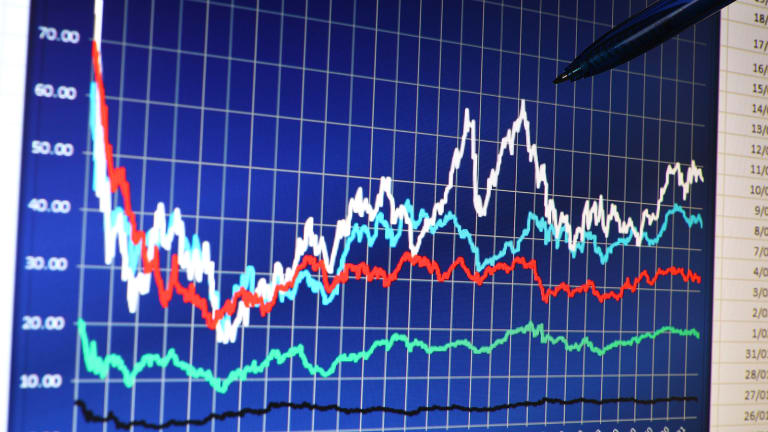 Asia Markets Fail to Follow Wall Street's Highs
Investors tread cautiously in Asia on Tuesday, despite Monday's rallies on Wall Street and the European markets, while oil slides back.
Asian markets were mixed this morning as investors failed to follow Monday's gains on Wall Street and European markets. Australia closed down, despite a less bad than feared outcome from mining giant BHP Billiton (BHP) (BBL) , while in Hong Kong both the local and mainland Chinese share indices were fluctuating between positive and negative. Yet in China itself the main indices were showing red.
In Japan, the strength of the yen versus the U.S. dollar had its usual numbing effect on export oriented stocks. Meanwhile crude prices also slipped back ahead of U.S. stockpiles data. After three days of increases that put Brent crude up 2.9% at $48.35 and West Texas Intermediate crude up 2.8% at $45.74 at close of play on Monday, early traders on Tuesday were acting with caution.
Brent was recently down 0.72% at $48.00 a barrel, while WTI was down 0.70% at $45.42.
In Sydney, BHP Billiton closed up 0.45% at A$20.25 ($15.6) a share, despite declaring its worst ever loss of $6.24 billion because of falling commodity prices. It said it plans to pay a final dividend of fourteen U.S. cents a share - bringing the annual total to $0.30 per share - reflecting "continued balance sheet strength and strong free cash flow" during the year ended June 30.
It set the tone for other mining stocks, which started the day higher at the open of the London market, including copper miner Antofagasta (ANFGF) which also declared falling revenues in its first half results this morning.
In Tokyo, the Nikkei 225 closed down 1.62% at 16,596.21, while the Topix ended the day at 1,298.47, off 1.28% from Monday's close. Hong Kong's benchmark Hang Seng Index was recently off 0.04% at 22,922.66, while in China the Shanghai and Shenzhen composite CSI 300 was off 0.44% at 3,378.36.
In Sydney, the S&P/ASX 200 finished the day down 0.14% at 5,531.98.