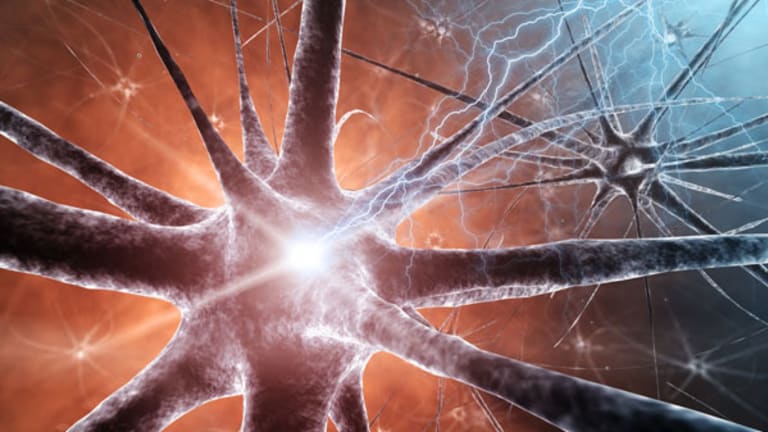 ASCO Data Springs More Biotech Leaks
Volatility in stocks shows some investors already trading on 'confidential' research.
ASCO is leaking again.
Important cancer research data that were supposed to remain confidential and under wraps until next month's annual meeting of the American Society of Clinical Oncology have, instead, been leaked to select investors this week.
The result is volatility in the trading of some biotech cancer stocks.
ImClone Systems
(IMCL)
fell 6% Tuesday and dropped another $1.48, or 3.6%, to $39.85 on Wednesday because an ASCO research abstract that detailed results from a study of Erbitux in colon cancer made its way onto Wall Street trading desks.
I made two phone calls Wednesday morning and was able to obtain specific data contained in the Erbitux abstract, which comes from the so-called Crystal study and was not supposed to be made public until the ASCO meeting, which starts June 1.
ASCO rules forbid me from revealing the Erbitux data, but needless to say, the stock's reaction tells you the data are disappointing from an investor perspective.
Chatter about ASCO abstract data is also responsible for moving the stocks of
Genentech
( DNA),
Regeneron Pharmaceuticals
(REGN) - Get Regeneron Pharmaceuticals, Inc. Report
and
Onyx Pharmaceuticals
(ONXX)
, from what I can tell.
For longtime followers of the big ASCO cancer meeting, this story of selective disclosure of market-moving drug data -- and the volatility it causes in the trading of biotech cancer stocks -- is a
. It seems to happen every year, and the blame can largely be laid at the doorstep of ASCO.
The organization has a policy of mailing abstract books to its many thousands of members about two weeks in advance of the start of its annual meeting. These books are chock-full of research data from clinical trials scheduled for presentation at the meeting. Obviously, much of this is highly investable information, which is why many investors go to great lengths to obtain early access to the books.
Over the last several years, ASCO has tried to prevent leaks. It has a confidentiality policy prohibiting members from disseminating information contained in the abstract books, or from trading on that information on their own behalf. But ASCO has no real way of enforcing its confidentiality policy or policing the conduct of its members.
So, naturally, leaks happen. This sets up a situation in which investors with the money or connections who get hold of ASCO research can benefit, while those unable or unwilling to do so are left in the dark.
One hedge fund manager received an email about ImClone from his Lehman Brothers sales representative on Wednesday. The email reads, in part, "ASCO abstracts leaking out -- possible. ASCO have
sic confirmed abstract books have been sent and maybe data doesn't look good..."
Mike King, a biotech analyst at Rodman & Renshaw and one of the biggest ImClone bulls on the Street, lowered his earnings forecast and price target for the company Wednesday, citing "concerns" related to Crystal study results expected at the ASCO meeting.
"We are hearing the PFS
progression-free survival improvement in the Erbitux+FOLFIRI arm of this trial is on the order of approximately one month. While the abstracts will not become available until ASCO begins on June 1, the specificity of the market chatter gives us caution in front of the data presentation," writes King in his research note.
It doesn't have to be this way. ASCO could simply make research abstracts for its annual meeting available to everyone online and at the same time. This is the open and fair policy followed by just about every other medical organization.
ASCO wouldn't comment for this column.
In the past, the organization has said that it chooses to mail out advance copies of the abstract books for exclusive use by members in order to give them time to prepare for the meeting. But there are other medical meetings held during the year that are just as large as ASCO, and attendees at these meetings, who don't get early abstracts, seem to have no trouble getting ready getting abstract.
Besides, how would making abstracts available to everybody at once hinder ASCO members from preparing for their meeting?
"It's just poor policy," says Cowen senior biotech analyst Eric Schmidt, a veteran ASCO attendee. "ASCO is the only organization that handles abstracts this way and it makes no sense. They should simply release the information at once to everyone and allow it to be used publicly, because that's what it is -- public information."
Drug and biotech companies aren't enamored of the ASCO policy either, and for good reason. They're handcuffed by the rules -- forbidden from discussing embargoed data even though they know that this information leaks out freely. And if companies violate the rules, ASCO can refuse to allow them to present any data at the meeting -- something these companies obviously can't afford to have happen.
No one wants to get on ASCO's bad side, which is why a lot of companies grumble privately about ASCO's rules, but few want to discuss it publicly. I called ImClone for a comment, but so far, I haven't heard back from them. That's about par for the course when these leaks occur.
The ASCO annual meeting is the most important cancer research get-together of the year. It's an important and valuable meeting for cancer researchers, patients and investors alike. But ASCO stubbornly chooses to stick to a research abstract-distribution policy that is unfair, unnecessary and encourages inappropriate or even illegal behavior.
A simple fix could change all this and stop ASCO from sullying its reputation. Why they won't make the change is a mystery to me.
Adam Feuerstein writes regularly for RealMoney.com. In keeping with TSC's editorial policy, he doesn't own or short individual stocks, although he owns stock in TheStreet.com. He also doesn't invest in hedge funds or other private investment partnerships. Feuerstein appreciates your feedback;
to send him an email.