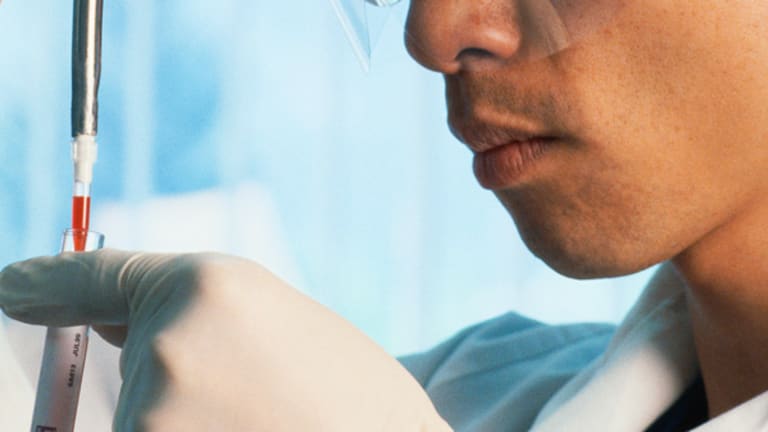 Arthrocare Gets No Medicare Love
A ruling by regulators may put sales of the company's spinal device in jeopardy.
The federal government hasn't been
Arthrocare's
(ARTC)
friend.
The Centers for Medicare and Medicaid Services delivered the latest blow this week, when it issued a dreaded "non-coverage determination" for surgeries involving Arthrocare's best-selling spine device. Following a review, CMS determined that "the evidence does not demonstrate that thermal intradiscal procedures improve health outcomes." The agency specifically included percutaneous disc decompression (PDD) in that group.
Arthrocare sells its popular SpineWands for that very surgery.
The Austin, Texas, company has been struggling to secure routine coverage for PDD surgery for years. And in the past, the company could at least count on Medicare to review -- and sometimes approve -- the surgeries on a case-by-case basis.
Now that Medicare has issued a formal noncoverage decision, however, the agency can routinely deny payment for the operations -- and it can influence traditional health insurers to do the same.
"Although CMS is aware that other payers may choose to follow Medicare coverage policy, this is not a consideration in the NCD (national coverage determination) process," the agency stated. Besides, "many health insurance companies have already performed their own independent review of these procedures, and many came to a conclusion of non-coverage for their patient population" as well.
Arthrocare has managed to sell plenty of its $7,500 SpineWands. With health insurers reluctant to cover the devices, Arthrocare turned to nontraditional payers instead. By supplying SpineWands for surgeries performed on accident victims -- who rely on car insurers to foot the bill -- the company enjoyed phenomenal success.
Lately, however, the automobile insurers have started fighting back. Instead of automatically paying large sums for the half-hour operations, they often choose to challenge the cases in court. They have scored some legal victories already and, with help from the new Medicare ruling, now hope to win even more.
"The fact that CMS views the procedures this way will certainly make winning these cases, from the claimant's perspective, substantially more difficult," says Dan Martinez, an attorney who is contesting PDD claims on behalf of one of the nation's largest car insurers. "Some judges may not even let the jury hear about (PDD) or even consider making an award for it."
As a result, he concluded, "I think this is the beginning of the end for the procedure."
A government probe could dampen enthusiasm for the surgery as well. As
TheStreet.com
reported in August, FBI officials in Florida are investigating PDD surgeries covered by pending legal settlements rather than traditional health insurance.
Of course, by then, Arthrocare had already caught the government's attention. In July, the company announced a looming restatement that triggered an informal inquiry by the
Securities and Exchange Commission
.
Arthrocare's stock has suffered dearly as a result. Last November, before questions began to surface about Arthrocare's booming spine business, the company's stock peaked above $65 a share. Now, even after a 6.4% jump to $29.50 on Wednesday, the stock fetches less than half that amount. On Thursday, the stock was up 4 cents to $29.54.
SIG Susquehanna analyst David Turkaly has been warning about Arthrocare throughout much of that fall. He reiterated his negative rating, once again, following the company's latest setback.
"We have been saying since late last year that PDD received very little, if any, national reimbursement and therefore brought into question ARTC's recent 40%-plus growth rate in spine," noted Turkaly, who continues to steer investors away from Arthrocare even though his firm owns stock in the company itself. "ARTC's PPD SpineWand has been on the market since 2001 - more than seven years - and yet there is very little convincing data (scientifically powered) that demonstrates its utility, and only a small number of doctors are performing the procedure nationwide."
Ultimately, he concluded, "CMS (is) not buying PDD, either."