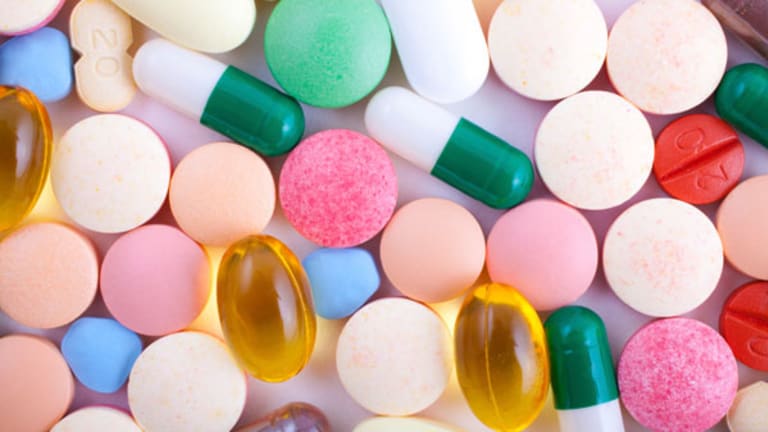 Publish date:
Ariad Pharma: Three Hurdles For Long-Term Win
Ariad must navigate three challenges in order for its leukemia drug Iclusig to become a blockbuster.
Ariad must navigate three challenges in order for its leukemia drug Iclusig to become a blockbuster.
CAMBRIDGE, Mass. (
) --
Ariad Pharmaceuticals
(ARIA)
is an interesting stock because its leukemia drug Iclusig offers plenty of gristle to both bears and bulls.
Despite a relatively successful commercial launch, many investors remain unconvinced about Iclusig's potential to become a blockbuster cancer drug for Ariad. Flattening growth in the number of Iclusig prescriptions written is only adding to the debate over the drug. Ariad bears see waning Iclusig prescriptions as an early warning signal; Ariad bulls counter that this is just a natural progression of a new drug launch.
Through all the noise, Ariad stands a good chance of turning Iclusig into a blockbuster drug. To get there, the company must successfully climb three walls of worry in the short, medium and long term.
Ariad reports second-quarter results on August 7, with analysts, on average, expecting $10.3 million in Iclusig sales. Weekly prescription data, however, suggest June quarter sales could come in closer to $15 million.
Despite the potential for a significant sales beat in the second quarter, Iclusig sales in the third quarter appear to have slowed. According to Symphony Health, new Iclusig prescriptions peaked at 62 for week ended June 7, and have since steadily fell to 29 new prescriptions two weeks ago followed by a rise to 41 new prescriptions last week.
While the number of new Iclusig prescriptions is on the downtrend, the total number of prescriptions written for the drug each week has held up fairly well. To a certain extent, the divergence between new and total prescriptions is expected as a drug launch matures. In the beginning, new prescriptions are a majority of the total but as patients go back for refills, the share of new prescriptions to total prescriptions decreases.
In recent weeks, new Iclusig prescriptions have fallen to about 30 percent of total prescriptions, which is in line with both Sprycel and Tasigna, two competing leukemia drugs marketed by
Bristol-Myers Squibb
(BMY) - Get Bristol-Myers Squibb Company Report
and
Novartis
(NVS) - Get Novartis AG Sponsored ADR Report
, respectively.
Investors are forward looking, so better-than-expected Iclusig sales for the second quarter won't mean as much if worries mount about Ariad's ability to meet or exceed Iclusig sales expectations for the third quarter or full year.
Ultimately, new Iclusig prescriptions must reverse the downward trend for total prescription growth to continue. If prescriptions number don't pick up within the next couple of weeks, some analysts may start lowering their Iclusig sales estimates.
Over the medium term, Ariad's stock performance will be driven less by Iclusig sales and more by the results from the phase III "EPIC" study comparing Iclusig to Novartis' Gleevec in newly diagnosed chronic myeloid leukemia (CML) patients.
Iclusig is expected to demonstrate a statistically significant benefit over Gleevec, but by how much? A clear win for Ariad would be a major molecular response (MMR) for Iclusig exceeding 50 percent. That would demonstrate clear superiority over Gleevec and Tasigna and be on par with Sprycel.
The magnitude of the benefit matters because a generic version of Gleevec will be launched soon. Generic Gleevec is the most important long-term worry for Ariad. Despite having a clear MMR benefit and competing against brand-name Gleevec, Sprycel still only has about a 20 percent share of new CML prescriptions. (Gleevec has about 55 percent.) What happens to these market shares when a cheaper Gleevec is on the market?
Obviously, It is still an unknown how the launch of a generic Gleevec would affect sales of Iclusig and competing drugs. Will insurance companies be willing to reimburse for branded drugs when a significantly cheaper and effective generic drug is available? In other words, will generic Gleevec retain significant first-line use as the more expensive branded drugs are held in reserve for when CML patients progress?
This last question will be the ultimate arbiter of the long-term success of Iclusig and Ariad. Unfortunately, this issue is unlikely to be resolved anytime soon. Despite the prospects of a long and winding road, Ariad offers a nice risk/reward for bulls, with the understanding that it will take years for the long-term thesis to completely develop.
Sobek is long Ariad.
David Sobek has been writing on biotech for a number of years through various outlets with a general focus on small cap oncology and antibiotics companies. He received his PhD in political science from Pennsylvnia State Univeristy in 2003 and a BA in international relations from The College of William and Mary in 1997.