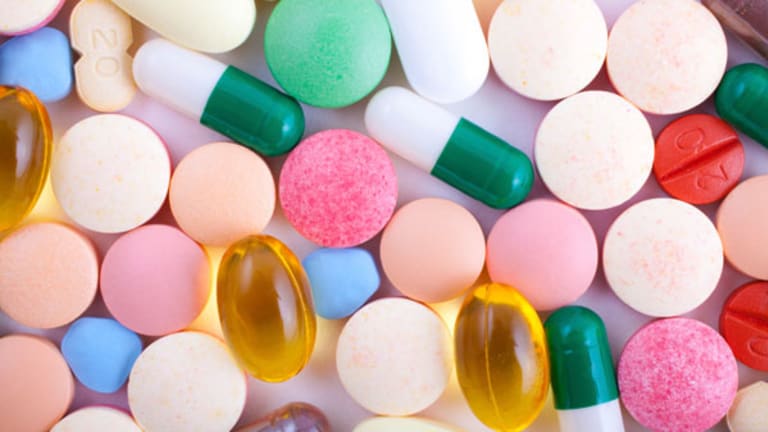 Arena Pharma Is Still A Good Short
A marginal effective weight-loss pill sold into an overhyped market by a mediocre partner makes Arena a short.
NEW YORK (
) -- Immediately prior to the June 2012 FDA approval of
Arena Pharmaceuticals'
(ARNA) - Get Arena Pharmaceuticals, Inc. Report
weight loss drug Belviq (known chemically as lorcaserin), I
:
My advice to lorcaserin bulls would be to cherish the moment but sell the stock...This is as good as it gets. If you're one of the lucky few that can find shares to borrow, congrats -- you've got a good short.
Arena shares have dropped more than 20% since then, badly underperforming both the major healthcare indices and the market as a whole. Yet Arena's $1.5 billion enterprise valuation still implies that Belviq will be a success. The weigh-loss pill won't launch until early 2013 after Arena receives final DEA scheduling, but I continue to expect Belviq will be a commercial flop.
I have four complaints:
1. Belviq is only marginally effective.
In Arena's phase III studies, named BLOOM and BLOSSOM, Belviq recipients lost 3.7% and 3.0% of their body weight, respectively, after adjusting for placebo. Bulls highlight, reasonably, that more Belviq recipients in BLOOM lost more than 10% of baseline body weight at one year (23% versus 8% in the control arm; the BLOSSOM results are similar.) However, the high dropout rate in the Belviq arms -- 43% patients after one year and another 25% of "completers" included in the second year of the BLOOM trial -- suggests that for most patients, Belviq doesn't make much of a difference.
As if marketing lackluster data weren't enough of a challenge, the FDA recently published a side-by-side review of Belviq and
Vivus'
(VVUS) - Get VIVUS, Inc. Report
Qsymia in the
New England Journal of Medicine
. I suspect this article, which makes it plain that Qsymia is by far the more effective drug, will prophylactically stymie Belviq's launch.
2. The obesity market is vastly overhyped.
Despite truly frightening statistics about the high percentage of Americans who are obese, the commercial market for obesity drugs has proven to be dud. No obesity drug has ever come close to reaching $1 billion in U.S. sales, and I doubt these new entrants -- Belviq or Qsymia -- will break that streak. Prescription data already show signs of slowing growth for Vivus' Qsymia, which was launched in mid-September. Obviously, that's bad news for Vivus. Given Belviq's uninspiring efficacy relative to Qsymia and the fact that Arena's salesforce will be only modestly larger than one deployed by Vivus, the Qsymia script slowdown is a worrisome red flag for Arena bulls.
Also telling is ophthalmic and aesthetics giant
Allergan
(AGN) - Get Allergan plc Report
-- no slouch from a marketing perspective -- recently announced plans to divest its LapBand franchise. LapBand, a minimally invasive surgical intervention that physically reduces the size of the stomach, has been on the market for years and yet only generates annual revenue of $160 million. It's a testament to the difficult dynamics of the obesity market that even this highly effective intervention, which produces a 35% placebo-subtracted weight loss from baseline and is medically appropriate for lots of patients, has been unable to yield attractive long-term economics.
3. Eisai is a middling partner for Arena, at best.
The bulls often cite
Eisai
as a key element of Belviq's future success, noting that the Japanese pharmaceutical giant has already marketed two "blockbuster" drugs in the U.S. -- the acid reflux reducer Aciphex and the Alzheimer's drug Aricept. This view ignores the fact that Eisai received enormous marketing help with Aciphex and Aricept from
Johnson & Johnson
(JNJ) - Get Johnson & Johnson (JNJ) Report
and
Pfizer
(PFE) - Get Pfizer Inc. Report
, respectively. Although I was unable to confirm the exact size of the sales forces used to sell these drugs, Eisai may actually have played a secondary role in U.S. marketing activities.
A better measure of Eisai's prowess here is Halaven, a treatment for late-stage breast cancer that the company markets independently. Despite Eisai's oncology focus and management's projections of "blockbuster" sales, Halaven generates less than $300 million in annualized revenue two years post launch. That's hardly the hallmark of a U.S. drug -marketing powerhouse.
4. Arena only receives roughly one-third of Belviq's profits.
Although valuation metrics are often ignored in the early stages of a drug launch, the likelihood that Belviq stumbles out of the gate may make investors more valuation sensitive with respect to Arena. Based on script data thus far, I estimate Vivus' Qsymia will generate below-consensus sales of only $200 million in 2013. It might not even do that well. I would be surprised if peak U.S. sales for Qsymia exceeded $650 million. (Although the stock has declined meaningfully as investors have lowered expectations for Qsymia, Vivus is still probably a decent short at current prices.)
Arena and Eisai's 190 sales representatives that will launch Belviq is too small a group to adequately cover the general practitioner market. But let's give them the benefit of the doubt and assume these sales reps do a surprisingly (if not unbelievably) effective job scrounging up $750 million in Belviq sales in 2015. For Arena, that would generate $250 million in revenue. Applying a five times multiple to these near-peak revenues suggests the present value of Belviq by the end of next year is only $996 million.
The math is clear: Even though Arena shares have tumbled over the past few months, plenty of downside remains. Arena is still a good short.
Sadeghi has no positions in stocks mentioned in this column.
Nathan Sadeghi-Nejad has 15 years experience as a professional health-care investor, most recently as a sector head for Highside Capital. He has worked on the sell side (with independent research boutiques Sturza's Medical Research and Avalon Research) and the buyside (at Kilkenny Capital prior to Highside). Sadeghi-Nejad is a graduate of Columbia University and lives in New York. You can follow him on Twitter @natesadeghi.