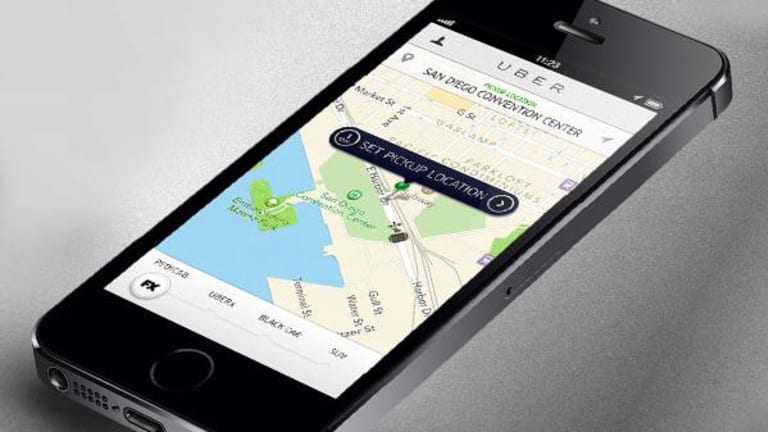 Are You Ready for Uber's New Disruptive App? -- Tech Roundup
Uber released its new trucking app, Uber Freight.
When Uber bought Otto for $680 million, it did so in an effort to bolster its self-driving truck game. Currently, Uber is an embattled ride-hailing app company. But its eyes are set squarely on the future, looking at self-driving cars and trucking, and even flying.
The first step in getting to autonomous trucking? Disrupting the transportation landscape. The company launched new standalone app, Uber Freight, that aims to do to trucking what Uber did to the taxi industry.
Instead of drivers taking us to work or the airport, truckers will be able to use the app and see what shipments are waiting to be delivered. Much of the process afterward would be similar to Uber app and hopefully provide a big relief to both shippers and drivers. From SiliconBeat:
"Uber Freight also promises to pay truckers for their deliveries within seven days, with no fees, and to show them price quotes before they book. Under the trucking industry's current model, drivers often have to wait 30 days or longer for a paycheck, according to the company."
Uber is even willing to compensate drivers for unexpected headaches they may run into in the shipping process. Uber Freight won't be the first of its kind. Other platforms, like U-Ship, 123 Loadboard and others currently exist.
But given Uber's size, scale and financial backing, it wouldn't be surprising to see the company quickly take hold of this market. The question is how disruptive with Uber Freight be?
What did we just say the other day? Over the years, everyone had doubts about Tesla (TSLA) - Get Tesla Inc Report and here we are. Love him or hate him, CEO Elon Musk has successfully rolled out two high-end, all-electric vehicles with a third (and likely fourth) on the way.
Now that Tesla has gained so much traction, others like Mercedes-Benz and Audi are rushing to try and catch them. New car companies (just like Tesla) are springing up to compete as well.
But Tesla does more than make cars. Aside from its SolarCity acquisition, it also works on energy storage solutions, both residentially and commercially. Well, we can count Mercedes-Benz in that category as well.
The automaker is partnering with Vivint Solar (VSLR) - Get Vivint Solar Inc Report , which will offer residential batteries to residents in California later this month. Vivint hasn't had the easiest time as a public company, with shares falling almost 80% in the past five years.
But that's neither here nor there at the moment. A 2.5 kW system will set customers back by $5,000, fully installed. The options range all the way up to 20 kW system, which will cost $13,000.
And don't think this is Mercedes' first foray into energy storage. The company began selling similar systems in Europe in 2016.
Why would someone want energy storage at their house? The main reason is they can be energy independent, meaning they generate their own electricity during the day via solar panels, store the excess, and use it at night.
For comparison sake, a 14 kW Powerwall unit from Tesla costs $6,200 fully installed. It's not yet known whether Mercedes will eat into Tesla's business.
Shares of Tesla closed at $313.06 Thursday, up 2.3%.
The never-ending war. For some people it's a battle against drugs or ISIS. But in the world of Silicon Valley, it's actually against fake news.
Ever since the election, Facebook (FB) - Get Facebook, Inc. Class A Report has been trying to figure out the best way to censor out fake news and clickbait headlines without silencing users' voice. Now in that effort, the social media is attempting to get rid of clickbait. In a statement from its website, Facebook wrote:
"People tell us they don't like stories that are misleading, sensational or spammy. That includes clickbait headlines that are designed to get attention and lure visitors into clicking on a link. In an effort to support an informed community, we're always working to determine what stories might have clickbait headlines so we can show them less often."
How is the company doing this? Rather than targeting clickbait by the commercial source (i.e. where it's coming from), Facebook will also start targeting individual postings of clickbait. Second, the platform will look to see if the headline is withholding information or exaggerates information. It's also testing it in different languages.
This should help improve user experience. If that improves, engagement will hopefully improve, and thus ad revenues should too. If that's the case, it's a win-win for users and the company, although it's rarely ever that easy.
I would also suspect Facebook will be using some level of artificial intelligence to filter through headlines as well.
Shares of Facebook closed at $147.66 Thursday, up 1.9%.
Facebook is a holding in Jim Cramer's Action Alerts PLUS Charitable Trust Portfolio. Want to be alerted before Cramer buys or sells FB? Learn more now.
This article is commentary by an independent contributor. At the time of publication, the author held no positions in the stocks mentioned.