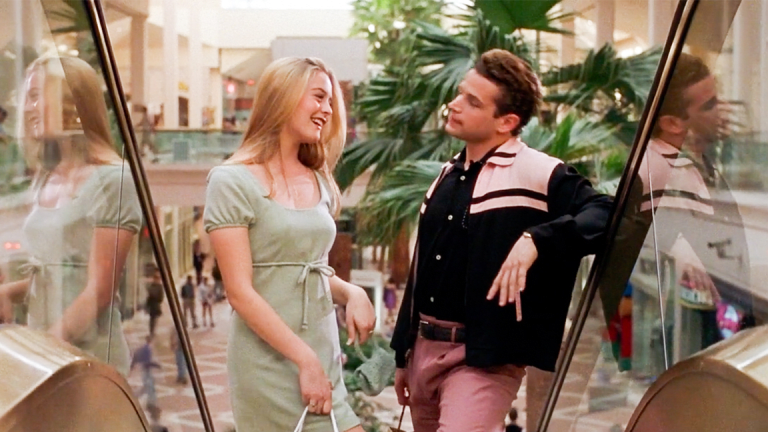 Are Retailers Safe Under Westfield's French Buyer?
Unibail-Rodamco is known for its lean portfolio with few department store tenants.
It will never be the Champs-Élysées, but your local Westfield mall may exhibit a French twist in a few years.
Mall landlord Westfield Corporation Ltd. (WFD)  is selling itself to French real estate firm Unibail-Rodamco for $24.7 billion to form a single international REIT, the companies announced Monday, Dec. 11. While some industry experts point to Unibail's risky optimism given REITs' underperformance in the past year, others think that Unibail could perk up Westfield's struggling malls with European ideas and tenants. But for Westfield's department store tenants, the deal may be bad news: Unibail is not keen on big box retailers.
In Unibail's malls, said analyst Kai Klose, who covers Unibail for Berenberg Bank in London, there are usually 80 small shops and very few department stores.
It's also likely that Unibail will sell most of Westfield's 6,500 outlet properties around the world, Klose said, because the developer has a lean portfolio of massive shopping destinations that drive 6 million to 8 million customers a year in traffic and span up to 1 million square feet. "They haven't said it explicitly, but Unibail is very particular about its holdings," he told TheStreet.
"They'll look to bring in their tenant relationships and hopefully improve traffic as well as the consumer experience," said Alan Pontius, a national director at Marcus & Millichap. "Their goal would be to create a better tenant environment that drives up consumer demand."
Unibail anticipates a combined gross profit margin of $72 billion and synergies of $117 million per year — the latter a slim sum that suggests Unibail may have grander ambitions for Westfield than simply financial engineering. "You don't spend [$24 billion] on a portfolio just to have $100 million worth of synergies," Klose said.
Unibail excels in honing its portfolio and driving traffic by constantly refining the formula for each shopping mall, Klose said. For instance, the company allows tenants to customize their leased space as long as the design remains within guidelines — a practice common in office and mixed-use developments in the U.S., but not so much in smaller retail spaces.
The developer also straddles the line between utilitarian and aesthetic designs, according to Klose. "Shopping malls can be beautiful but if they're hard to [navigate], then no one will go," he said, pointing to Westfield's 290,000-square-foot Oculus mall adjacent to the World Trade Center in Manhattan, which has jockeyed to keep spaces filled since it opened last year.
Most of Westfield's tenants, meanwhile, need not fret — the retail real estate market still very much favors the tenant, brokers told TheStreet.
As brick-and-mortar retail falters, demand for retail space has sagged dramatically. Landlords have had a harder time filling out space while tenants enjoy lowered rents, sometimes dropping up to 40% in two years, according to JLL's Thomas Mullaney, who specializes in lease restructuring.
"I don't think tenants should be concerned at all about this deal. Even with increased concentration in the landlord market, there are still plenty of competitors," Mullaney told TheStreet.
Westfield's tenants across its $32 billion portfolio include Macy's Corp. (M) , Nordstrom, Inc. (JWN) , H&M and Lululemon Athletica Inc. (LULU) , as well as luxury brands such as Tiffany & Co. (TIF) , Louis Vuitton (owned by LVMH) and Omega SA.
The changes that Unibail will introduce in Westfield's malls will probably manifest slowly, multiple sources said.
"I don't think there will be a big difference one way or another right away," said Oppenheimer analyst Anna Andreeva.
Retail leases tend to last five to 10 years, so if there is turnover in tenants, "we won't see it for another few years," according to Pontius.
Even when Unibail brings invites over European tenants, "it won't be squeezing out [old] tenants as much as filling occupancy and improving the overall tenant roster," he said.
As part of the transaction, the top three executive positions at Westfield will be vacated. Co-CEOs Peter and Steven Lowy — sons of Westfield founder Frank Lowy — will step down, as will President and COO Michael Gutman and CFO Elliott Rusanow. The Lowys will remain involved in supervisory and advisory roles, while Unibail CEO Christophe Cuvillier will resume the chief executive role for the newly formed REIT.
Excluding the bulk of Westfield's outlet properties, the new REIT will boast a combined portfolio of 104 assets in cities around the world. Unibail is offering Westfield a portion of its own stock and $2.67 in cash for each Westfield share, totaling 38.7 million Unibail shares and $5.6 billion in cash. The deal would leave Unibail shareholders with about 72% of the resulting REIT.
"This is a positive reflection of the retail industry," Pontius said. "Unibail will do some selective culling, but they're seeing tremendous potential."
More of What's Trending on TheStreet: