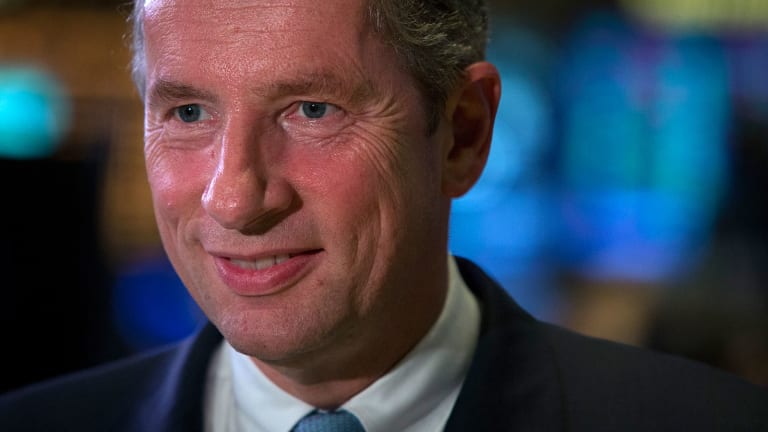 Activist Moves to Replace Board at Arconic
Activist Elliott Management is pushing a slate of five directors to the board of the newly-independent component firm, which reported results that fell short of expectations on Tuesday
Updated to add new information starting in the fourth paragraph.
Activist Elliott Management late Tuesday nominated a slate of five dissident director candidates to the board of Arconic (ARNC) - Get Arconic Corp. Report just an hour after the aerospace component manufacturer reported fourth quarter results that fell short of expectations.
Elliott, owner of 10.5% of Arconic shares and already with three directors on the board from a previous campaign against former Arconic parent Alcoa (AA) - Get Alcoa Corporation Report , said it was engaging former Spirit AeroSystems SPR CEO Larry Lawson as a consultant and pushing to overhaul the board.
The firm in a statement said that "a change of leadership is required to improve performance at Arconic today," saying improved results could lead to a share gain of between 45% and 138% compared to current prices. Lawson gained a strong reputation as a turnaround specialist while at Spirit, and would be a candidate to take over as CEO if activists succeed in pushing out current Arconic CEO Klaus Kleinfeld.
Companies often reach settlements with activists seeking to nominate director candidates. However, a market observer noted that at Arconic the prospects for a settlement are low as long as the board remains supportive of Kleinfeld. As a result, the most likely expectation is that the battle will go the distance and a vote at the company's annual meeting, likely in May. 
The insurgent investment fund said it would nominate five dissident director candidates, but added that they would reduce its slate to four if Arconic nominates Ulrich Schmidt, a director who was installed originally at Alcoa in February 2016 as part of a settlement with Elliott. In fact, three dissident director candidates who were brought on as part of the February 2016 settlement, including Schmidt, were shifted to Arconic's board after it split from Alcoa. 
As a result, if Elliott succeeds at electing four dissident candidates at the meeting, they, in essence, would have control of the board with seven directors on a thirteen person board. Arconic issued a statement Monday that Klaus has the "unanimous support" of Arconic's board. But nevertheless, a victory for Elliott's candidates would send a loud message and it would likely be enough to drive Kleinfeld out. 
Kleinfeld, for his part, doesn't appear ready to resign anytime soon. He appeared on CNBC's "Mad Money" with Jim Cramer late Tuesday to say that Arconic is "very open" to listening to Elliott's feedback and consider its suggestions, adding that he has a lot of "passion" to push Arconic to the next level. "People are pointing at the difficulties we had and we are fixing them," he said. Arconic is a holding in Cramer's Action Alerts PLUS portfolio.
Arconic said after markets closed Tuesday it earned 12 cents per share, excluding special items, on revenue of $3 billion in the fourth quarter, falling short of analyst estimates for 13 cents per share in earnings on $3.003 billion in revenue, according to FactSet.
The company, which was separated from Alcoa in November, had been expected to report a messy quarter. The results included $1.4 billion in special items, including tax valuation allowance charges related to the separation, as well as restructuring and other separation costs.
Shares of Arconic traded down 2% in the aftermarket before Elliott nominated its slate. Most recently they rose 1% to $23.
Arconic, a supplier of specialty metal components to the aerospace and automotive industry, while still a part of Alcoa had warned that expected growth would be delayed due to what the company described as temporary delays and customer-specific issues.
Kleinfeld in a statement said that Arconic is off to a good start as an independent.
"In the face of significant market challenges, we continued to improve the businesses - we increased adjusted Ebitda margins 100 basis points or more in each of our three business segments, delivered strong net savings and systematically cut overhead cost," Kleinfeld said. "We also strengthened our balance sheet, paid down $750 million of debt and ended the year with a strong cash balance of $1.9 billion."
An activist campaign at Arconic was not unexpected, as reports surfaced Monday that a group of investors were pushing for the ouster of Kleinfeld.
According to a Wall Street Journal report, investors, though not necessarily Elliott, were irritated by what the report called Alcoa's history of missed forecasts dating back to before the split, and were seeking to have Kleinfeld replaced. Elliott already has three board seats at Arconic as part of a standstill agreement reached with Alcoa in early 2016.
Arconic responded by defending its CEO, in a statement noting that "he restructured the commodity businesses to dramatically increase profitability, and he built the value-add businesses to create the company Arconic is today."
Kleinfeld in the earnings release said the company is "squarely focused on operational improvements, margin expansion, and capital efficiency to drive shareholder returns" in 2017, saying there are opportunities to reduce corporate overhead and improve productivity.
Arconic expects to cut $45 million in corporate overhead, decreasing overhead from about 1.5% of revenue to a projected 1.1% of revenue.
On Tuesday morning prior to the earnings release Cramer said, "I believe there will be a serious challenge to Klaus Kleinfeld." The deadline for nominating candidates to the Arconic board is Feb. 5. (Click here for AAP's take on Arconic's fourth-quarter results following the earnings release as well as an update on Elliott Management's move.)