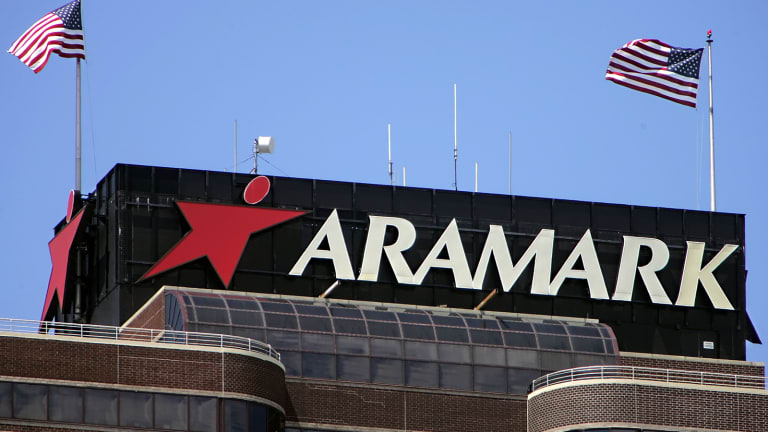 Aramark Stock Gains After CEO Announces Retirement
The retirement announcement comes less than two weeks after an investment firm purchased an effective 20% stake in the company.
Shares of Aramark (ARMK) - Get Free Report rose Monday after Eric Foss, chairman, president and CEO, said he would retire.
Lead independent director Stephen Sadove takes over as non-executive chairman of the Philadelphia food-service and facilities-management company. 
Foss will stay on as an adviser till Oct. 2. The company said it was conducting a search for Foss's successor as CEO. 
Meantime, an office of the chairman will run the company day to day, consisting of Sadove, CFO Stephen Bramlage, Executive Vice President of Human Resources Lynn McKee and Senior Vice President and General Counsel Lauren Harrington. 
Foss's retirement comes less than two weeks after the New York investment firm Mantle Ridge disclosed holdings in Aramark amounting to total economic exposure of about 20% of the company.
Mantle Ridge had previously explored financing for a bid for the entire company but has dropped those plans, sources told Reuters. 
The firm said in a Aug. 16 SEC filing that it intended to communicate with Aramark's management and the board to discuss matters including its operations and strategy and possibly suggest changes.
Aramark had said in response to the filing that it "is focused on maximizing long-term value for all of our shareholders, and welcomes open communication and constructive dialogue with our shareholders toward that goal."
Aramark shares on Monday rose almost 4% to $41.20.