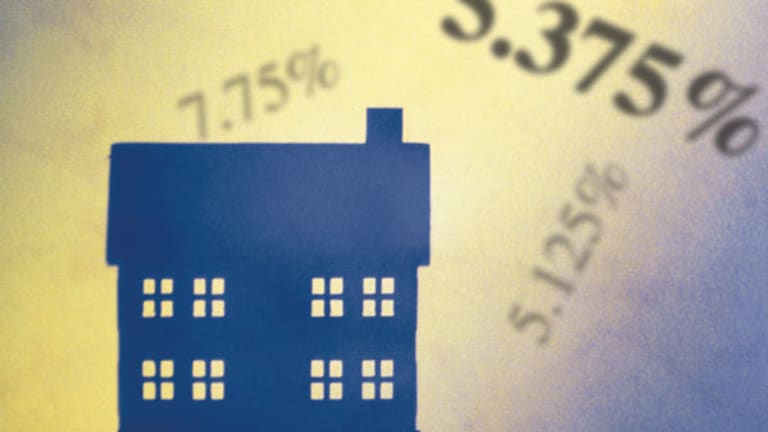 Publish date:
April Existing Home Sales Up 1.3 %
Despite the month's increase in sales, the level was still 6.8% behind a year ago and the NAR is sticking with its forecast of a slightly worse year as a whole, even as house prices are expected to rise 6% in 2014.
Despite the month's increase in sales, the level was still 6.8% behind a year ago and the NAR is sticking with its forecast of a slightly worse year as a whole, even as house prices are expected to rise 6% in 2014.
By Denny Gulino and Ian McKendry
WASHINGTON (MNI) - April's improvement in existing home sales, a 1.3% rise from March to a 4.65 million unit annual rate, was helped by some catchup of sales delayed by bad weather and by surprisingly low mortgage rates, and sales could be helped a lot more in the future by the promised easing of Fannie Mae and Freddie Mac mortgage standards, the National Association of Realtors said Thursday.
Despite the month's increase in sales, the level was still 6.8% behind a year ago and the NAR is sticking with its forecast of a slightly worse year as a whole, even as house prices are expected to rise 6% in 2014.
Positive factors were easy to find, from a moderation in the rate homes are getting more expensive, to the way mortgage interest rates keep backing down, to an average of 4.33% for a 30-year fixed contract in the latest weekly survey of mortgage bankers suggests, NAR Chief Economist Lawrence Yun told reporters.
He had earlier predicted mortgage rates would be up to about 5% by now and he noted Monday's San Francisco Federal Reserve Bank study that singled out mortgage rates as the biggest factor influencing house sales.
Looking ahead, Yun said he sees as good news for housing an easing of mortgage underwriting standards promised last week by Mel Watt, the new head of the Federal Housing Finance Agency that supervises the conservatorship of Fannie Mae and Freddie Mac.
The supply of homes, condos and townhomes available for sale jumped in April by 16.8% to 2.29 million, a backlog which would take 5.9 months to exhaust and a level of supply Yun said is now close to normal. The months' of supply was only 5.1 in March.

Distressed sales were down to 15% of total sales in April, with a third of those being short sales which continue despite the end of a tax advantage for short sellers. The rest were foreclosures and their buyers were saving about 16% in cost below market.
The pace of sales remained faster than in a normal market, with the median time before purchase only 48 days, fewer than the 55 days in March and about near the 43 days a year ago.
Regionally, home sales in the Northeast, unchanged compared to March, dropped 6.3% from a year earlier. Sales in the Midwest fell 1% in April and were 9.6% under a year ago. In the South, sales rose 1.0% and are up 3.2% over a year. In the West, sales rose 4.9% in April but are 10.0% below a year earlier.
The median sales price in the West is always the highest in the country and in April was pegged at $291,200.
"The recent peak was the summer months of last year, around July and August," Yun said, "when we were touching 5.4 million" at an annual rate. "So today's figure of 4.65 is about 15% lower than the recent peak."
Yet "this sales slowdown experience, I think, is pretty much coming to an end," he went on. "I feel optimistic you will be trending somewhat higher from this point onward" although there will be "some one-month setbacks here and there."

"Now, with more inventory, I think there will be more buyers entering the market," he said.
The increase in new housing starts, which push existing homes on to the market, "was very encouraging," Yun said, "almost touching 1.1 million. That will loosen up the inventory." In addition, "Rents are rising very strongly, up 3.1% according to the Bureau of Labor Statistics, which implies that some of the renters may want to consider home ownership."
But beyond supply and demand, "The one big wild card is really change in
(government) policy," he said.
The FHA plans to implement a buyer education program with an enticement for participants being a half-point lower mortgage rate.
"But the big wild card is a change in Fannie and Freddie underwriting standards that is likely to happen based on the statement by Mel Watt, the new head of the FHFA," Yun said. "He has clearly indicated that credit has been way too tight and he wants to reverse that."
The NAR expects, he said, for underwriting standards to be eased but still not back to what would be considered normal. "But any dialing down in credit standards will open up additional home buying opportunities."
"Hypothetically," he said, if mortgages were to become as easy to get as once was the norm, "We are looking at a 15% boost in additional buyers entering the market." That alone could push up the annual sales rate "close to 5.5 million." He repeated, however, "We don't think that will be the case" and instead there will be "a steadily dialing down of conditions."
That would reinforce the other market positives of "additional inventory, additional housing starts, rents rising, mortgage rates remaining tame" and "policy change will be the mover regarding why the home sales are likely to turn upwards." Underlying those positives has been a steady, if slow, improvement in the labor market.

The buyer is also seeing improved affordability as price hikes slow down, with April's price gain of 5.2% annually the slowest since March 2012. "After November 2012 prices started rising, accelerating very fast, really a surprise, and now prices are decelerating," Yun said.
At the same time, "the increased demand has to be matched by increased supply," Yun said. If housing starts, for whatever reason, "revert back down, then that is an unhealthy condition of too many buyers, too little supply"
triggering a return to "multiple bids, first-time buyers getting priced out."
In April, first-time buyers were 29% of the total, "significantly lower than they should be," he said.
That the Fed's continuing tapering of QE has not raised interest rates more is an unexpected development, Yun said. "I thought that mortgage rates would be about 5% now based on my projection of about six months ago."
The rate rise "is not happening, for the better," he said. "The global bond investor believes there is some slowdown in the global economy" with reports "The European Central Bank has implied that they will possibly be pursuing quantitative easing because of the slowing of the European economies."
In the U.S. though, "We will not be getting any help from quantitative easing" any more, Yun said.