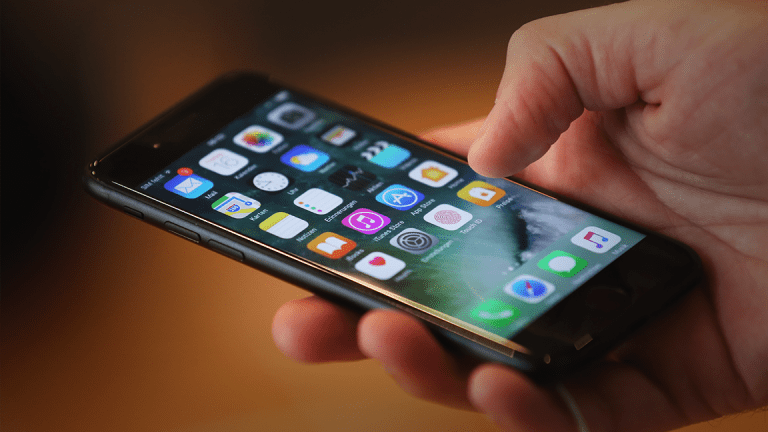 Could Apple 'Disrupt' the Retail Healthcare Market?
Apple's deal with Crossover Health fell through. But even if it didn't, penetrating the healthcare market will be tough.
Wall Street kept its cool Tuesday, Oct. 17, after reports surfaced that Apple Inc. (AAPL) - Get Apple Inc. (AAPL) Report was in talks to acquire health clinic startup Crossover Health. 
Apple has long dabbled in healthcare innovation, most significantly with its Apple Watch apps to monitor health. To tech heavyweights like Alphabet, Inc. (GOOGL) - Get Alphabet Inc. Class A Report , Microsoft Corp. (MSFT) - Get Microsoft Corporation (MSFT) Report and more recently Apple, the healthcare industry's shortcomings, such as declining productivity and a shortage of physicians, can be a goldmine for investment.
Healthcare retail clinics, for instance, emerged more than a decade ago to offer customers the convenience of getting minor treatment without seeing a doctor. Instead, they can visit their local CVS Health CVS or Walmart Stores, Inc. (WMT) - Get Walmart Inc. Report . Working parents can take their sick child to a retail clinic on the way to work and walk out in 30 minutes instead of spending hours in a doctor's office. But while the number of retail clinics increased in the last decade, it has yet to prove to be both economically viable on a mass scale or disruptive in how patients receive treatment.
This means that to truly penetrate the trillion-dollar healthcare market, Apple has its work cut out.
"Very successful people have gone into healthcare and failed," said Tom Charland, the founder and CEO of Merchant Medicine, a firm that tracks retail health clinics. "We've seen it before with Microsoft and Steve Case of AOL," he added, pointing to Microsoft's unsuccessful bid to digitize the health record system and Case's failed health social-network startup, Revolution Health.
NBC first reported Monday, Oct. 16, that Apple has been in talks with Crossover Health for months before the deal fell through, citing sources close to the company. Crossover Health builds onsite medical clinics for big companies, including Apple itself. Apple's interest in retail healthcare is not new; one of the sources said its health team has looked into possibilities for over a year.
It remains unclear whether Apple wants to move into the retail clinic space or develop wearable health products through Apple Watch. If it chooses the former, according to Charland, it would face a "saturation of competitors."
"The truth is that ear infections, sore throats—what we call acute episodic visits—are largely seasonal," he added.
Even the shortage of physicians, he said, is misunderstood. "The shortage issue has been around for almost two decades now. We seem to be managing through that issue," Charland wrote in an email. "The need is most critical in rural areas where new docs don't want to practice," in which case telehealth, or mobile or wearable enabled health apps, would be more useful than retail clinics.
Across competitors, retail clinics have also been slow to grow. Since October 2006, the number of retail clinics in the country grew by fewer than 2,000, from 202 to 1,995 as of Oct. 1, 2017, but much of the growth can be attributed to the expansion of CVS' MinuteClinic. Competitors like Walgreens and Walmart have seen virtually no growth for several years, based on data compiled by Merchant Medicine. 
If Apple were to dive into the retail clinic space, surely it would steal market share from MinuteClinics, Charland said. But "whether it'll be enough for it to be viable, that's the big question," Charland said.
Trip Miller, managing partner at Gullane Capital Partners, a minor shareholder in Apple, is much more enthusiastic about Apple's foray into healthcare."When I see Apple looking at healthcare, I equate that to a huge, multibillion-dollar opportunity," he told TheStreet, "whether it's strictly through using technology or having physical healthcare clinics that might fit very nicely into their retail stores."
Apple is still awaiting approval from the U.S. Food and Drug Administration for its digital health software. It's also working with StanfordUniversity researchers to develop a heart-screening tool that tests for atrial fibrillation, a rhythm disorder, NBC reported.
"If nothing else, their entering the space first through a higher utilization of their tech will have secondary benefits," Miller said. "I know when my last physical was, but since then, I don't know anything [about my health]. For me to be able to monitor my vitals in real time, that'd be huge."
Apple and Apple are holdings in Jim Cramer's Action Alerts PLUS Charitable Trust Portfolio. Want to be alerted before Cramer buys or sells AAPL and GOOGL? Learn more now.
More of What's Trending on TheStreet: